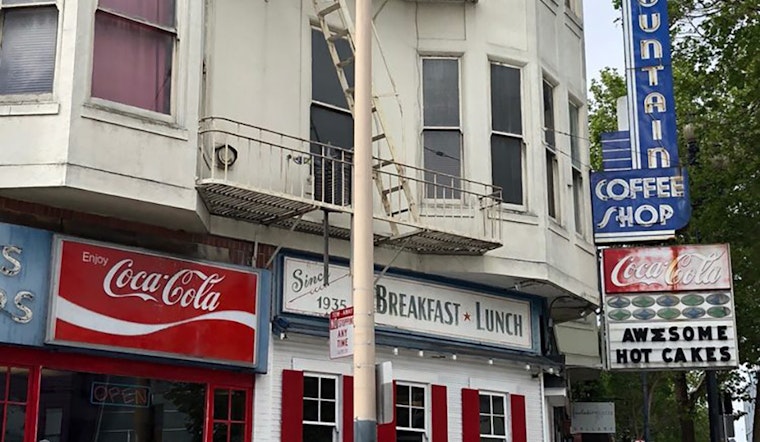 Published on June 11, 2020
On Wednesday, the iconic neon signage at longstanding Market Street diner It's Tops Coffee Shop was removed, sparking rumors of a possible closure. 
Very sorry to report I just witnessed the removal of the It's Tops signage pic.twitter.com/IIr3M2OTHx

— Anthony Ryan (@printtemps) June 10, 2020
Hoodline has made multiple attempts to reach owners Bruce and Sheila Chapman for comment about the potential closure. The diner's phone has been disconnected, and the Chapmans did not respond to emails. Yelp marks the business as permanently closed. 
Known for its "awesome hot cakes," bacon-stuffed waffles, milkshakes and patty melts, It's Tops is recognizable to most San Franciscans by its prominent neon signage at the corner of Market and Octavia streets, near the entrance to the 101 freeway.
Its petite interior boasts classic wood paneling, tabletop jukeboxes, vinyl booths and a turquoise counter, all untouched for decades. Open until 3 a.m. Wednesdays through Saturdays, it draws a loyal crowd of regulars and night owls, though it appears to have been closed since the COVID-19 pandemic started. 
Originally opened in 1935, the diner was purchased by Korean War veteran Richard Chapman in 1952. His children, Sheila and Bruce, both grew up working at the diner, eventually taking it over in 1986.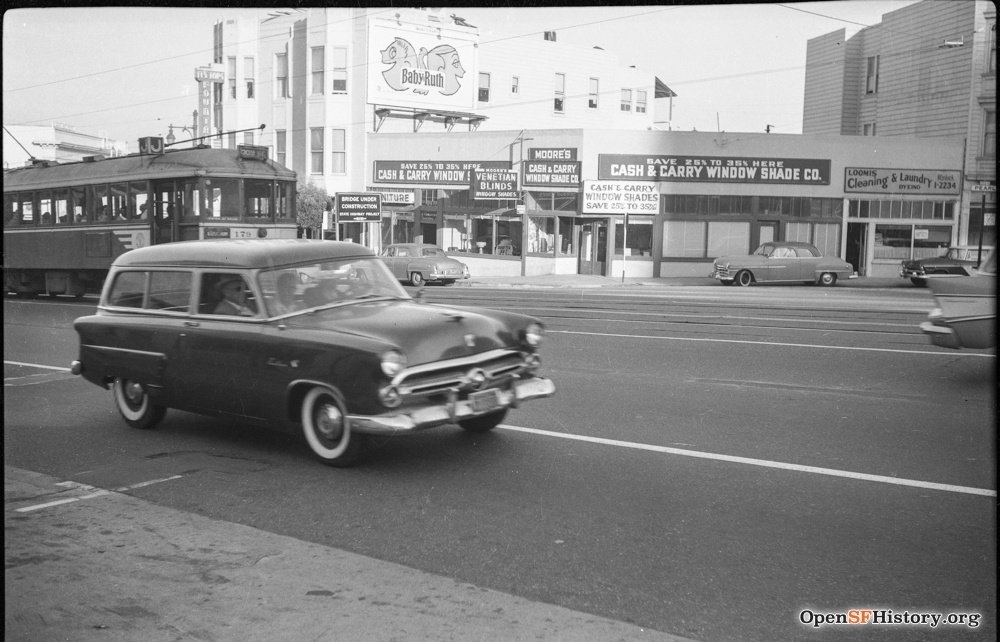 In a 2013 interview with Eater SF, the Chapman siblings said that there was no clear heir to It's Tops. Sheila doesn't have children, while Bruce has two stepsons. One is now 21, while the other, 33, was a winemaker at the time of the interview. 
We'll continue to try to reach the Chapmans to find out more about the future of It's Tops. 
Update, 2:38 p.m.: Tipster TJ F. sent us a photo of the exterior signage at It's Tops, which confirms that the business has closed permanently. 
"Thank you San Francisco and our loyal customers for the past 68 years," the notice reads, with a signature from "The Chapman Family."
On May 30, TJ also spotted workers removing the iconic red vinyl booths from the interior. He said he sent the Chapmans an email wishing them well, but hasn't received a response. 
"I'm afraid we're going to be losing a lot of the places that make SF itself," he said. "The city's response to small businesses has not been good enough."
We're still trying to reach the Chapmans to learn more about It's Tops' closure. If you can point us in the right direction, text us at (415) 200-3233, or email [email protected].