At an SFMTA board meeting on Tuesday, transportation director Jeffrey Tumlin said his agency has seen "a significant uptick of fatalities" in recent weeks, with multiple pedestrians and cyclists killed on the city's streets. 
Most notably, the city has seen two pedestrian deaths over the past month in Bayview/Portola — both along the same Highway 101-adjacent corridor where beloved local grocer Konstantinos "Gus" Vardakastanis, of Gus's Community Markets, was struck and killed by a driver in 2017. 
On Sunday, Michael Kingsley, 50, was killed by a hit-and-run driver at Jerrold Avenue and Bayshore Boulevard — just blocks from where Vardakastanis met the same fate, at Jerrold Avenue and Toland Street.
That follows the June 18 death of Sergio Montes, 60, at Dwight Street and San Bruno Avenue in Portola.
The driver who allegedly killed Kingsley, 21-year-old Nifo Ufau, later turned himself in to Bayview police. He's been arrested on charges of speeding, hit-and-run and vehicular manslaughter. 
The unidentified driver who killed Montes remained at the scene of the collision, and was not arrested.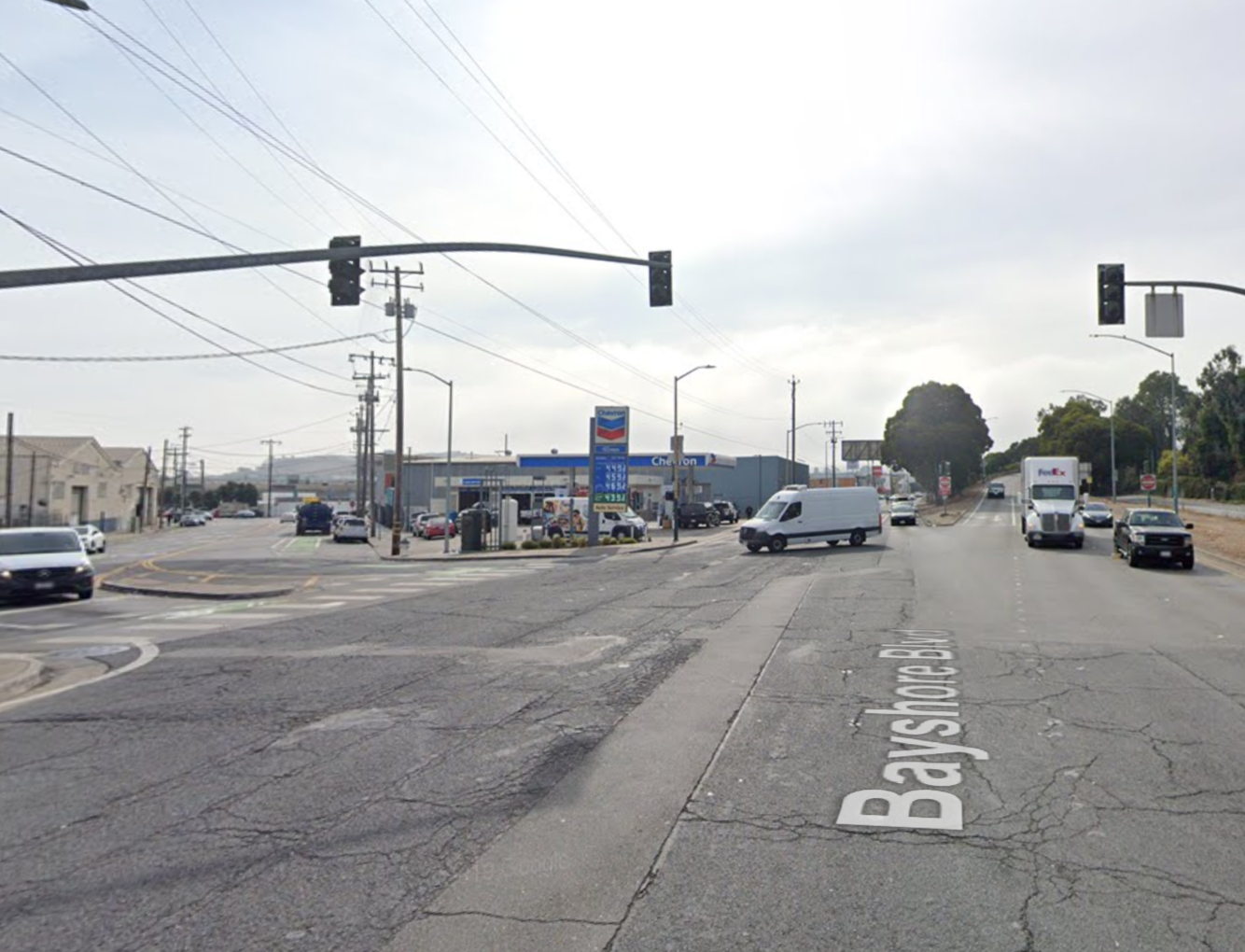 All three of the deadly intersections have been identified as high-injury corridors under the city's Vision Zero plan, which aims to eliminate traffic fatalities by 2024.
In response to Montes' death, Tumlin said the SFMTA is planning to make changes at Dwight and San Bruno, which he describes as an "odd, offset intersection." They include improving signage, refreshing some of the red zones, extending the daylight areas and retiming the signals.
The agency is also conducting an evaluation of Jerrold Avenue and Bayshore Boulevard, the site of Sunday's hit-and-run.
"A lot can be done quickly to prevent crashes using simple paint and posts," said Jodie Medeiros, executive director of pedestrian advocacy organization Walk San Francisco. "People who live, work, and walk near highways face serious safety and health risks."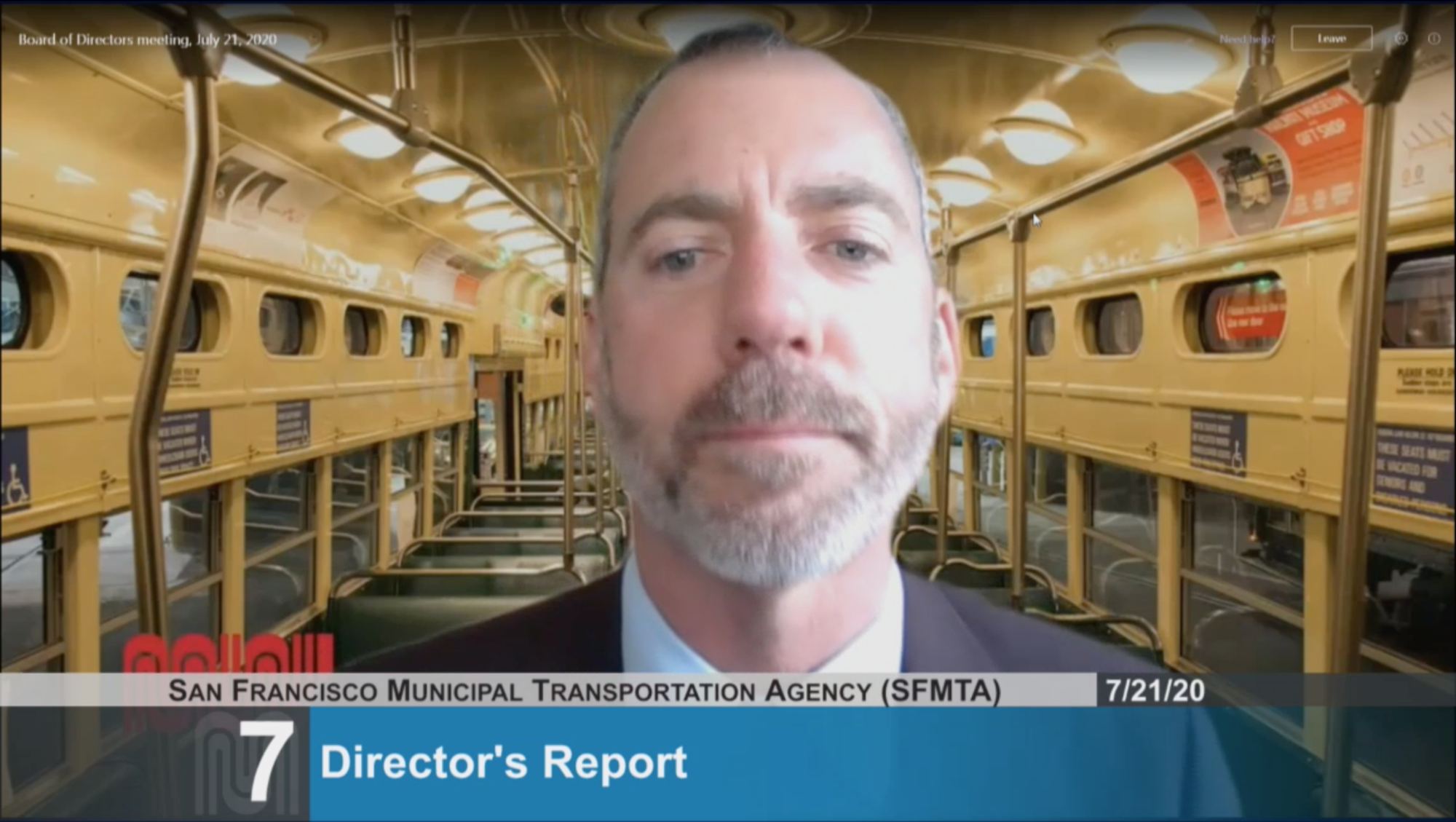 Kingsley wasn't the only San Franciscan killed on the city's streets this weekend. As we reported, a skateboarder attempting a "hill bomb" at Dolores and 20th streets collided with a cyclist on Friday afternoon, injuring both.
The cyclist, 23-year-old Andrew Sanders, died of his injuries on Sunday. The skateboarder, also a man in his 20s, is expected to survive. The SFMTA has already installed speed bumps at the intersection, to prevent further attempts at the hill bomb. 
Tumlin noted a third Vision Zero death in July — a man in a wheelchair who was struck and killed by a driver at Van Ness Avenue and Grove Street on July 10. (Police originally said the victim was a cyclist, but spokespeople for the SFMTA and SFPD confirmed today that the original statement was in error.) The agency will be looking into changes at that intersection as well.
"We don't need anyone else to die to show how urgently the most dangerous streets must be fixed," Medeiros said.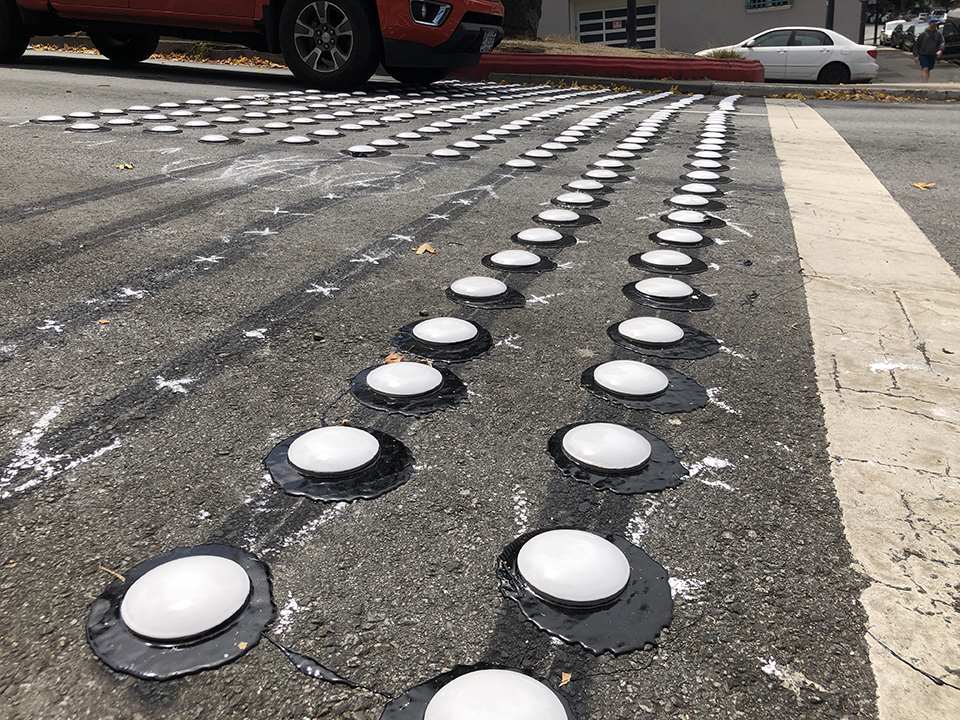 In the meantime, the agency is continuing construction on several preventative safety projects.
The Mission/Geneva Safety Project, which has brought new loading zones and pedestrian crossings to the Excelsior, is almost complete. And three new bike lanes are under construction — on the Embarcadero, the Third Street Bridge in Mission Bay and the Panhandle-adjacent section of Fell Street.