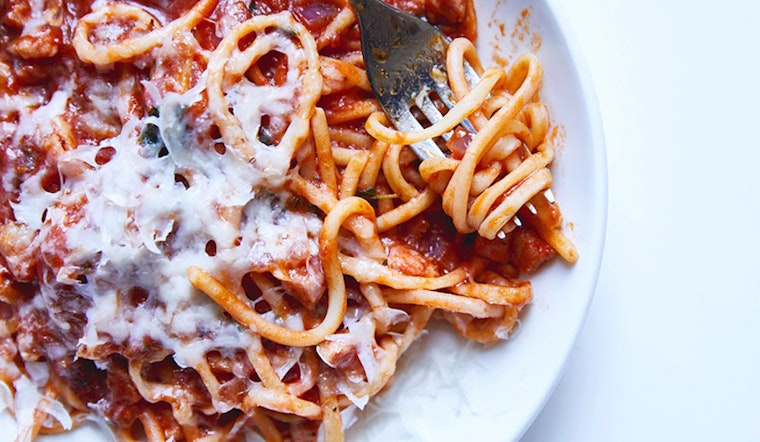 Published on March 17, 2021
Good news for Italian food lovers in Lower Pacific Heights: The Tailor's Son on Fillmore St. (2049 Fillmore St.) is finally set to open, with a projected date of March 31st. It's the newest opening by Adriano Paganini — San Francisco's single most prolific restaurateur — along with his Back of the House Restaurant Group, the team behind Super Duper Burgers, Delarosa, Beretta, A Mano, Starbelly, and Wildseed, just to name a few. It's housed in the former Elite Cafe space, which closed in 2019.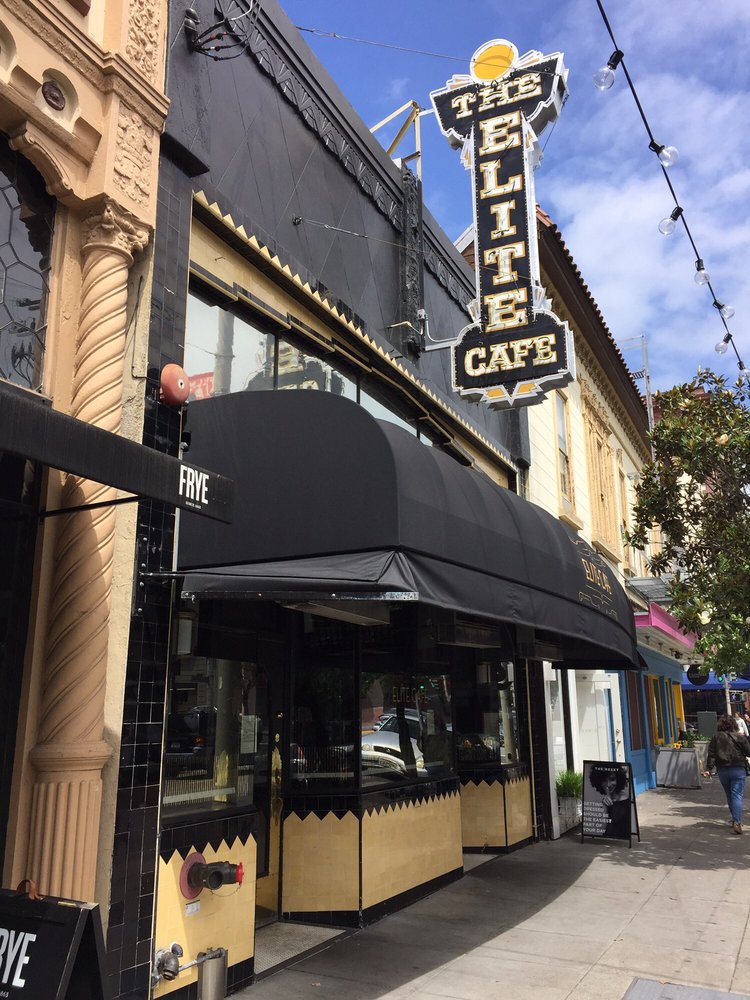 The former space as Elite Cafe. | Photo: Andrew D./Yelp
In a phone interview with Paganini, he said the restaurant was set to open in March of 2020, but the shelter-in-place halted it.
"It was frozen in time," he said, so he is looking forward to opening its doors, even if it will start out with limited seating due to the current COVID-19 restrictions.
Paganini said he picked the spot because he lives in the neighborhood and likes to go for walks with his wife around the area. When he heard the Elite Cafe space became available, he immediately knew he wanted to open a restaurant there.
The renovation was pretty extensive, including the removal of booths and opening up a blacked-out skylight in the kitchen. Paganini said the goal was to give it more light. As for seating, occupancy is around 80, but it can only operate at 25% right now. Plans to build a parklet out front are also in the works.
Both the name for the new spot and food go hand in hand. Paganini said he named it the Tailor's Son in reference to his modest beginnings, growing up in a small village in the outskirts of Milan when he worked at a tailor shop with his parents and grandfather. People used to refer to Paganini as "Il figlio del sarto," meaning the son of a tailor (or, the tailor's son) when he helped out, and his mother would cook for all of them.
"It was delicious and super simple," he said, and that's what he wanted to pay homage to.
The menu is a collaboration with A Mano chef Freedom Rains, who is at the helm of the kitchen, so naturally it will serve homemade pasta. But the specialty will be risotto, originating from the region in Italy which Paganini is from. It will also offer a range of antipasti and fish, but no meat-focused dishes since Paganini ate very little meat growing up, although there will be meat included in some of the dishes, it just won't be served a main.
To start, the menu will be a scaled-down version but in time, Paganini and Rains will expand upon it, especially once outdoor seating opens up. As far as takeout, it might be available at some point, but delivery won't work since the food is "too precise" said Paganini and, won't travel well.
The cocktail program involves Italian-inspired cocktails, so expect a lot of amari and bitters and "everything that is Italian," said, Paganini. It will also offer beer and a selection of domestic and international wines with a focus on organic and biodynamic.
When we asked Paganini how many restaurants he has opened over the past 30 years or so, he wasn't exactly sure off the top of his head (there are dozens!). Right now, he is running 30 restaurants, including Super Duper Burgers. Since opening his first restaurant over two decades ago, "Cafe Adriano," Paganini said he likes to go traveling by imagination when opening restaurants that offer food that he didn't necessary grow up on, such as Wildseed's 100% plant-based menu, or Argentinian-focused Lolinda. He said in order to offer authenticity in all those restaurants, he's hired chefs who know the food and are passionate about it.
"We always start with someone who is authentic and passionate about their food. It always starts with the passion."
As for the cuisine at the Tailor's Son, he said is excited to open a project that's near and dear to his heart, deeming the food "very special."
Since he grew up in a family of tailors, in a blue-collar upbringing, he strives to open restaurants that aren't too fancy, exclusive, or expensive, where there is something for everyone. And now with the pandemic, he wants to strive for that even more so.
"I think everyone should be able to afford a good restaurant, and that's what we do," he said.