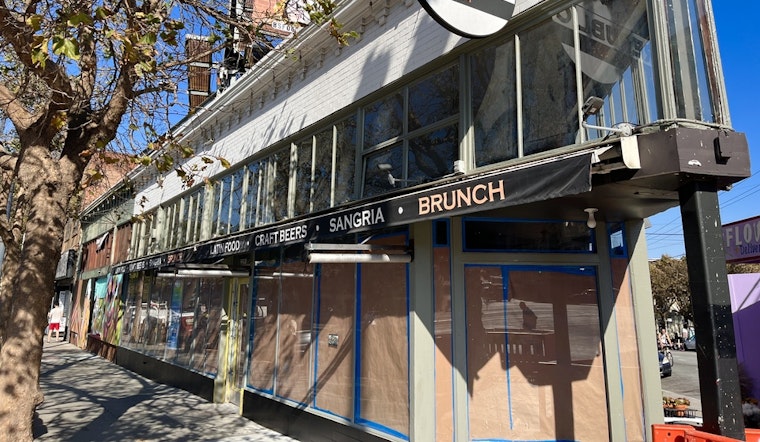 Published on September 08, 2022
The long-vacant Castro storefront at 2295 Market Street (at Noe), will soon be occupied by Salvadoran restaurant Los Amigos.
The Mission District restaurant will be opening its second location in the former Castro Republic space, that longer ago was the longtime home of Bagdad Café.
After being used over the summer to house supplies for the restoration of the "The Hope For The World Cure" mural along 16th St., the windows were recently papered over and construction work began.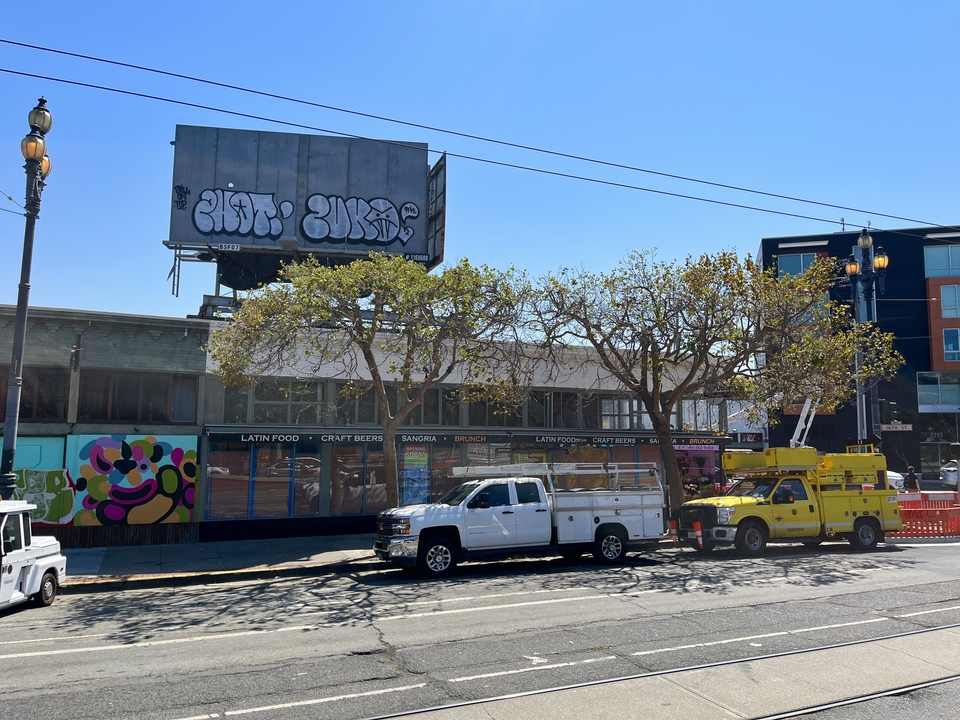 Los Amigos will be opening at 2295 Market St. | Photo: Steven Bracco/Hoodline
On a recent visit by a Hoodline reporter, contractors remodeling the space told Hoodline the new restaurant will open in approximately three weeks, so likely by early October.
Hoodline reached out to Los Amigos for comment but did not receive a response.
Los Amigos' Mission location opened at 530 Valencia (between 16th and 17th streets) in 2019, replacing former Salvadoran restaurant Panchitas.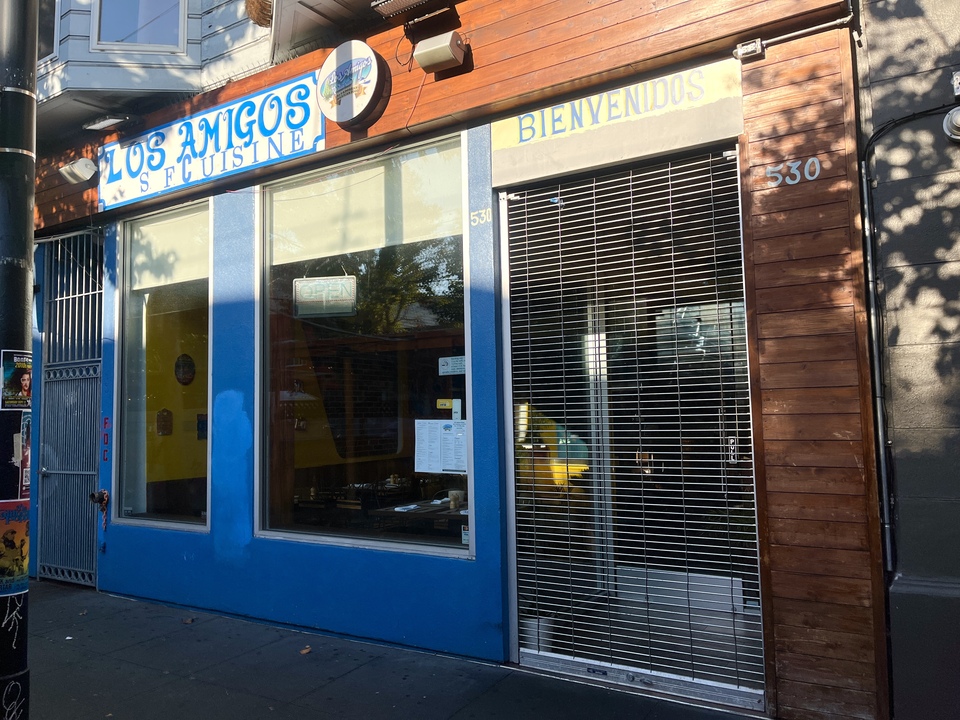 Los Amigos at 530 Valencia St. | Photo: Steven Bracco/Hoodline
Menu options include a selection of papusas, ceviche, churrasco salvadoreño, and camarones al gusto. Los Amigos also offers a variety of Mexican dishes including nachos, quesadillas, burritos, and tacos.
Los Amigos joins two Mexican and Latin restaurants that opened recently along the 2200 block of Market, Santeria (2251 Market) and Copas (2223 Market).
It also joins other Mexican and Latin restaurants in the Castro including Tacorgasmico (2337 Market), Taco Boys (2312 Market), Bonita Taqueria y Rotisserie (3600 16th), La Tortilla (495 Castro), and El Capitan Taqueria (4150 18th).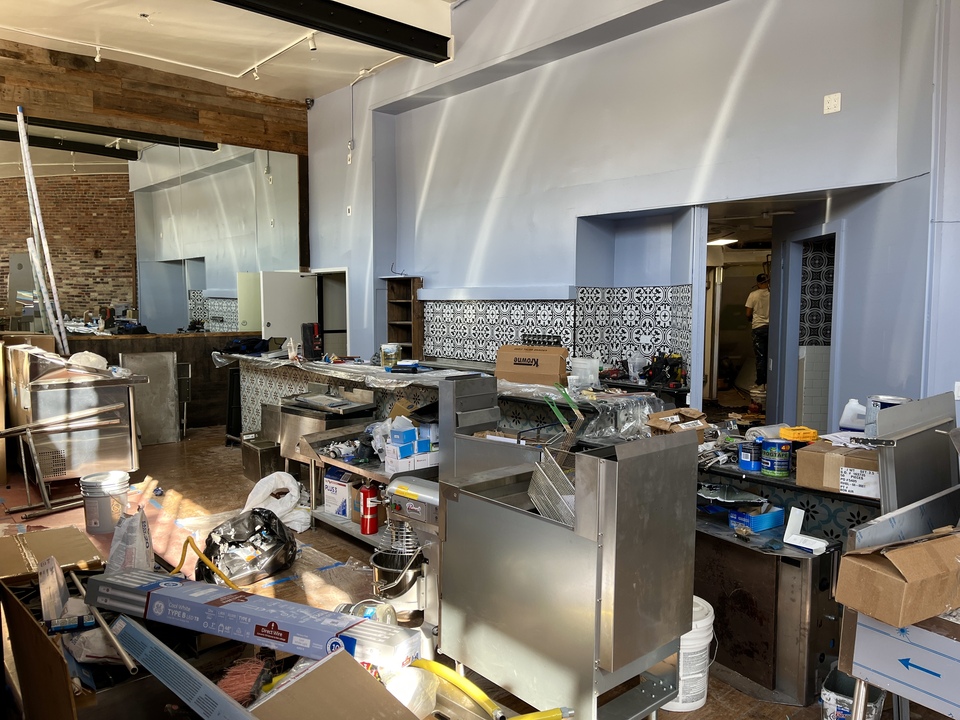 Construction work is currently underway. | Photo: Steven Bracco/Hoodline
Public records indicate a liquor license application has not been filed at this time. Los Amigos Mission location serves a variety of draft and bottled beers.
During previous tenant Castro Republic's four years in the neighborhood, the restaurant experienced a variety of struggles. In 2019, the restaurant fell victim to a rash of smashed windows on Market Street.
The rear wall of the building at 16th & Market, home to "The Hope For The World Cure" mural, has been problematic for years, with frequent tent encampments and garbage dumping.
Supervisor Mandelman had been working to get a derelict trash enclosure along the rear wall removed. Last month, the Board of Appeals voted unanimously to uphold the Department of Public Works order revoking the Minor Sidewalk Encroachment Permit. The trash enclosure is anticipated to be removed in the coming weeks.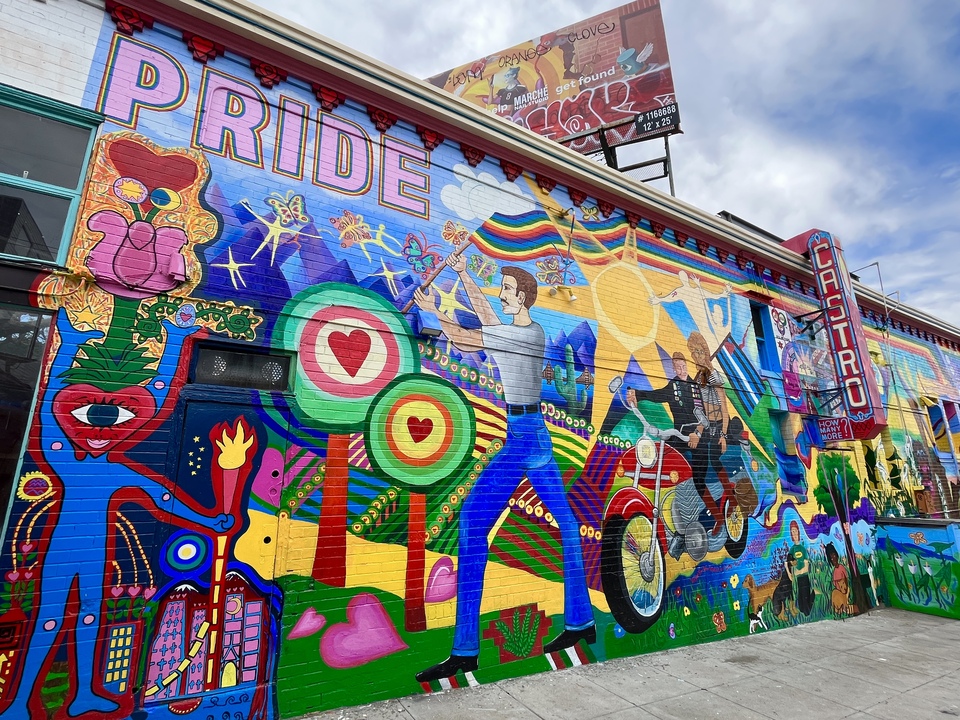 The Hope For The World Cure" mural was recently restored. | Photo: Steven Bracco/Hoodline
The restaurant's space at 2295 Market Street has a long history. The New York City Deli operated in the space from 1978 to 1990. It was replaced by 24-hour restaurant Bagdad Café, which operated for two decades and was a favorite among the neighborhood's queer nightlife scene.
But since Bagdad Café closed in 2011, the space has seen a fair amount of turnover. Soul food restaurant Criolla Kitchen briefly took it over before becoming SliderBar in 2012.
In 2015, the owners of SliderBar remodeled and rebranded as Ovok, hoping to evade bad publicity due to two Health Department closures. Ovok closed six months later, which is when Castro Republic moved in.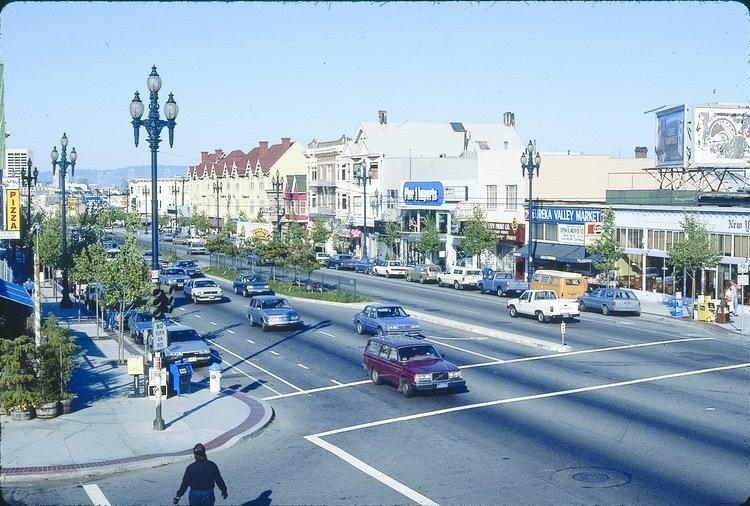 Market & Noe streets in 1986; New York Deli is on the far right. | Photo: Max Kirkeberg/SFSU
Los Amigos' expansion to the Castro fills one of many storefront vacancies along the 2200 block of Market Street. The block currently has four vacancies: the spaces formerly occupied by Harvest Ranch Market (2285 Market), Trudy's Tattoo Parlor (2275 Market), vitamin and supplement store Active Nutrition (2275 Market), and Wells Fargo Home Mortgage (2258 Market)
Two more storefront vacancies along the block are set to be filled. Earlier this year it was announced that Café Flore will be reopening by year's end and European Wax Center is slotted to open at 2241 Market, formerly Fidelity National Title.
In July, specialty market The Epicurean Trader was announced as one of the ground floor tenants in the new residential condo building at 2238 Market Street.