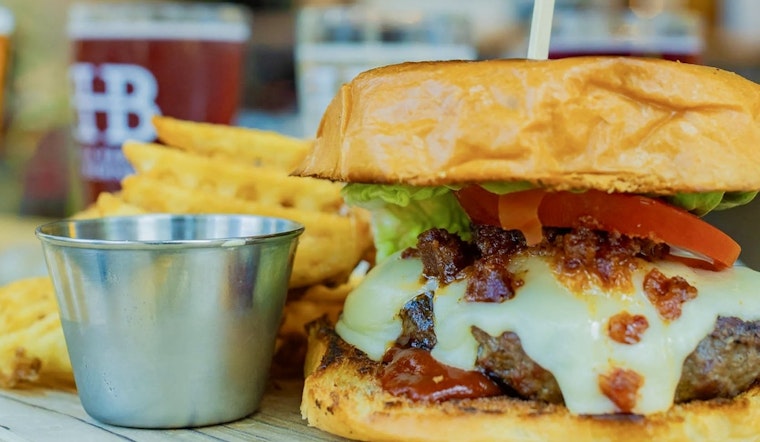 Published on August 24, 2023
The Castro's indoor beer garden and restaurant Willkommen (2198 Market St.) has launched a newly expanded food menu with quality ingredients and healthier options.
Opened four years ago by the team behind SoMa-based Black Hammer Brewing, Willkommen began serving its new menu on June 15. Willkommen owner Jim Furman brought on chef consultant Matthew Dolan (25 Lusk) to revamp the menu and hired Jon Broyer (Connecticut Yankee) as Willkommen's new general manager.
"It was obviously very sausage-focused but it also tended to be a bit heavier and one-dimensional," said Furman about Willkommen's previous menu.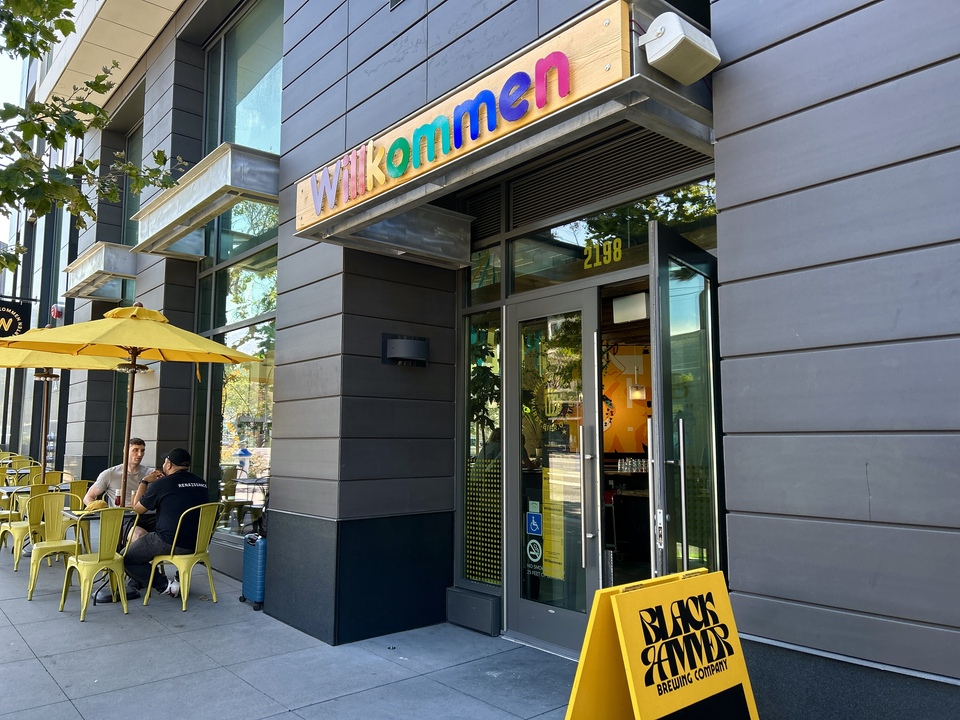 Willkommen at 2198 Market St. | Photo: Steven Bracco/Hoodline
Since opening in 2019, Willkommen served the same German-style menu with Rosamunde sausages.
"We were really looking to expand and diversify the menu," explained Furman. "We also want to have healthier options, get more creative, and elevate everything we're serving."
Dolan might be familiar to some as he was recently on an episode of Food Network's 'Beat Bobby Flay'. Dolan has been serving Black Hammer Brewing beers at 25 Lusk for nearly six years and recently collaborated with Furman on creating a specialty beer, Dulce de Leche.
"It was arguably the most fun I've had in a while," said John.
During that process, Dolan and Furman discussed evolving Willkommen's menu. Dolan explained that Willkommen's new concept is a "beer-focused, sausage-driven, brilliant chose your own adventure" menu.
New menu highlights include pork schnitzel ($19), fish 'n chips ($19), Angus burger ($16), and gulf shrimp ($22). Broyer says that many of the sauces are made with Black Hammer Brewing's craft beer. Willkommen has also expanded its vegetarian and gluten-free options.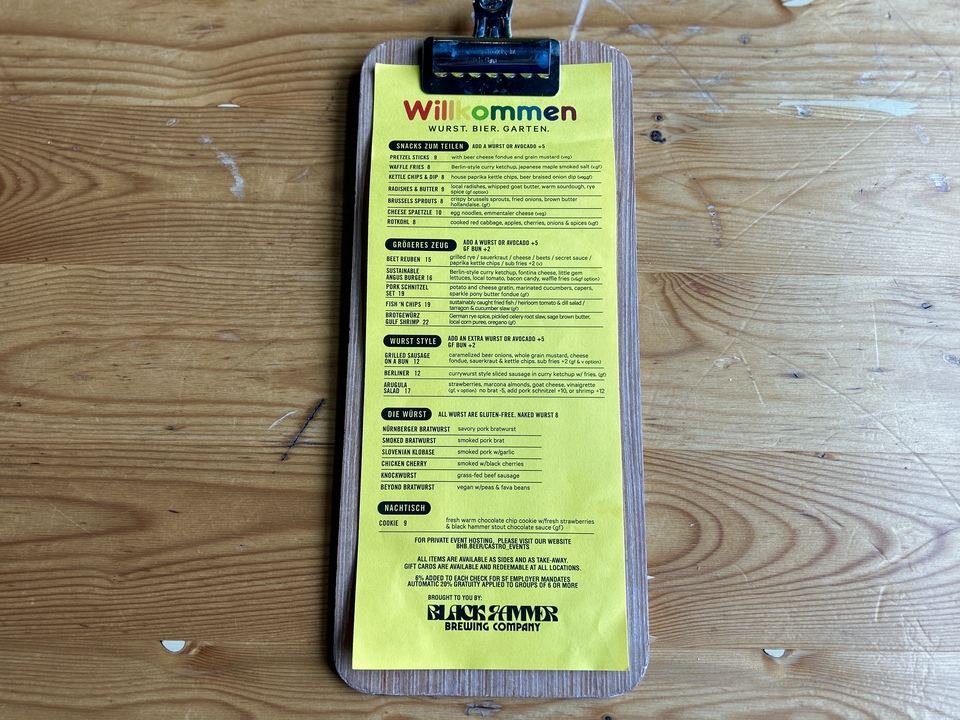 Willkommen's new menu. | Photo: Steven Bracco/Hoodline
While Willkommen no longer exclusively offers Rosamunde sausages, fans need not worry. A selection of Rosamunde sausages will continue to be available along with sausages from a rotating number of local producers.
Feedback so far has been positive. "There was a little bit of pushback at first, but people are loving it," said Dolan. "Everybody fears change and change is never easy but I commend Jim's courage and vision."
"It's been a wonderful turnaround from an egregious start of taking away everything everybody loved to show them that you can do things with better ingredients," added Broyer.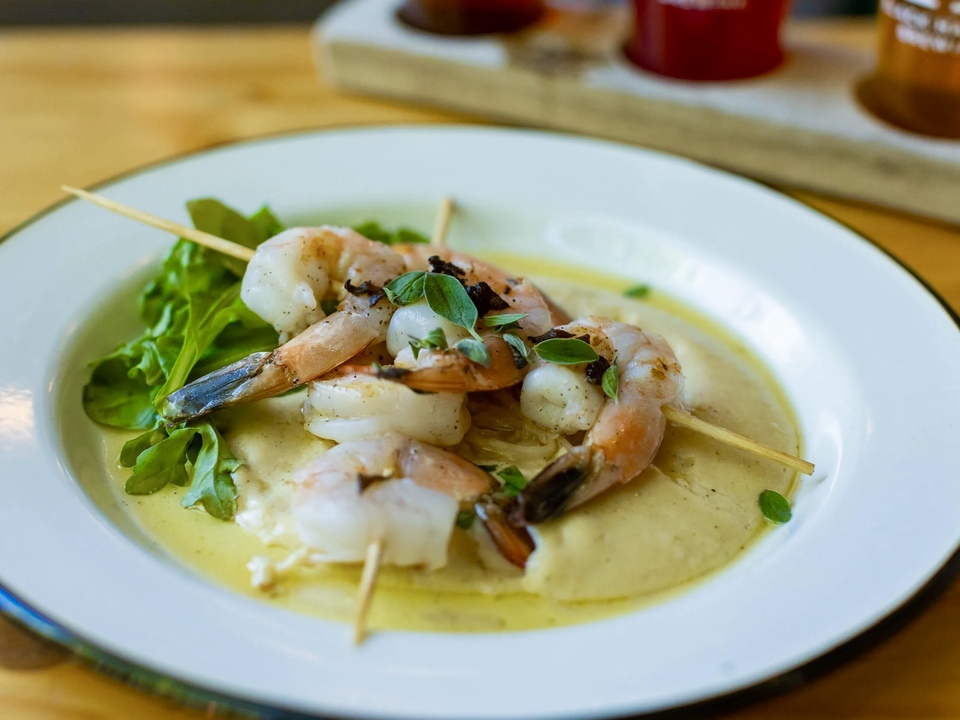 Willkommen's Brotgewürz gulf shrimp. | Photo courtesy of Willkommen
Now, four years into operating Willkommen, Furman attributes the restaurant's success to "a lot of pivoting and refocusing."
In order to remain open and operating during the pandemic, Furman explained they quickly built a parklet on the sidewalk. "We knew we had to," said Furman.
"We also have an incredible staff that's stayed with us through thick and thin," added Furman.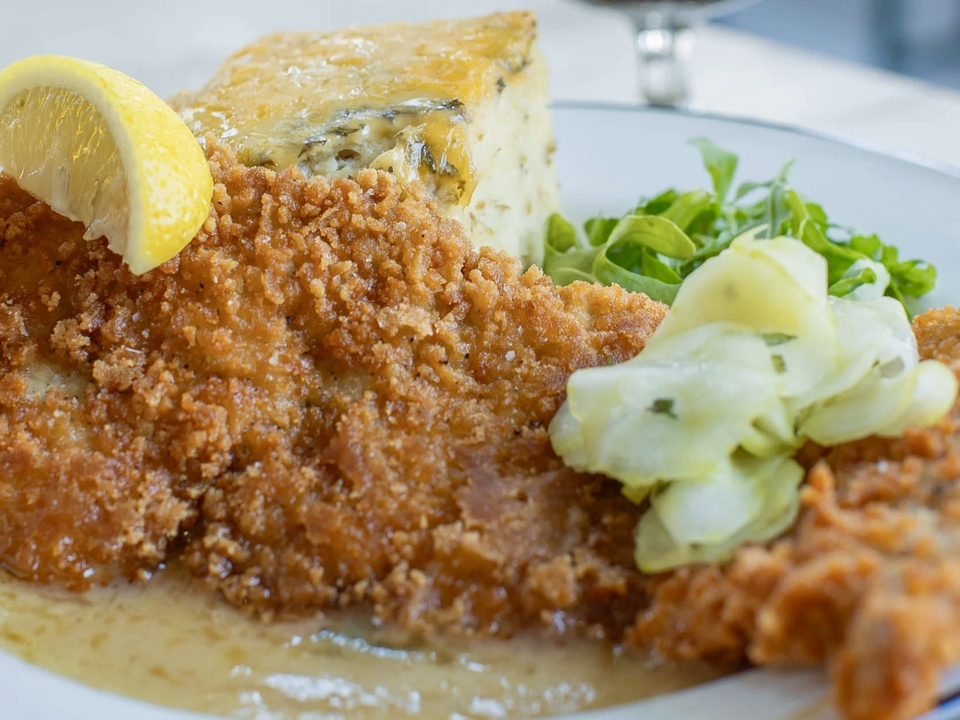 Willkommen's pork schnitzel set. | Photo courtesy of Willkommen
Addressing the current state of San Francisco's restaurant industry Dolan said, "Everybody says that San Francisco is doomsday, post-apocalyptic. It's not true — those of us in the hospitality industry are working diligently. We're all collaborating to change the tide."
Willkommen offers a variety of events throughout the week to keep customers coming back including drag trivia with Bebe Sweetbriar, the challenging monthly global phenomena Puzzled Pint, and board game nights.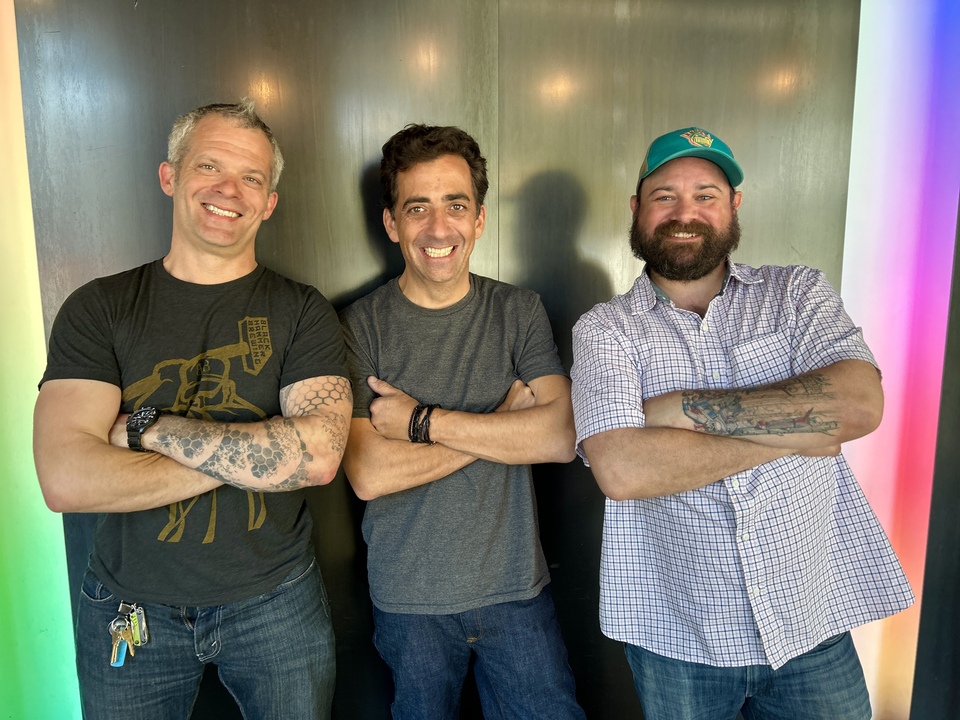 Jim Furman (left), Matthew Dolan (center), and Jon Broyer (right). | Photo: Steven Bracco/Hoodline
Furman said Willkommen plans to launch a handful of other events and activities in the future including continental wine tasting featuring European wines.
Beer fans can also expect a heavy focus on Oktoberfest festivities beginning September 18 and running through mid-October.
"There will be some fun cooking-esque classes, arts and crafts, costumes, decorations, and special products," said Broyer.
And of course, "There will also be tons of beer," added Furman