After a long work week, it's easy (and tempting) to stay on the couch for a TV binge. But there's no better way to unplug and recharge from the week than with a great hike around one of the Austin area's many beautiful trails, followed by a decadent brunch. Here are four places where you can get in a scenic morning workout, then unwind with some good eats. 
McKinney Falls State Park
Southeast Austin
The hike: Just 13 miles from the Capitol, this park offers hikes both short and long, whether you're looking for a quick 1-mile loop past the waterfalls at Upper Falls or a full 6.8 miles of hiking around the entire complex, which includes a limestone rock shelter that's been listed on the National Register of Historic Places. You may need to ford Onion Creek along the way, so be sure to wear appropriate shoes—or better yet, bring a swimsuit and take a dip along the way.
The brunch move: Once you've gotten your exercise at the falls, take a 15-minute drive over to The Little Darlin', a laid-back dive bar with great small bites. Pancakes and hash browns, burgers, and chili-stuffed cornbread are some of the menu musts, and you can enjoy it all on their big back patio. 
The Hike-and-Bike Trail
Downtown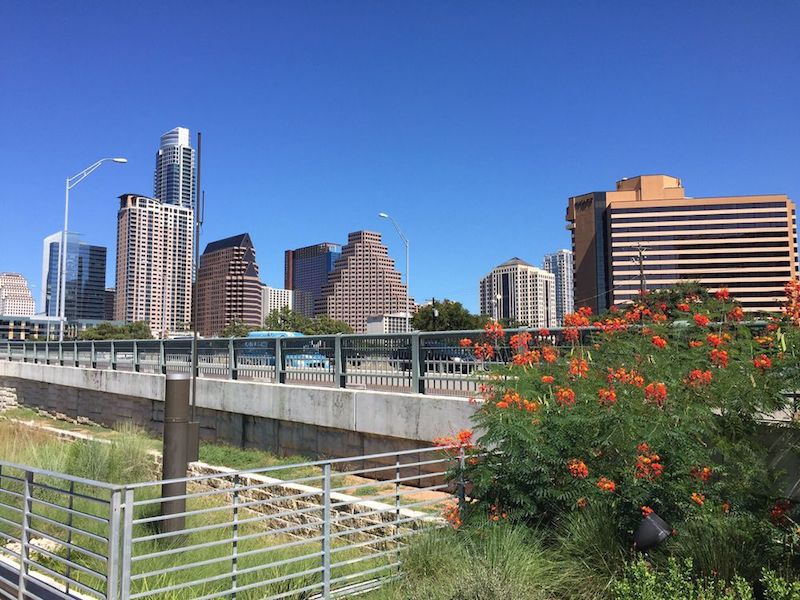 The hike: Named for former Austin mayor Roy Butler and his wife Ann, this 10-mile loop around Town Lake is a local staple. You can hop on and off at any point or cross via the bridges, and it passes along plenty of local landmarks on the way, from Auditorium Shores' Stevie Ray Vaughan statue to the views from atop Butler Park. It may not be tucked away in nature, but it's great for people-watching. 
The brunch move: Given the trail's size and central location, there are plenty of great places to brunch along the way, but we recommend wrapping it up at Auditorium Shores and taking a 20-minute stroll to brunch at Odd Duck, where the farm-to-table fare (think pastrami pork belly with cheddar-rye pancakes, or a blueberry-ginger-goat cheese morning bun) is a cut above. 
River Place Nature Trail
River Place
The hike: It may only have 5-6 miles of trails, but River Place holds the distinction of having the highest change of elevation of any park in Austin—get ready to earn those brunch calories. The steep Canyon Trail, with dozens of stairs carved into the limestone, provides some serious cardio, while the slightly less challenging Little Fern Trail offers waterfalls and stunning limestone shelves.

The brunch move: A 12-minute drive will bring you to Oasthouse Kitchen + Bar, where you can celebrate conquering those steep hills with a Good Morning (a combo of bourbon, orgeat, and almond milk) or a frozen Irish coffee. For brunch, indulge in the honey-buttered biscuits with sausage gravy and a fried egg, or keep it healthy with an egg-white Greek omelet. 
Southern Walnut Creek Trail
East Austin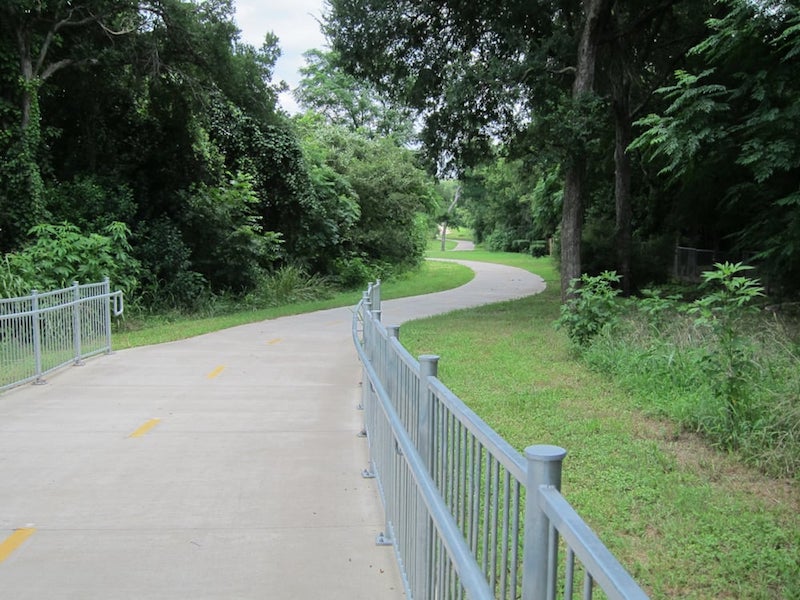 The hike: Cyclists love this paved trail, which is part of East Austin's Walnut Creek Greenbelt. But many locals may not be aware that it's wide enough for hikers to enjoy as well. The trail is a relatively flat walk through a maze of trees and foliage, but what it lacks in elevation, it makes up for in length: it's 7.7 miles, perfect for getting in your 10,000 steps (and then some) before brunch. Along the way, you'll see a number of creeks and local parks. 

The brunch move: Set in a charming former home just 10 minutes from the trail by car, Eastside Cafe is a perfect place to enjoy a leisurely brunch. The menu of comfort food includes a smoked salmon Benedict, strawberry Belgian waffles, and baked Brie with apple chutney, and many dishes are accompanied by the signature blueberry bran muffins. After you dine, check out the adjacent garden, where the restaurant grows much of its own produce.