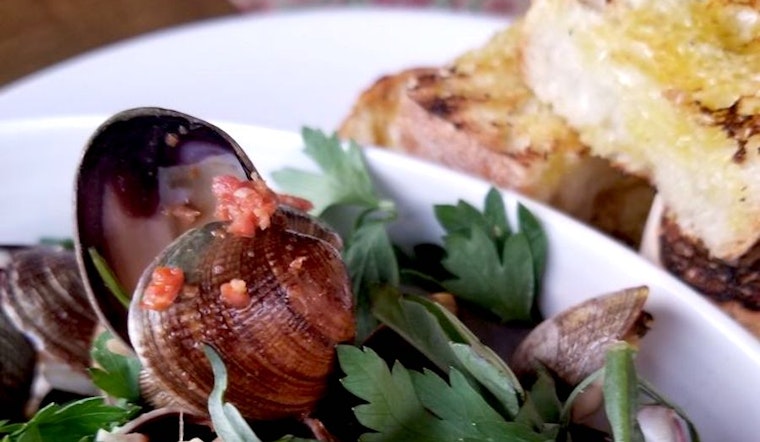 Published on July 19, 2018
A new Latin American restaurant has opened for business in the neighborhood. The fresh arrival to LA's Fashion District, called Dama, is located at 612 E. 11th St.
The spot features pan-Latin culinary dishes from executive chef and partner Antonia Lofaso, Eater Los Angeles reports, ranging from octopus tostadas with charred summer corn and cherry tomatoes to whole soft-shell crab tacos with hot pickled onions and radish. 
Cocktail offerings come courtesy of Pablo Moix and Steve Livigni, and include varieties like rum-loaded Presidentes and piña coladas. 
With a five-star rating out of 15 reviews on Yelp so far, Dama seems to be a welcome addition to the neighborhood.
Paula S., who was among the first Yelpers to review the new establishment on July 15, wrote, "Everything about our experience was completely excellent! Honestly, one of the best restaurants I've been to in recent memory. My group tried tons of things on the menu, all executed perfectly."
"From the moment we walked in, we were obsessed with the vibe," said Yelper Selene M. "The decor, the music, the drinks and the food were all on point." 
Head on over to check it out: Dama is open from 5 p.m.–midnight daily.