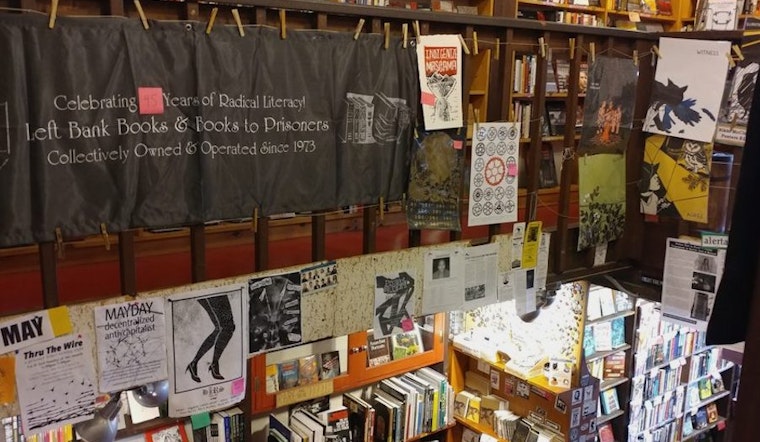 Published on July 30, 2018
Looking to explore the top used bookstores around? Hoodline crunched the numbers to find the best places selling secondhand books in Seattle, using both Yelp data and our own secret sauce to produce a ranked list for local bookworms. 
1. Lion Heart Book Store
Topping the list is Lion Heart Book Store. Located at 1501 Pike Place, Suite 432 (near Post Alley), it is the highest rated used bookstore in Seattle, boasting five stars out of 55 reviews on Yelp.
Stocked with books for adult and children, magazines, knickknacks and collectibles, this spot has reading material for most any visitor and can be found in the Pike Place Market right next to the famed gum wall.
2. Left Bank Books Collective
Right down the street is Pike Place Market's Left Bank Books Collective, located at 92 Pike St. (between Post Alley and First Avenue). Its another top choice, with Yelpers giving the bookstore 4.5 stars out of 81 reviews.
The collectively run business has been open in one form or another since 1973. It carries over 10,000 new and used books and has dozens of sections. On its website the store says, "We specialize in anti-authoritarian, anarchist, independent, radical and small-press titles. Our interests span the literary and scholarly spectrum."
The store offers monthly book readings and provides free books to prisoners. Its website features popular reads and staff picks. 
3. Mercer Street Books
Mercer Street Books, a used bookstore in Queen Anne, is another much-loved go-to, with 4.5 stars out of 58 Yelp reviews. Head over to 7 Mercer St. (between North Queen Anne and North First avenues) to see for yourself.
Buy, sell or trade used books at this spot that offers everything from romance and mystery novels to screenplays and movie biographies.
4. Ophelia's Books
Over in Fremont, check out Ophelia's Books, which has earned 4.5 stars out of 54 reviews on Yelp. You can find the used bookstore at 3504 Fremont Ave. North (between 35th and 36th streets).
This double-decker place to buy, sell or trade used books opened in 1997 and dubs itself as "an eclectic source of quality reading materials," and aims to offer something for everyone. "Whether you're a poverty-stricken student, a well-heeled collector, a frantic gift shopper, or a rabid bibliophile, you'll find something to soothe your brain here," the store says on its website. 
Cats openly prowl the store, which offers ceiling-to-floor bookshelves of reading materials dating back to the 1800s.
5. Twice Sold Tales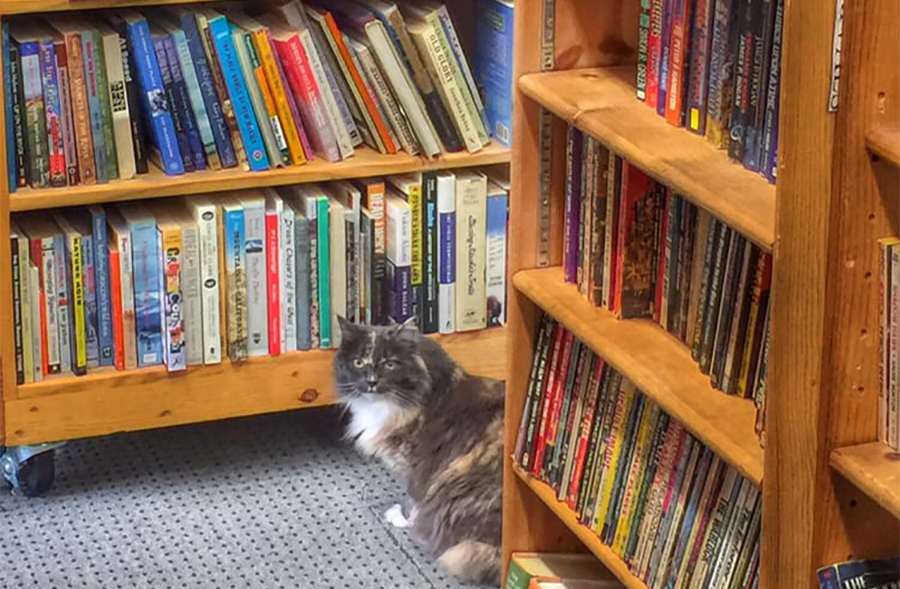 Last but not least, there's Twice Sold Tales, a Capitol Hill favorite with four stars out of 151 reviews. Stop by 1833 Harvard Ave. (between Howell Street and Denny Way) to hit up the store that's been in business for over 30 years the next time you're looking for reading material.
Like most used bookstores, this spot has a constantly changing inventory but also offers an online buying option. While browsing the shop you may find one of the live-in bookstore cats lounging upon the shelves. All Twice Sold Tales' stock is used, sourced from multiple locations including its customers. Expect to browse reads such as plays, poetry, literature, sci-fi, horror, gardening, children's books and rare collector editions.