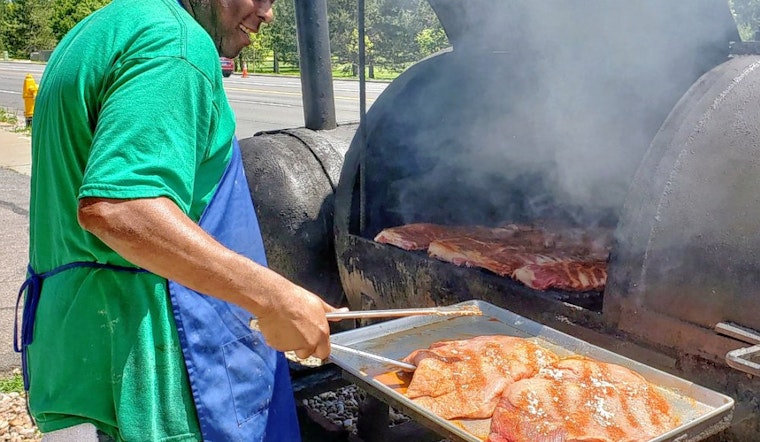 Published on August 03, 2018
Looking for your next great meal from a barbecue pit in Denver? These new spots will satisfy all your cravings. Here are the newest places to check out the next time you're in the mood for barbecue.
Dickey's Barbecue Pit
4906 N. Tower Road, Suite 150, Green Valley Ranch
Dickey's Barbecue Pit is a Texas-based chain with outposts across the country, which smokes its meat on-site at each location.
The menu features St. Louis-style ribs, pulled pork, Polish sausage, smoked turkey and marinated chicken. Sides include fried okra and creamed spinach. Kids eat free on Sunday. (Check out the menu here.)
Dickey's Barbecue Pit has nine reviews on Yelp so far, which give it mixed reviews.
David C., who was the first to review it on July 9, wrote, "Sadly, this location has a different menu from the other Dickey's I've been to in the Denver area; no baked potatoes are served here. Dickey's isn't my favorite barbecue, but it's decent. However, restaurant chains that aren't consistent in their menu offerings from location to location do leave bad impression with me."
Art R. added, "I was really impressed with the food and service provided! The staff was excellent and the food was really good."
Interested? Stop by to welcome the new business to the neighborhood. Dickey's Barbecue Pit is open from 11 a.m.–9 p.m. daily.
Hungry Wolf BBQ
9865 E. Hampden Ave., Hampden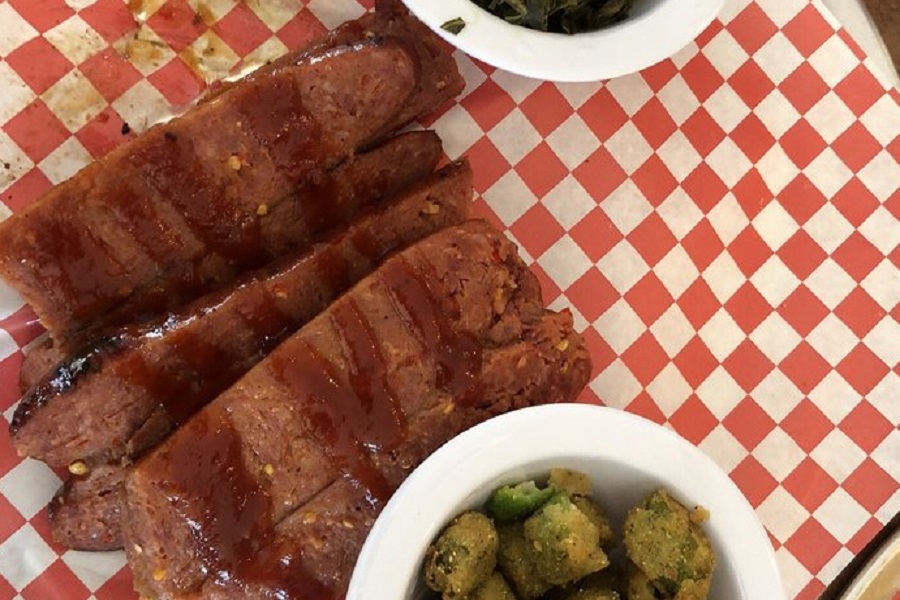 Hungry Wolf BBQ is a Southern spot, offering barbecue and catfish. Besides barbecue and catfish on the menu, you'll see wings, salads and dessert options.
The barbecue and catfish are offered as platters with two sides or on sandwiches with one side. Barbecue options include pork ribs, beef ribs, chicken, hot links, brisket and pulled pork. (See the full menu here.)
Finish off your meal with homemade peach cobbler, strawberry pudding pound cake or ice cream.
Hungry Wolf BBQ currently holds three stars out of 45 reviews on Yelp, indicating fair reviews.
Yelper Capt R., who reviewed it on July 9, said, "This is the real deal for barbecue! The pork ribs are smoky, meaty, moist and unbelievably flavorful. You should also try the hot links, they have a real zing to them."
A C. noted, "I must give this restaurant credit for providing consistently terrible and slow service. The food is hit or miss. You will never receive an apology or be compensated for their error by this restaurant owner."
Hungry Wolf BBQ is open from 11 a.m.–8 p.m. on Monday-Thursday and 11 a.m.–9 p.m. on Friday and Saturday. (It's closed on Sunday.)
BBQ Supply
2180 S. Delaware St., Overland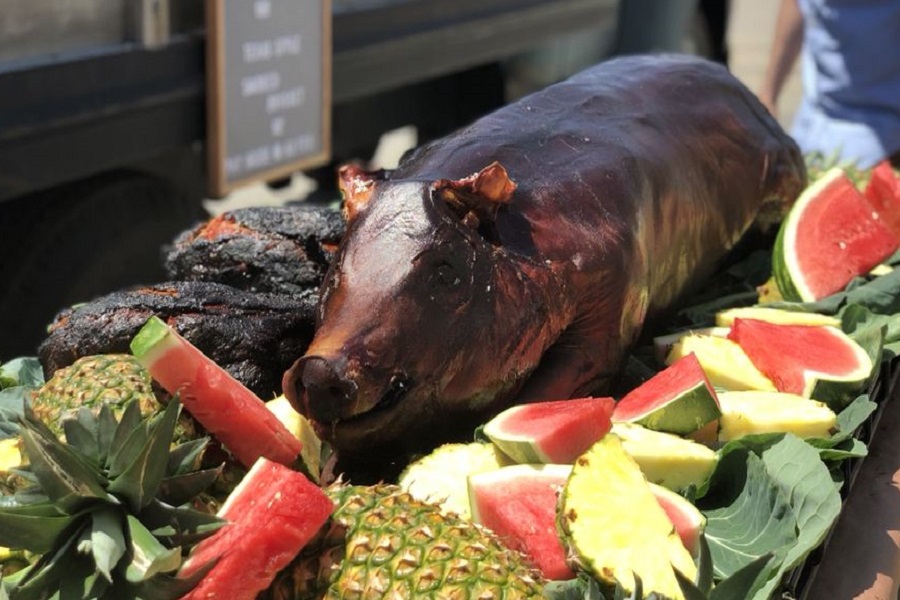 BBQ Supply is primarily a caterer, but also offers reserved dining on Friday hosted by the pit master, plus general lunch service every Saturday until it sells out.
Fridays at 7 p.m. require a reservation and ticket, but allow you to eat pit-to-plate from a rotating menu determined by the pit master. (Learn more about that here.)
Its catering menu offers various packages of smoked meats and sides. Meats include pulled chicken or pork, smoked sausage and chopped or sliced brisket, among others. You can also grab rib tips, pastrami and St. Louis spare ribs. Sides include pit beans, truffle mac and cheese and deviled egg potato salad. (See that menu here.)
With a five-star Yelp rating out of two reviews on Yelp, BBQ Supply has been getting positive attention.
Yelper Bre S., who was one of the first users to visit BBQ Supply on July 29, wrote, "We grabbed some pastrami brisket, hot links, beans and coleslaw. After I finished eating, I texted my mama, my daddy, my best friends and some neighbors in the 'hood. It's that good. This barbecue made me wanna call my parents. This barbecue made me want to tell my partner, "I'm never coming home!" This barbecue made me want to sob into a pillow. This barbecue made me wanna be sign spinner on the side of Broadway imploring people to visit so spots like this stick around our neighborhood."
Doug Y. noted, "Hands down some of the best barbecue I've had in Colorado. Get in there now before the lines go out the door!"
BBQ Supply is open Friday by reservation at 7 p.m. and from 11 a.m.–3 p.m. on Saturday (again, until it sells out). (It's only available for catering the rest of the week.)