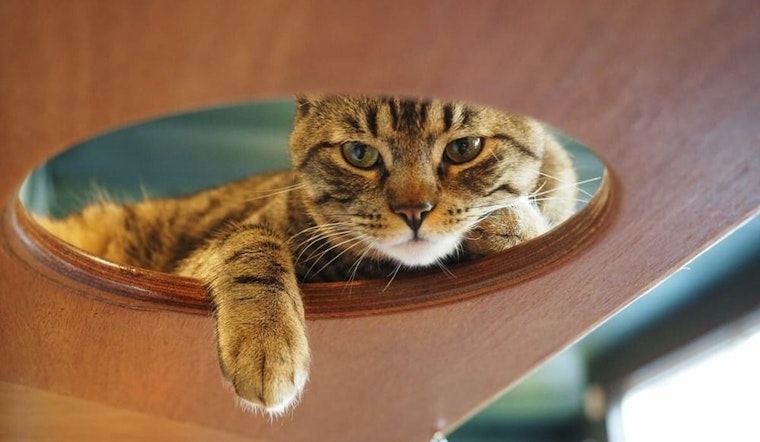 Published on October 30, 2018
Looking to change up your morning coffee routine? Tired of the same old restaurants on your rotation? Do you prefer drinking tea with a cat curled up on your lap? It may be time for you to check out one of of the many themed cafes popping up around the country, from cat adoption-focused outposts, to tabletop board game-themed lunch spots, to bike shops that serve coffee and pastries. 
To break it down to the best in the nation, Hoodline crunched the numbers to find the top 25 themed cafes around the country, using Yelp data and our own special sauce* to produce a data-driven breakdown of the top hot spots across the U.S.
Topping the list is the Seattle Meowtropolitan, located at 1225 N. 45th St. in Seattle's Wallingford neighborhood. With a 4.5-star rating out of 222 reviews on Yelp, this cat-friendly cafe and adoption center is making waves with its selection of coffee drinks and Italian sodas paired with a separated cat lounge and large feline-viewing windows. 
There's a philanthropic component to the cafe's mission as well — it partners with the Regional Animal Services of King County (RASKC) to help house cats looking for a forever home. Additionally, a portion of the proceeds from the cafe's cat-themed merchandise are donated to a local shelter, rescue center or charitable organization that works with animals. 
Interested in hanging with the kitties over a latte? Fifty-minute appointments can be booked on its website for $13, which includes a drink of your choice, too.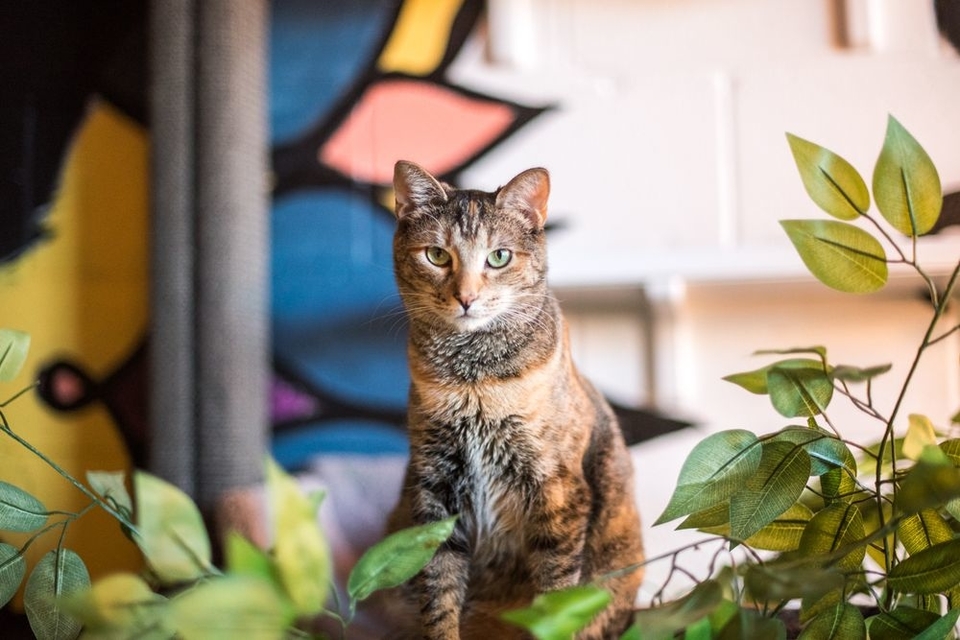 In second place is Atlanta's Java Cats Cafe with 4.5 stars out of 96 reviews. Located at 415 Memorial Dr. SE, Suite C, in the Grant Park neighborhood, this kitty corner partners with PAWS Atlanta and fosters roughly 20 adoptable felines in its cat room. 
The cafe — which features locally roasted Firelight Coffee —  works with Gathering Industries, a local nonprofit that provides employment opportunities in the culinary arts for unhoused residents "to bring the citizens of Atlanta joy through the love of an adoptable cat and food provided by homeless locals in the process of getting back on their feet."
Cat room bookings run $10 for adults and five bucks for kids under 12. Reservations include drip coffee or loose-leaf tea, with specialty drinks on offer for a slight upcharge. And if you've had a last-minute craving for some cat time, the spot takes walk-ins on a first-served basis. Java Cats Cafe also has another spot at 85 Atlanta St. SE in Marietta.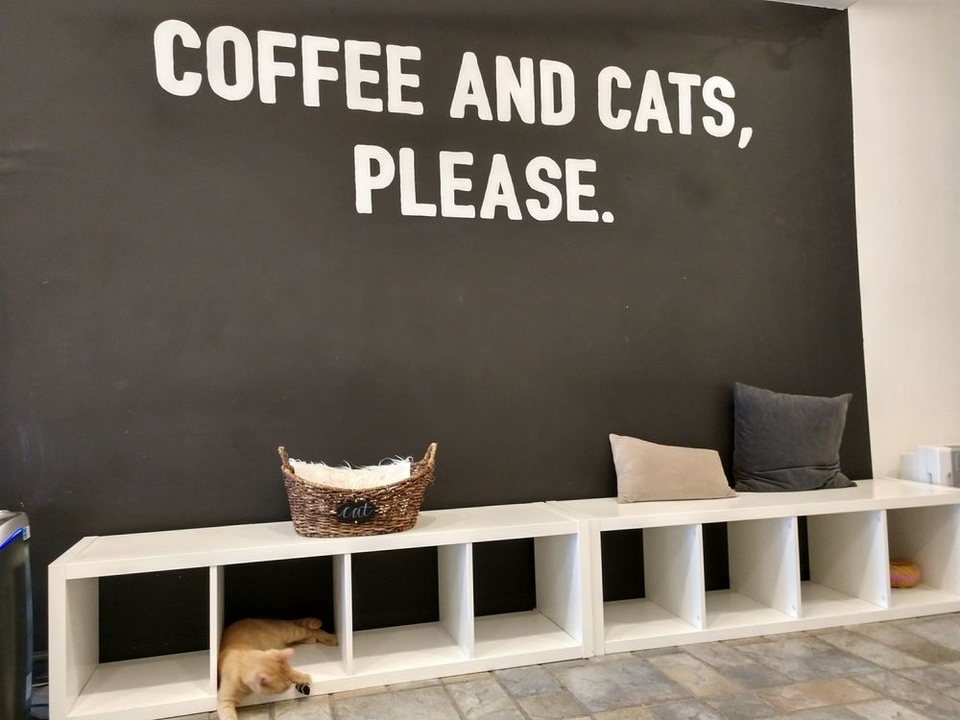 The third-place spot goes to Crumbs & Whiskers in Washington, D.C., which has 4.5 stars out of a solid 353 reviews. Located at 3211 O St. NW in Georgetown, this kitty cafe features a 70-minute cat cafe experience, "the perfect amount of time to relax with a room full of rescue cats, drink your favorite latte and adopt your new best friend." Aren't in D.C.? Crumbs & Whiskers has another outpost in Los Angeles. 
When it comes to the popularity of these nontraditional cafes across the country, Yelp data show that businesses in the "themed cafe" category are largely clustered in urban metros on the East and West coasts, with Texas, Florida, Georgia and North Carolina also seeing notable numbers of the businesses.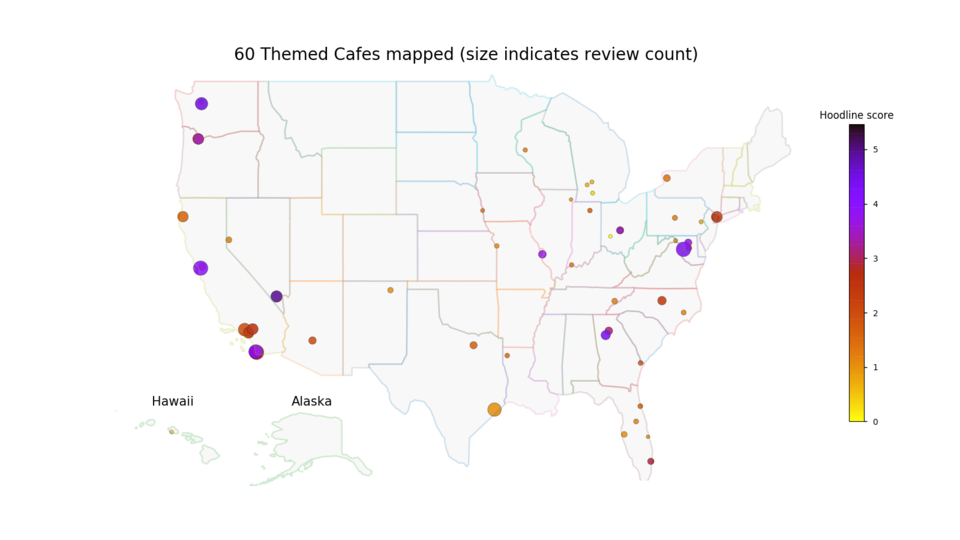 As for relative popularity across the nation, measured by average ratings for a given category, Yelp data indicate that most of the central U.S. and the Northeast may not be home to the biggest fans of themed cafes, comparatively speaking.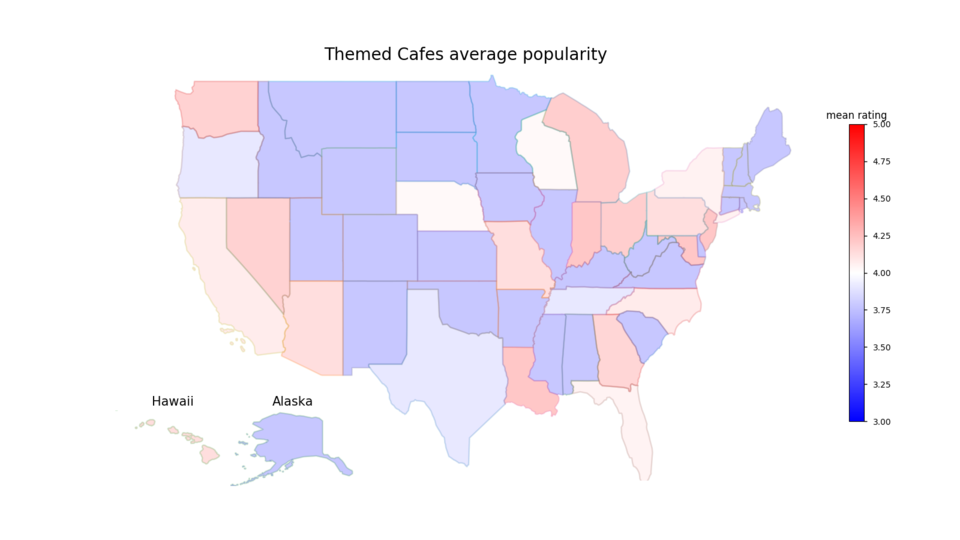 When it comes to how prevalent themed cafe businesses are, state by state, Washington, D.C., shows the strongest ratio of themed cafes compared to all other categories, with West Virginia, Nebraska, Oregon and New Mexico the runners-up. So, the District of Columbia should be your top stop if you want a diversity of options to choose from.
Want to know where to experience the best themed cafes the country has to offer? Here's the rundown of the 25 themed cafes to knock off your bucket list:
---
* To determine "best" businesses, Hoodline took into account the business's Yelp rating and the significance of that rating proportional to the number of reviews, as well as regional variations, to ensure that states with a stronger pattern of reviews don't have an unfair advantage over states that tend to review businesses less frequently.