By
Hoodline
- Published on November 12, 2018.
Wondering where to find the best bike shops near you?
Hoodline crunched the numbers to find the top bike shops in Milwaukee, using both Yelp data and our own secret sauce to produce a ranked list of where to venture next time you're in the market for a new set of wheels.
1. The Bike Fixers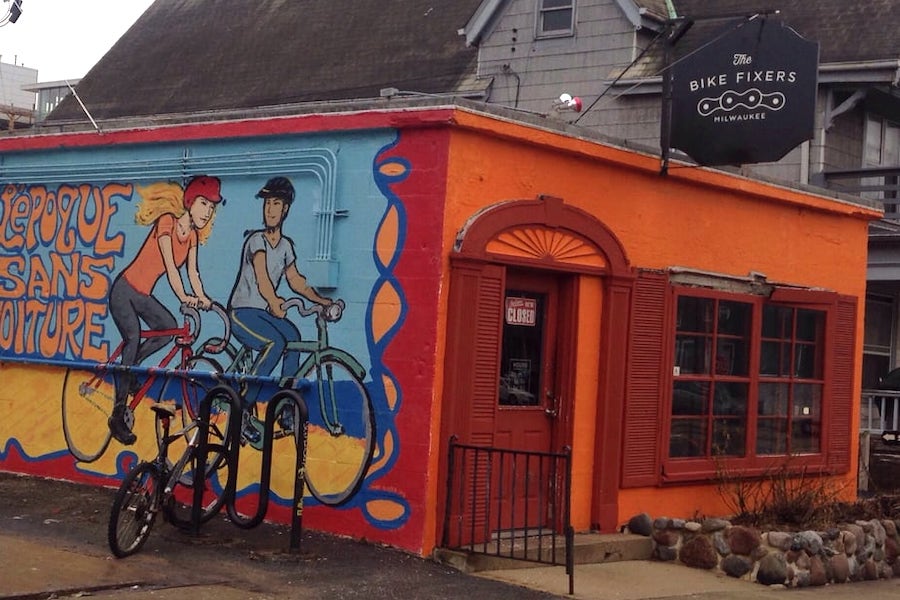 Topping the list is The Bike Fixers. Located at 2410 N. Murray Ave. in Murray Hill, it is the highest rated bike shop in Milwaukee, boasting five stars out of 60 reviews on Yelp.
Going strong for 20 years, this shop now owned by Chase Hawk offers two years of unlimited free service with all new bike purchases. For those who already own a bike, tune-ups run about $60 and complete overhauls are $150. Bikes are also available to rent hourly, weekly or for half and full days. 
"I have a 22-year-old bike that I have largely ignored maintenance wise," wrote Tom. L. "They not only fixed a broken chain on the spot but, also, put a new gear sprocket on for me. I am ready for the Tour de France now!"
2. Truly Spoken Cycles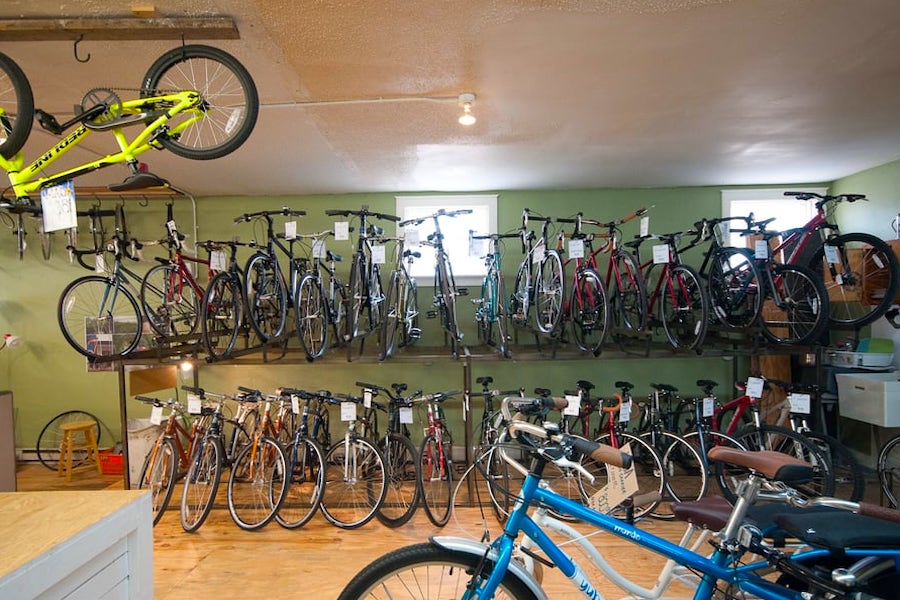 Next up is Riverwest's Truly Spoken Cycles, situated at 600 E. Center St. With five stars out of 20 reviews on Yelp, the bike shop and repair spot has proven to be a local favorite.
This shop's bike inventory includes cargo, hybrids, road and touring bikes. Used bikes range from $150 to $300. And if your bike has wobbly wheels or squealing brakes, bring it here for repairs and maintenance. 
Yelper Cassie G. shared, "My boyfriend took my bike here a couple weeks ago, and they fixed it quickly, just in time for our vacation. The price was super reasonable too."
3. Ben's Cycle
Lincoln Village's Ben's Cycle, located at 1013 W. Lincoln Ave., is another top choice, with Yelpers giving the bike shop and rental spot, which offers sportswear and more, 4.5 stars out of 36 reviews. 
Established in 1928, Ben's Cycles specializes in hard-to-find, quality bike products. Expect to find a wide selection of bike parts, custom wheels, apparel and accessories. This shop has bikes to fit your needs and offers classes, group workouts and more at its indoor training studio. View the schedule here.
"I'm a New Yorker with hundreds of bike shops within riding distance, and I'm ordering all my gear from this shop in Milwaukee," said Yelper Roni S. "That says something about how great these guys are."
4. Coast In Bikes
Coast In Bikes, a bike dealer and repair spot in Riverwest, is another much-loved go-to, with 4.5 stars out of 25 Yelp reviews. Head over to 3334 N. Holton St. to see for yourself.
Now located in a building that will house Cream City Hostel, this shop is focused on personalized service and bike tourism. Join a bike camping trip, sign up for a repair clinic or check out a few cargo bikes. 
Yelper Cindy I. shared, "Fantastic shop! Staff helped me build an excellent set of wheels that I just love for my commuter bike, with a dynamo hub that powers my lights and phone."