Published on December 18, 2018
In search of a new favorite French place?
Hoodline crunched the numbers to find the top French spots around Greenville, using both Yelp data and our own secret sauce to produce a ranked list of where to fulfill your urges.
1. Crêpe Du Jour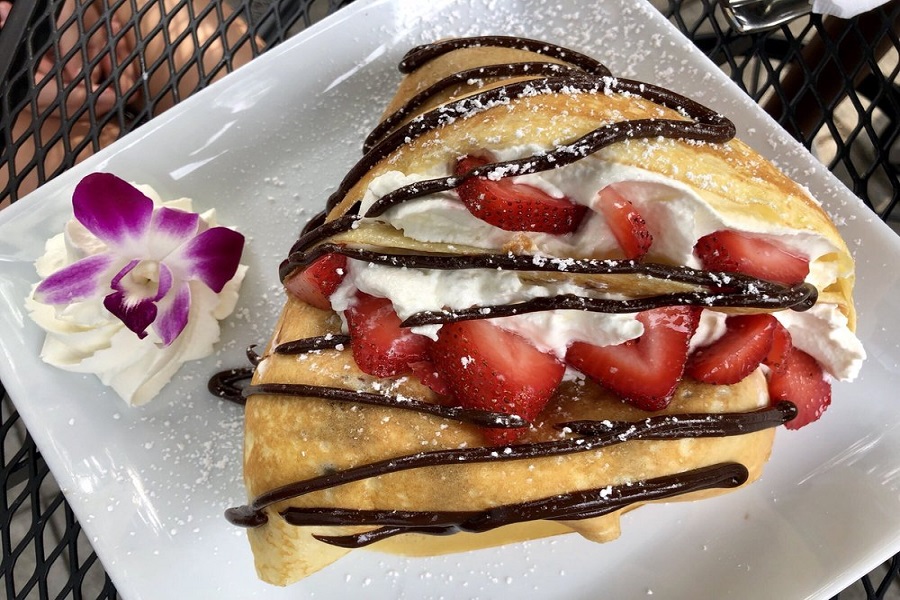 Topping the list is Crêpe Du Jour. Located at 20 S. Main St., the crêperie is the highest rated French restaurant in Greenville, boasting 4.5 stars out of 122 reviews on Yelp.
On the menu, expect to find sweet and savory crêpes, waffles, specialty coffee and other beverages, according to Open Table. Look for the mushroom, spinach and cheese crêpe with truffle, drizzled with bechamel sauce.
If you'd rather satisfy your sweet tooth in the morning, look for the Main Street crêpe with almond cream cheese mousse and a choice of strawberry or blueberry compote.
Yelper Caitlyn T. wrote, "These crêpes are the best ones you will find in Greenville. I tried Nutella with strawberries, which is my go-to crêpe when I'm trying a new place. It was as delicious as it was beautiful."   
2. Stella's Southern Brasserie
Next up is Stella's Southern Brasserie, a companion restaurant to Stella's Southern Bistro, situated at 340 Rocky Slope Road. With 4.5 stars out of 70 reviews on Yelp, the Southern spot, which integrates a European flair into its breakfasts, lunches and dinners, has proven to be a local favorite.
On the lunch list, look for starters like French onion soup and buttermilk okra fries. For a heartier meal, expect to find sandwiches stuffed with a choice of fried oysters, smoked turkey, pan-fried crab cakes and more.
For dinner, look for large plates of Vietnamese vegetables, short ribs or shrimp and grits. Follow it up with a sweet treat like banana creme brûlée. (Take a glimpse at the full menu here.)
3. Passerelle Bistro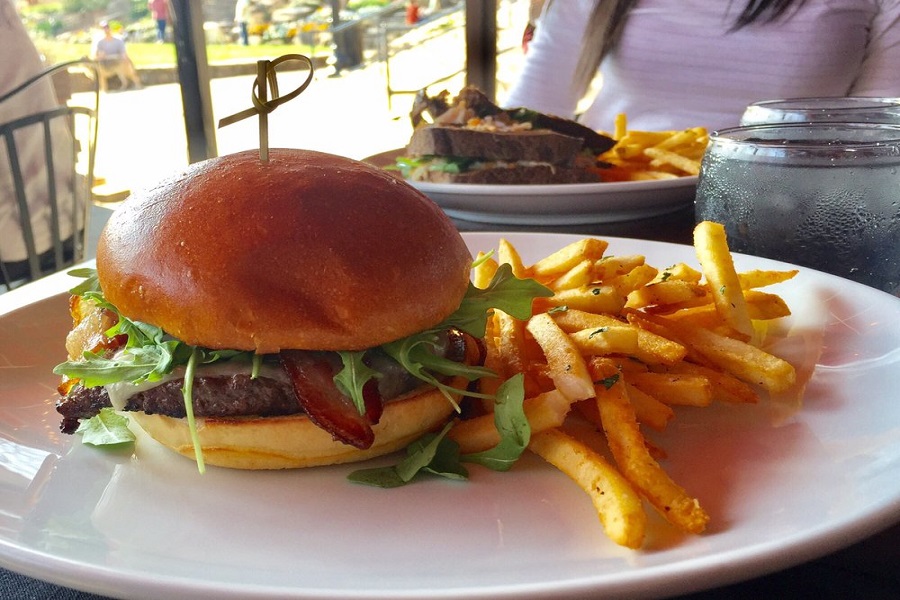 Passerelle Bistro, located at 601 S. Main St., is another top choice, with Yelpers giving the brunch, lunch and dinner spot four stars out of 167 reviews.
Expect to find small plates of baked goat cheese or marinated olives. Look for the tuna salad sandwich on a croissant or Croque Monsieur, a grilled ham and gruyère on country bread, for a more satisfying meal. For dinner, start with the escargot and finish with the seared trout entrée. (View the full menu here.)
Yelper Matthew M. called it, "Consistently good food prepared well in an elegant setting."