By
Hoodline
- Published on May 14, 2019.
Complaints about Santa Monica roads hit a four-year high early this year after a long and rainy winter.
More than 103 potholes were reported in the first four months of 2019 using Santa Monica Works, the City of Santa Monica's online customer service portal. Residents reported a record 37 potholes to the city in March alone.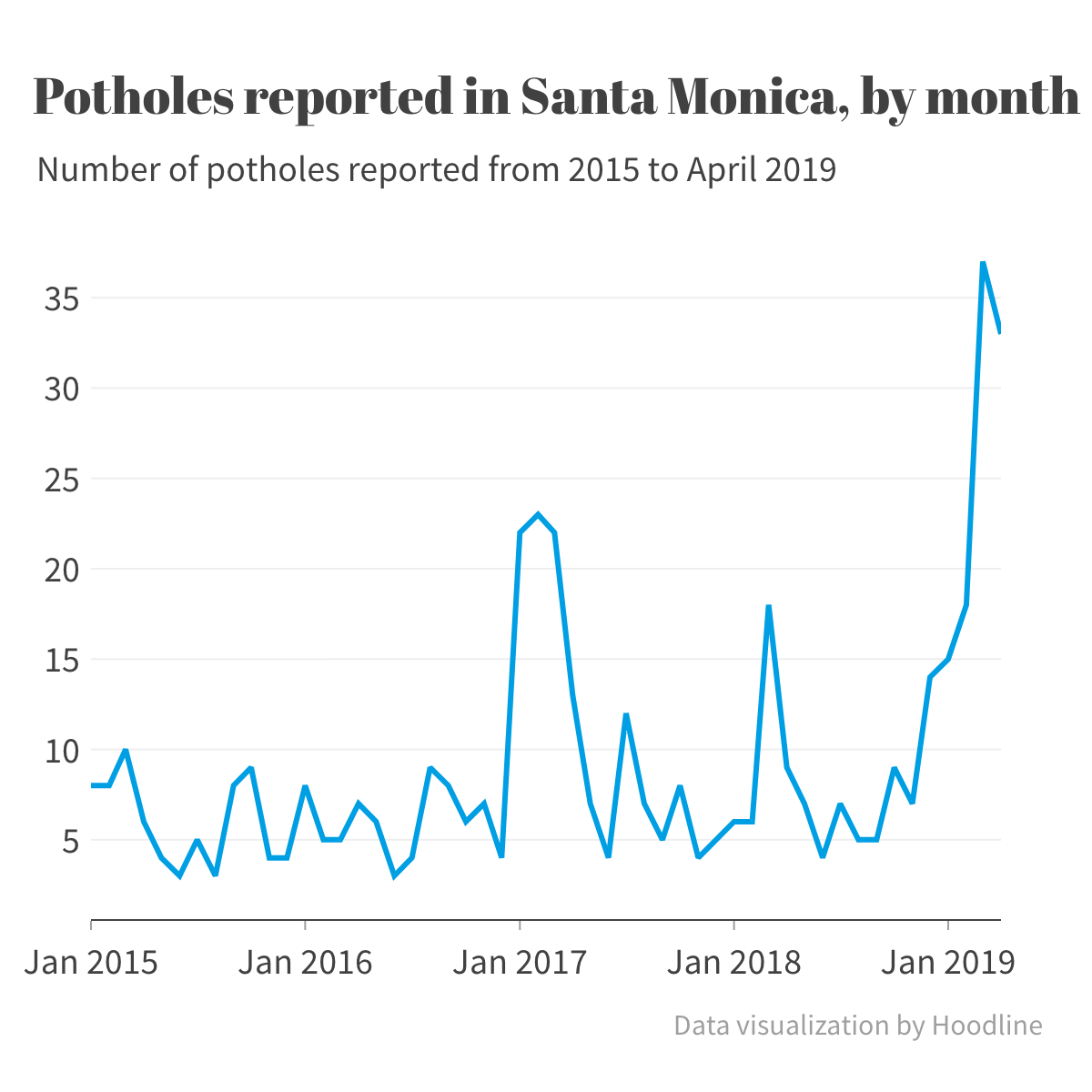 The high number of pothole reports this year might be related to the heavy rainfall this winter. A similar spike in pothole reports followed the relatively wet winter of 2016-2017.
California Department of Transportation spokesperson Bob Haus told KQED that when cars drive over wet roads, tires repeatedly squeeze water into the pavement. Tiny surface cracks can form and eventually grow into a pothole.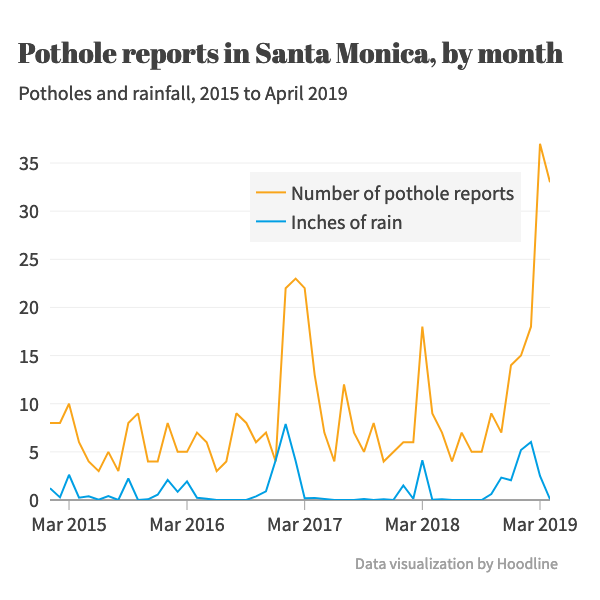 The increased number of pothole reports might also be due in part to residents' increased usage of the Santa Monica Works service.
Pothole repairs have been a frequent service requested, averaging nine a month since 2015. Residents can also use Santa Monica Works to report trash on sidewalks, graffiti, late bus service and other issues that need the city's attention.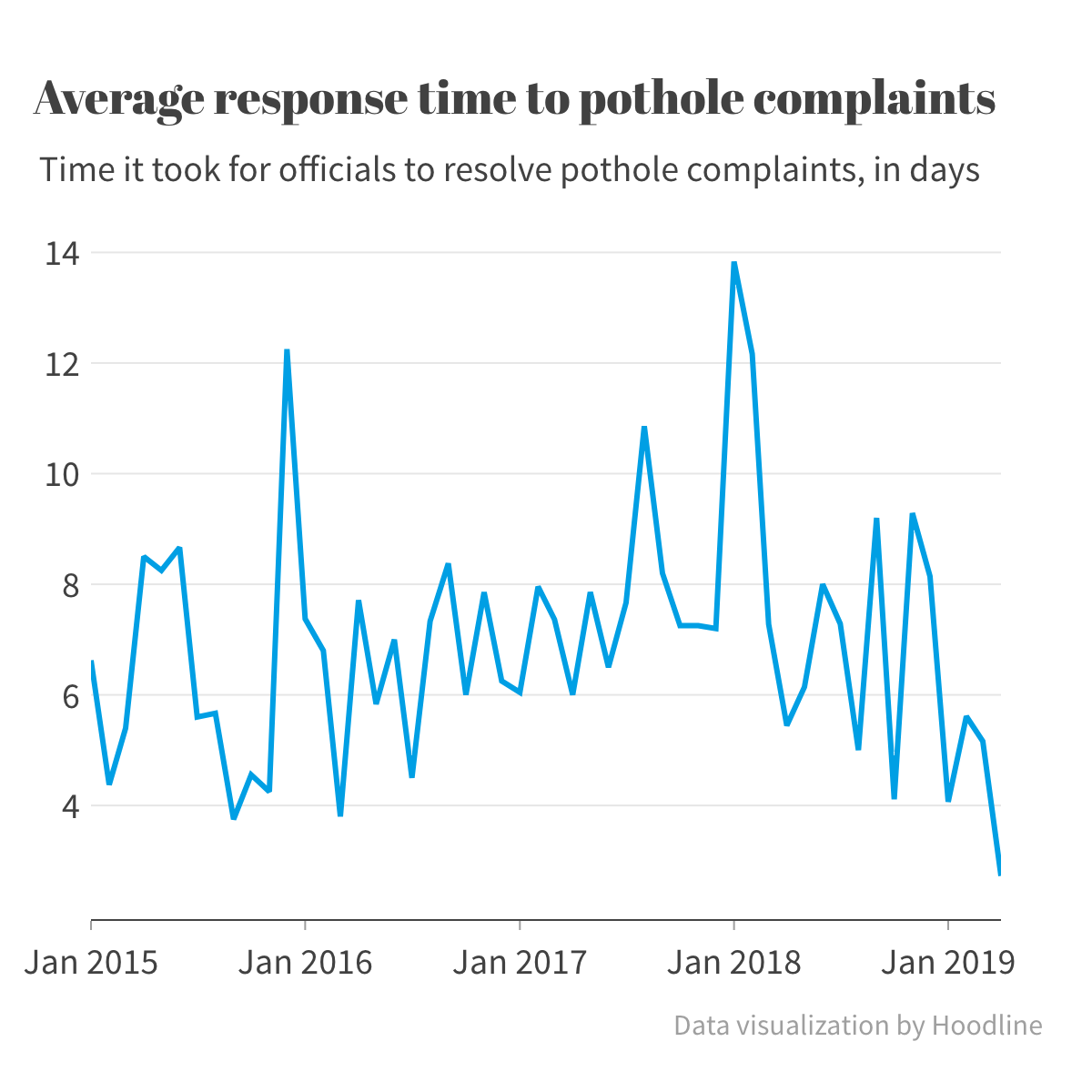 Despite the jump in pothole reports, city government response time recorded on Santa Monica Works is steadily declining. The average number of days it has taken for the city to fill in a reported pothole stands at four so far this year, compared with seven in 2018.
To report a pothole, you can access Santa Monica Works online, or through its iPhone or Android app.