Caltrain is trying to build a pair of office towers in downtown San Jose on prime property it owns across from Diridon Station, and they are now giving the public an idea of what the towers will look like. The two-tower project would be mostly offices with a few spots for shops and restaurants but one of the main objectives is to offer a pathway to Diridon from Google's Downtown West community which could start construction next year.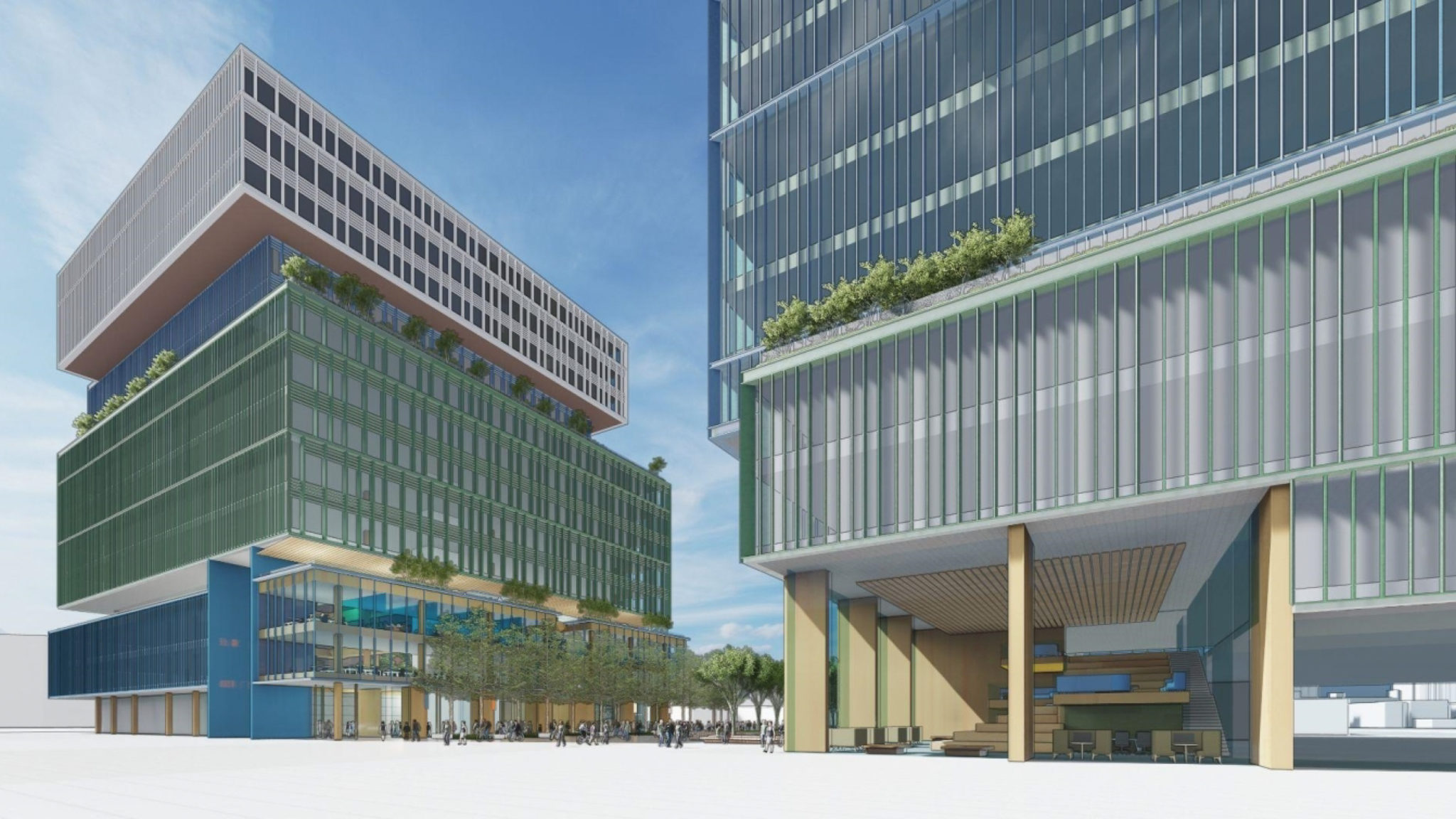 Rendering Credit: Caltrain/Perkins+Will
The Diridon project is dubbed 33 South Montgomery Street, which is the address. SFYimby confirmed that the architect of the project is San Francisco-based Perkins+Will. Maps provided by the firm show that the development would sit between Cahill Street and Montgomery Street to the east and west and West San Fernando Street and Crandall Street to the north and south. An overview of the project appears to show that Cahill Street would be closed down to cars.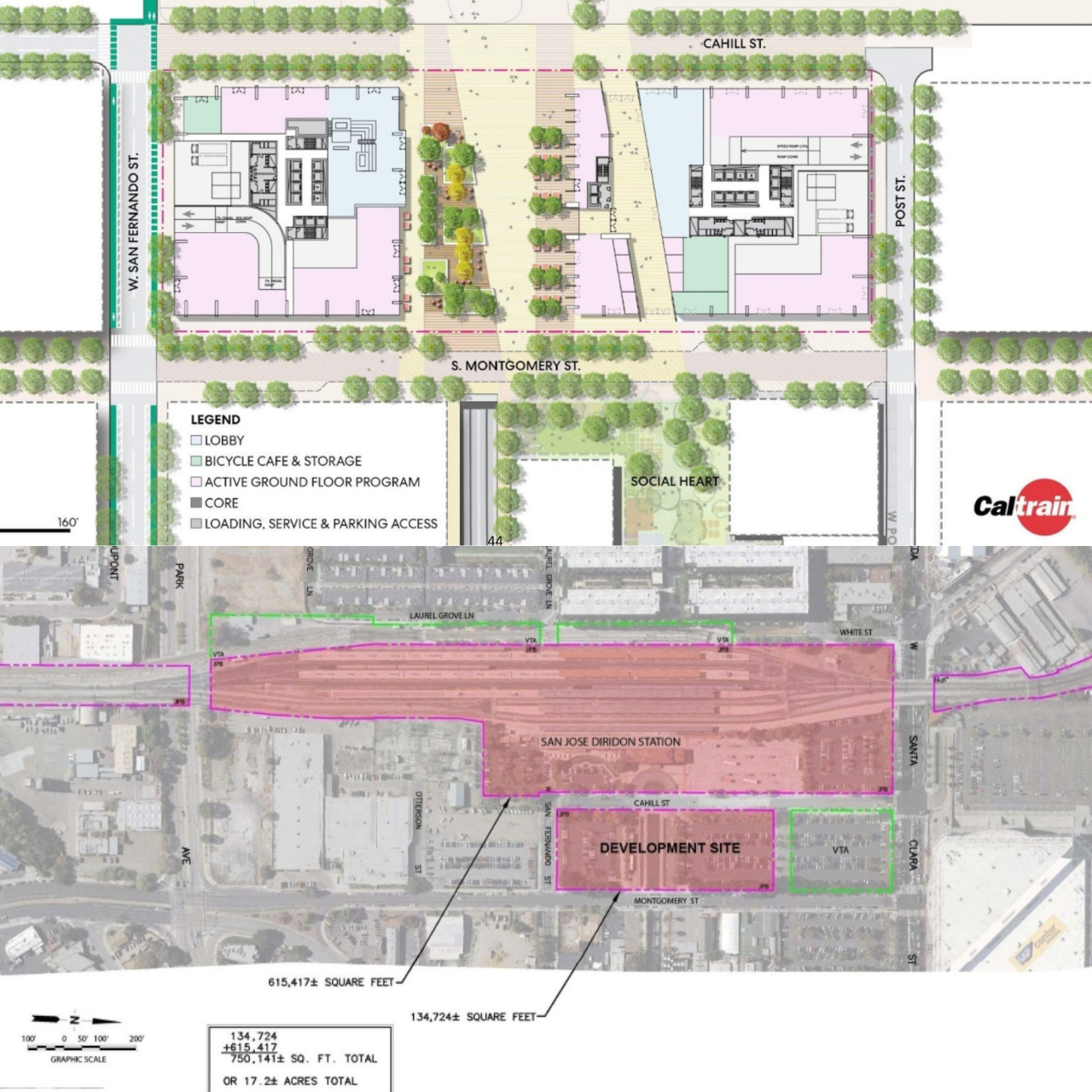 Map Credit: Caltrain/Perkins+Will
SFYimby reports that "the 15-story North Tower is expected to create 542,000 square feet of office space with 28,000 square feet of active use at the ground level. The 16-story South Tower will rise from a slightly smaller lot to yield 512,000 square feet with 18,000 square feet of floor use." Each tower would also have four stories of underground parking.
Another notable feature built into the development is a new plaza area that will add just over an acre of new public open space which would sit on top of a new tunnel that would service VTA light rail. This would be the main pedestrian corridor for people to use to get to Diridon from Google's Downtown West. That village-style community is slated to add almost 13,000 new residents, more than 13 million square feet of office space, and over a million square feet of retail. According to a statement from Caltrain obtained by the Mercury News, "Caltrain staff and consultants are coordinating closely with Google to ensure that the design complements surrounding uses."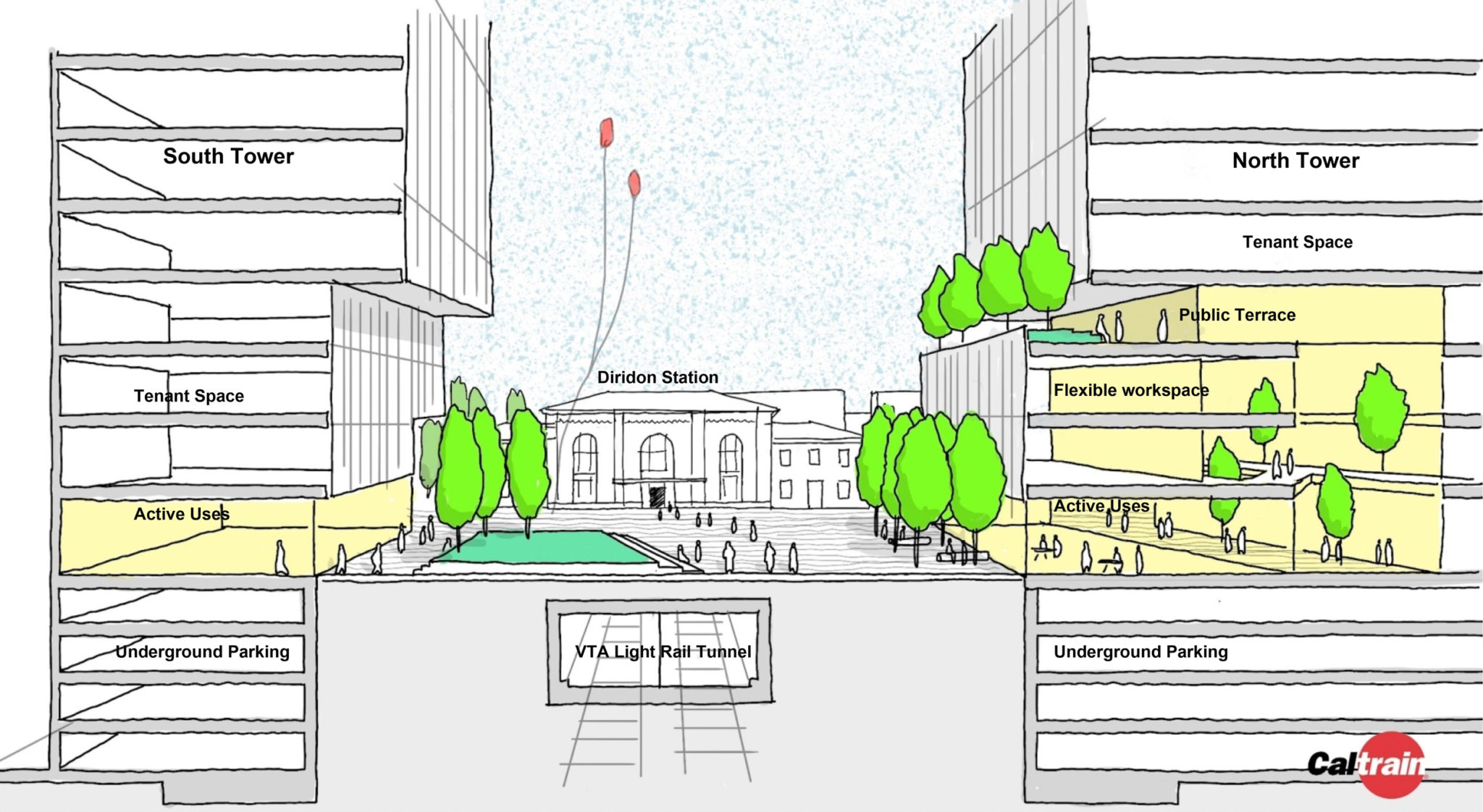 Rendering Credit: Caltrain/Perkins+Will
Another interesting aspect of 33 South Montgomery Street is that there would be a terrace on the fourth floor of the northern tower that would be open to the public. It could be a while before we see any dirt being moved for the project which is just beginning the formal review process with city planners. That process could take about a year to complete. Caltrain is also looking for a development partner and will have to work out ownership details with the company it chooses.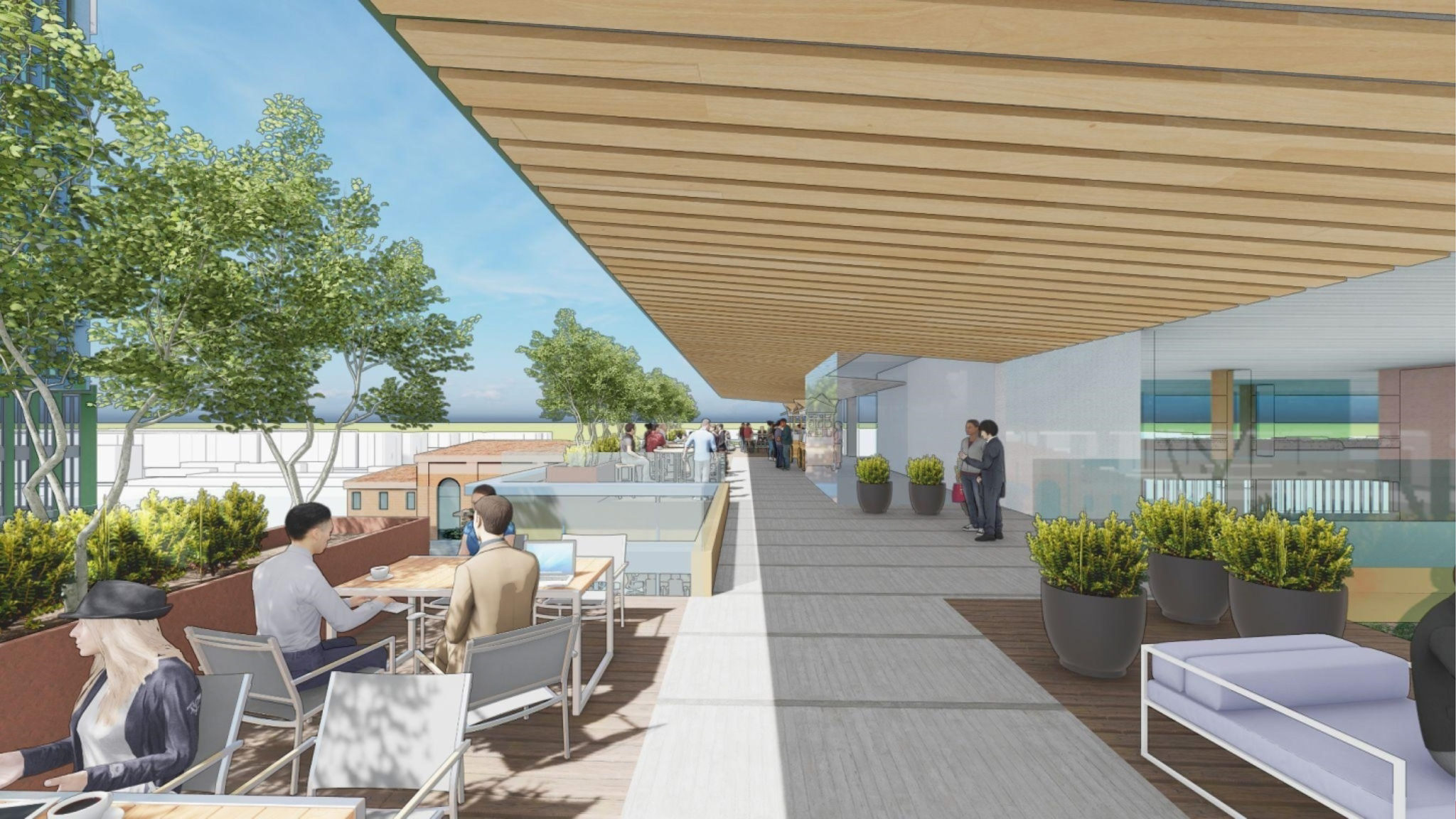 Public Terrace. Rendering Credit: Caltrain/Perkins+Will