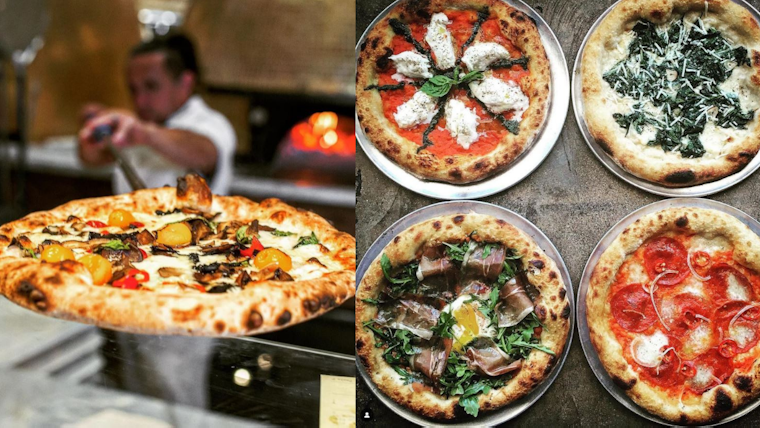 Published on April 01, 2022
There's an awful lot of confidence coming from the creators of a new pizza joint that is slated to open at the end of summer in Berkeley. Even the name of it, Three.One Four… A Swanky Pizza Lounge, screams boldness. The new pizzeria will be taking over the space at 1329 Gilman Street where Lalime's Restaurant operated for 35-years. The owners, Brandon Wilson and Josh Sizemore, are promising an experience that goes well beyond just pizza.
Wilson, a Temescal resident with loads of hospitality and dining experience around the country, told Berkleyside that the pizza at Three.One Four…A Swanky Pizza Lounge will be "hands down, the best pizza in the Bay, and probably the top five in the U.S." One reason behind the confidence is the Italian pizza chef Wilson and Sizemore have recruited. Mario Vollera is the mastermind behind the pizza at Venice Beach hotspot South End, which is regularly awarded for its pizza excellence.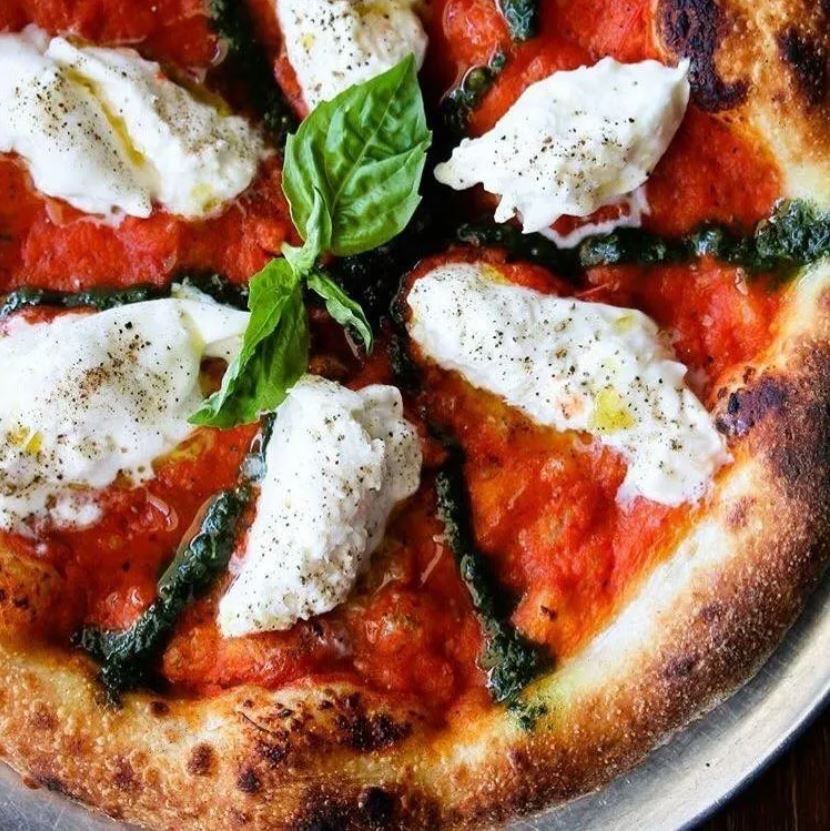 Photo Credit: three.onefour_pizzeria/Instagram
However, the offerings at the new Berkeley spot will have more of a New York-style flavor. According to Berkeleyside, the pies at Three.One Four…A Swanky Pizza Lounge will have "a crust that's a mix of Lucali, a legendary Brooklyn restaurant known for its thin and chewy crust, and John's of Bleeker, a nearly 100-year-old brick oven pizza joint in Manhattan that's known for its crispy pies." The owners also plan to offer a Mediterranean pizza named after the former tenant of the space Lalime Restaurant.
As for the promised swanky atmosphere, the new pizzeria is expected to have the feel of a living room of a very expensive home but without the stuffiness. Wilson tells Berkleyside it will be a "date night destination, really really sexy, but with a captivating, subtle, unassuming feel. I want to have the friendliest staff in the Bay Area. We're bringing a totally new idea to the Bay Area, one you can't get anywhere else. Once you come in and try it, and you experience the warm, generous hospitality, you'll get it."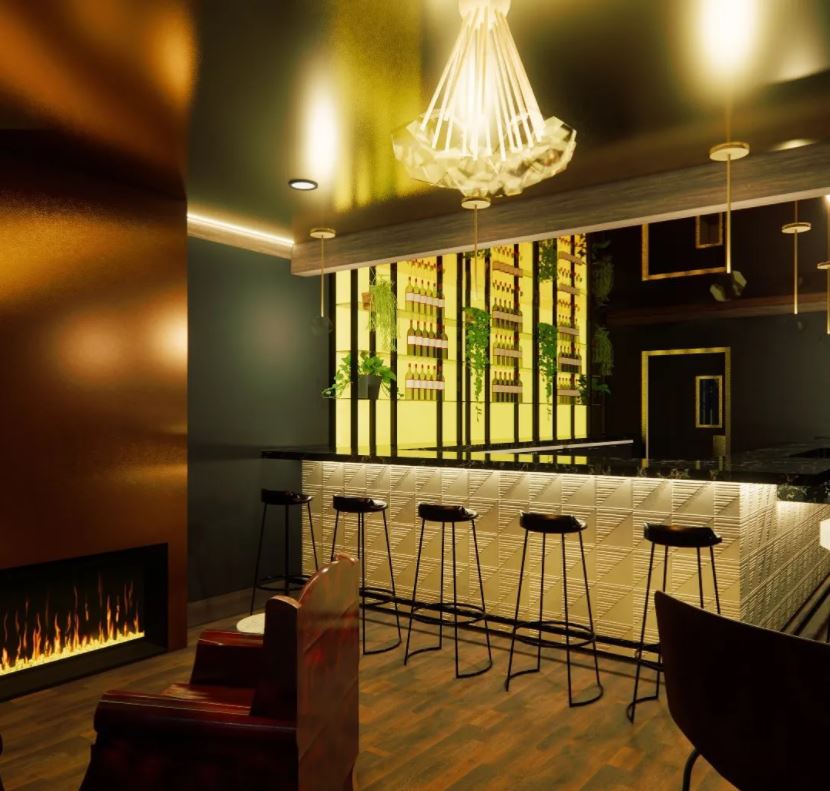 Rendering Credit: three.onefour_pizzeria/Instagram
The entrance of Three.One Four…A Swanky Pizza Lounge is also expected to be unique and meant to attract passersby. It will apparently be wide open and have the effect that the restaurant is spilling out onto the sidewalk. The owners are hoping to open the pizzeria in September barring any major setbacks.