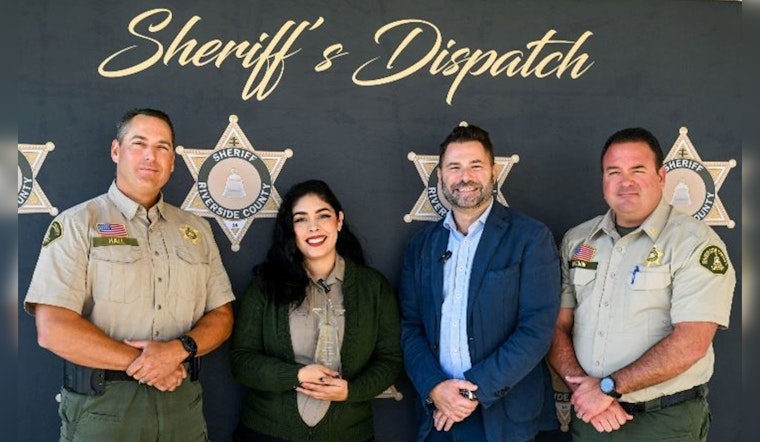 Published on October 18, 2023
Yesterday, Riverside County Sheriff's Office awarded the RapidDeploy "Superstar" award to Communications II Officer Meghan Gonzalez. This honor lauds her use of text-from-911 feature within Radius Mapping, a tool aiding in public safety and law enforcement, to locate a kidnapping victim. The award is a rare recognition, only the second of its kind, as highlighted by the Riverside County Sheriff's Office, for individuals excelling in the use of RapidDeploy technology to enhance emergency response in their community.
Since the beginning of 2021, the Riverside County Sheriff's Office utilizes RapidDeploy's Radius Mapping. This innovative tool permits dispatchers, as the Sheriff's release noted, to locate callers more accurately and communicate via text messaging and live video. It proved essential on May 2, when Officer Gonzalez received a non-responsiveness 911 call.
Gonzalez, striving to acquire information, made use of the text-from-911 feature to check if the caller was in an emergency situation. Upon receiving affirmative, she took swift action by sending priority request for deputy response using the GPS coordinates obtained from the initial call. Gonzalez also continued gathering critical intel through real-time two-way text messaging, explains the Riverside County Sheriff's Office report.
The victim, who was beaten and kidnapped, revealed their situation via text (0-911). Worthy details, including a description of the vehicle and the suspect's identity, were shared, enabling Officer Gonzalez to coordinate with deputies. The timely intervention led to the victim's rescue and the suspect's apprehension, the Riverside County Sheriff's Office website reported.