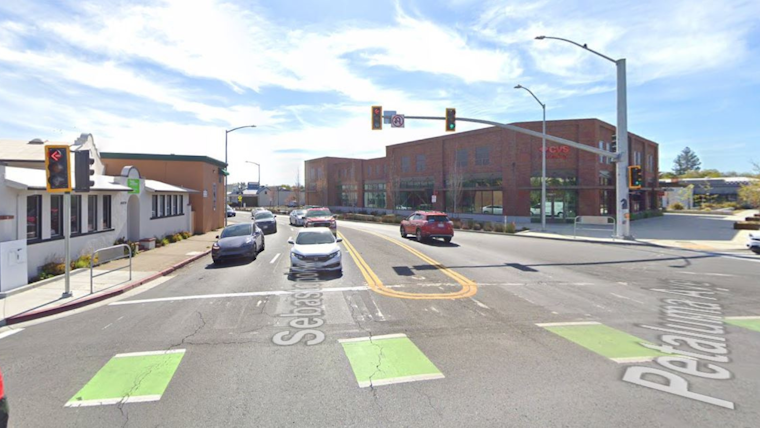 Published on November 13, 2023
Yesterday, a high-speed chase ensued as officers pursued a stolen vehicle from Santa Rosa to Sebastopol. In accordance with statements made on the Sebastopol Police Department's Facebook post, Santa Rosa Police requested backup in their efforts to intercept a suspect who was escaping towards downtown Sebastopol via Highway 12 in a stolen vehicle. The event escalated when the suspect was involved in a collision with two vehicles before abandoning the stolen car to escape on foot.
Though cases of this nature are not unusual, the cooperation between the Sebastopol Police Department (SPD) and Santa Rosa Police Department (SRPD) to establish a perimeter stands as a noteworthy demonstration of the collaboration between law enforcement agencies. The Henry-1 helicopter of the Sonoma Sheriff's Office helped track the suspect and aid in the pursuit. Shortly thereafter, SRPD officers apprehended the suspect in the downtown area without further incident.
This incident extends beyond merely a stolen vehicle and a high-speed chase. It turns out that the suspect was also on parole, with an outstanding felony warrant to his name. Despite the suspect's history and the nature of the current offenses, neither the hit-and-run accidents nor the police chase resulted in any injuries.