We reported at the end of January that Oakland's popular Burmese restaurant, Grocery Cafe, was set to expand to the Tenderloin. Wasting no time at all, the pan-Asian eatery is now open at 393 Eddy (at Leavenworth), under the name Tender Loving Food.
The sign above the front door may still say "Pebas Chicken," but inside, you'll now find a room full of hungry neighbors waiting for entrees like Burmese chicken masala, tea leaf salad, a deluxe veggie combo, and more. Everything is priced at $9 or under.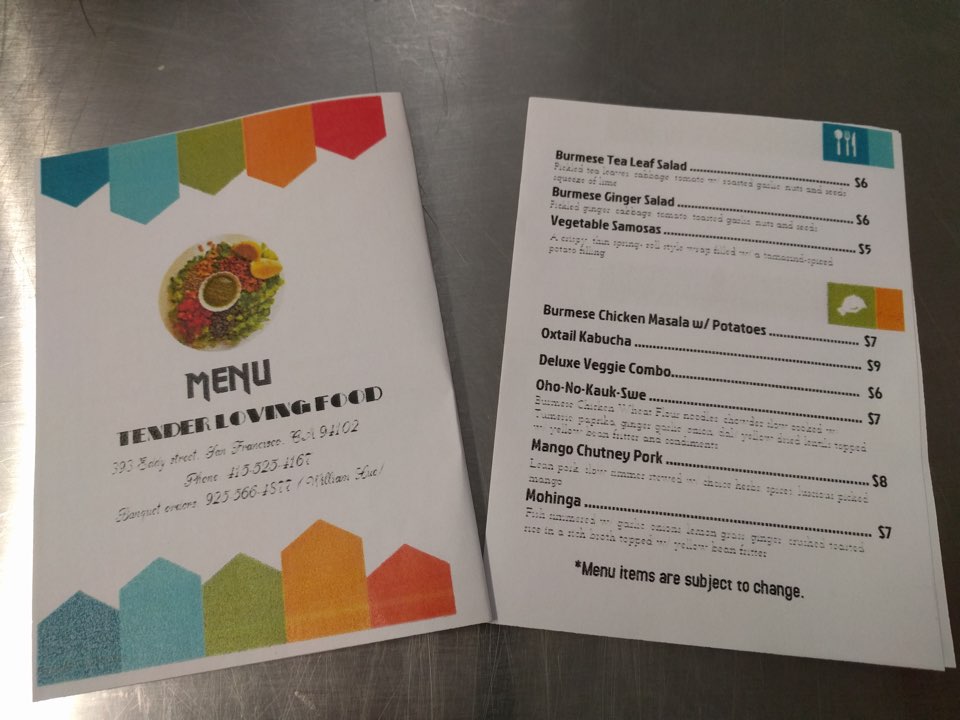 With the lunch rush already in full swing this afternoon, owner William Lue and a cook were busily preparing take-out boxes in the kitchen, while Anh Nguyen from the Tenderloin Economic Development Project lent a hand out front, welcoming folks in and taking orders.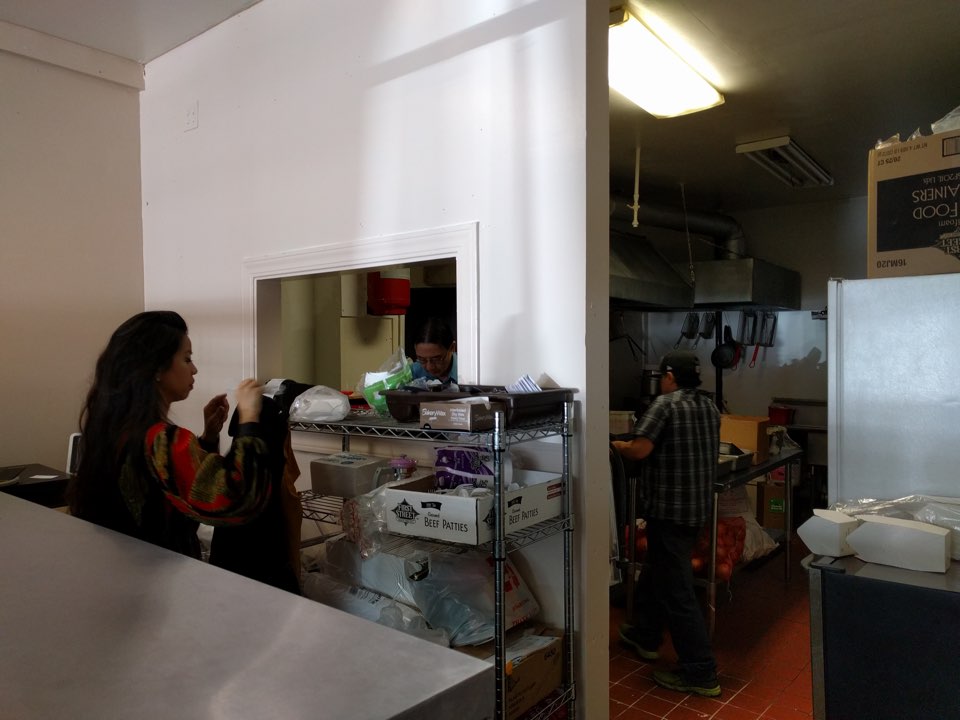 The menu for today's soft opening is online here. The best way to keep up with the new eatery as its hours, take-out menu and catering options evolve is to follow the Tender Loving Food Facebook page.