The average Oaklander living in a one-bedroom apartment paid $2,366 in rent last month, according to RentJungle. Given the city's affordable-housing crunch, they can expect to pay even more next year.
With space at a premium, city planners decided in 2014 to let developers build microhousing, apartments consisting of a few hundred square feet with minimal amenities. The Nook on Valdez, located at 2425 Valdez St., is the first such complex to have opened.
Median household income for The Nook's neighbors is $32,358 per year, but new units start at $1,550 per month. As a result, new residents are almost exclusively younger and more affluent, which has some asking whether tiny living begets gentrification.
David Allen of Trestle Development, which is in charge of The Nook, told Hoodline that his interest in microhousing, or "co-living," as he prefers to call it, came from his previous job.
"I worked in affordable housing for a long time and I think that microhousing is a way we can deliver affordably-priced housing to cool urban neighborhoods and do it in a way that is efficient," said Allen.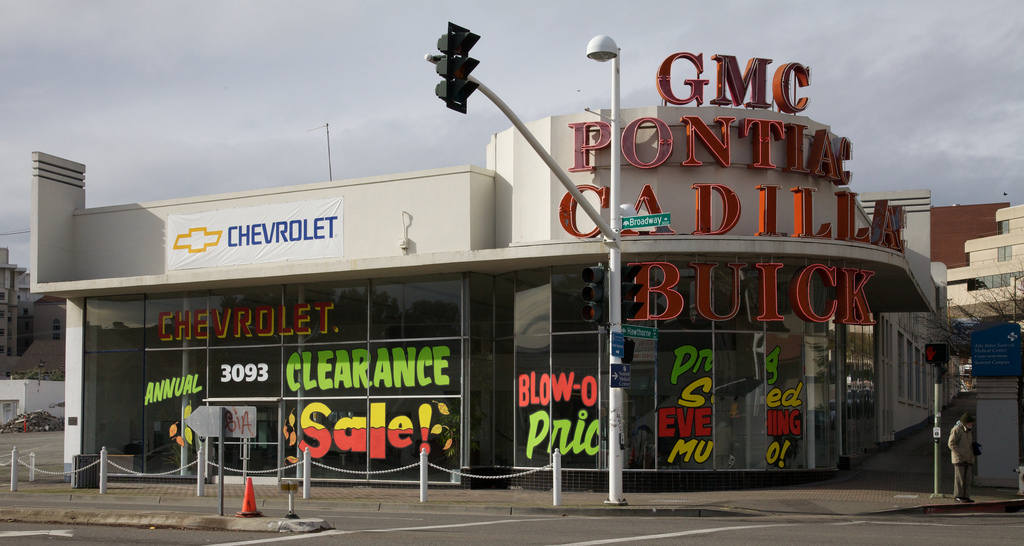 When the city council voted unanimously to pass the 2014 Broadway-Valdez plan in 2014, turning a row of aging car dealerships into a nice place to live was exactly what they had in mind. Once a corridor of parking lots, it's now home to a new wave of development.
The district plan was intended to create "a new forward-looking vision and planning framework that positions the area for growth and revitalization," according to the city's report. New microhousing was intended "for single individuals, couples, empty nesters and seniors and people working nearby," but these domiciles were described as "affordable housing."
Units at The Nook start at about 200 square feet. Each room on the first four floors has its own bed, foldable table, kitchenette, closet and a full-sized bathroom, starting at $1,550 per month.
Rooms on the fifth floor are priced at $1,700-$1,800 with all of the amenities mentioned, along with a second-floor storage room and city views, according to Allen. Each floor has a communal kitchen with cooking appliances and a dining table, as well as a laundry room on the first floor.
Allen said he expects negative feedback from some in the community, but still believes that developments like The Nook can help solve Oakland's housing issues.
"Subsidized affordable housing takes a really long time to get built and it's a political process," he said, "so we're not going to be able to solve it just from that end alone." From an affordability standpoint, "it's good to have different types of housing available for people who want that type of housing," he added.
Gloria Bruce, executive director for East Bay Housing Organizations (EBHO), echoed similar sentiments, but also said The Nook's rents aren't affordable for many neighborhood residents. EBHO works with Oakland residents -- most specifically, senior citizens -- to ensure that their needs are met.
"People who have lived in Oakland for a long time desire for more investment and amenities, especially in the Broadway-Valdez area, so a lot of senior citizens are very happy to see that," Bruce said. "But I've talked to one of the senior residents of the Broadway-Valdez area and she said that's not for me."
Allen acknowledged that The Nook's concept isn't for everyone, noting that most tenants are single millennials. He said he's aware that the development will continue to face scrutiny as other microhousing units and apartment complexes start popping up along the Broadway corridor.
There are currently two other apartment units in the works across from The Nook, and several more just down the street.
"I think in a lot of ways it'll be cleaned up and nice for the people who move here and people will be able to enjoy all these amenities," Allen said. "[But] in other respects, it means a massive change for a community who's been here for a long time and on a cultural level, there will be continued tension."