Before Ari Takata-Vasquez opened clothing boutique Viscera downtown two years ago, she'd grown familiar with the area while earning her Masters in City Planning from UC Berkeley.
"I had done a project for the city of Oakland around economic development," she said. "During that time, I realized that retail is lacking."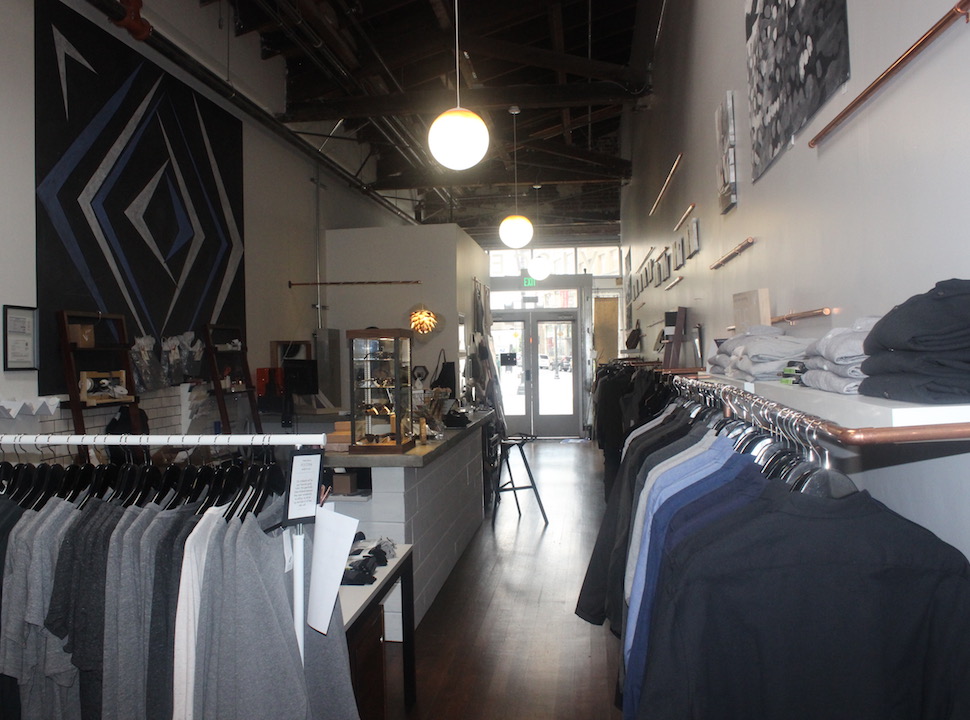 Takata-Vasquez said she was drawn to the location across the street from the Cathedral Building at Telegraph and Broadway. "If you look at a map and ask where the heart is, this would kind of be it," she said, "where all the lines are coming together."
After settling on a space that "was empty for 30 years," she opened Viscera in December 2014 with the intent of selling 3D custom-printed jewelry, soon expanding to include American-made clothing.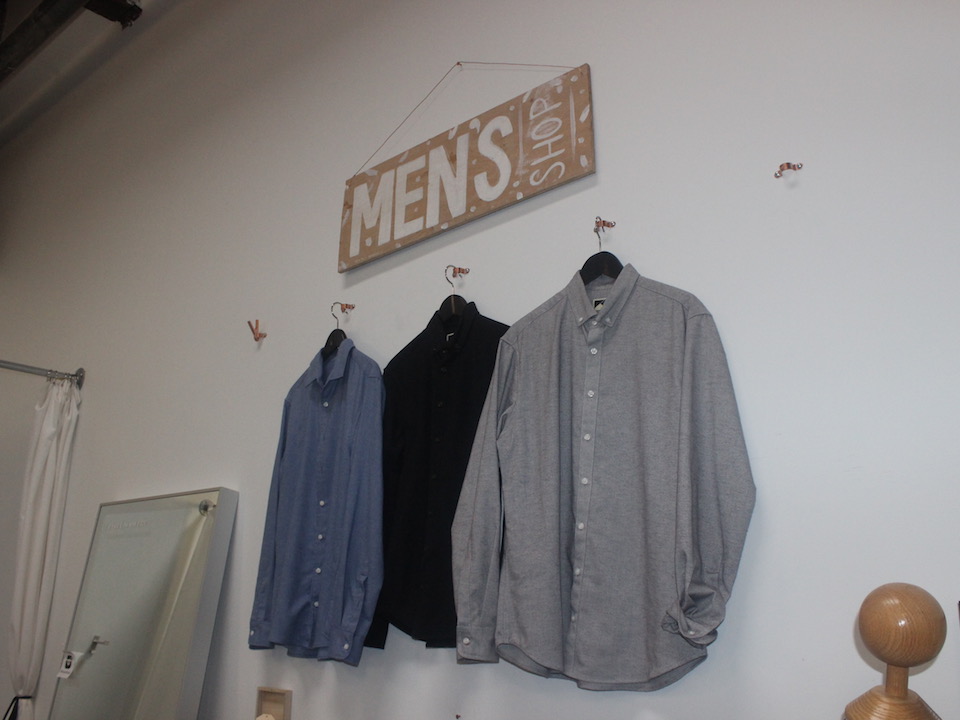 The machines used to fabricate the earrings, necklaces and other accessories on offer are only accessible to high-tech fabricators, but Takata-Vasquez said allowing customers to select their own designs and materials "democratizes" the process.
"Usually, you buy jewelry for certain sentimental reasons," she said. "It's weird that we buy something personal that's so mass-produced."
Viscera's stock in trade has is made in the USA, "just because it's easier for me to have relationships with the people who make things."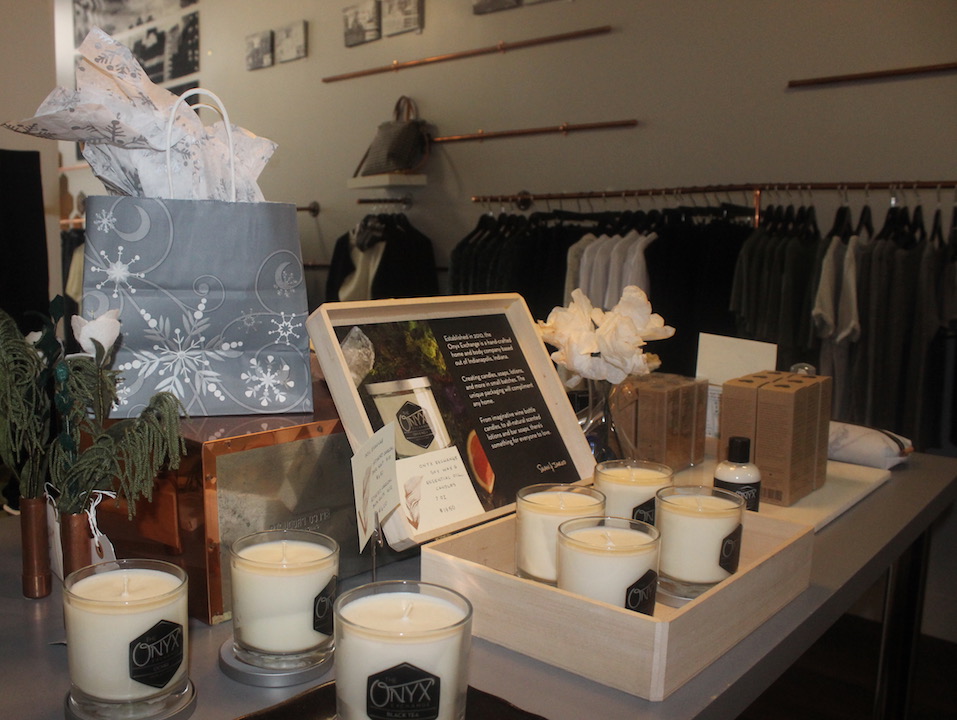 By researching vendors' supply chains, "I'm able to track back where they get stuff, and I can share that story with my customers," noted Takata-Vasquez. "That's something you'd never get in fast fashion."
The 35+ vendors represented at Viscera can't be found on shelves or racks in other Oakland boutiques, and she also makes "basics" under her own label. "That was the vision — to have American-made stuff and be able to connect the people who buy the things with the people who made them."
To celebrate Viscera's second anniversary, Takata-Vasquez is launching a print magazine that combines different skills she's acquired since opening the boutique. "We've created photos and blog content, but it needed to feel like something finished, so we put it in a magazine," she said.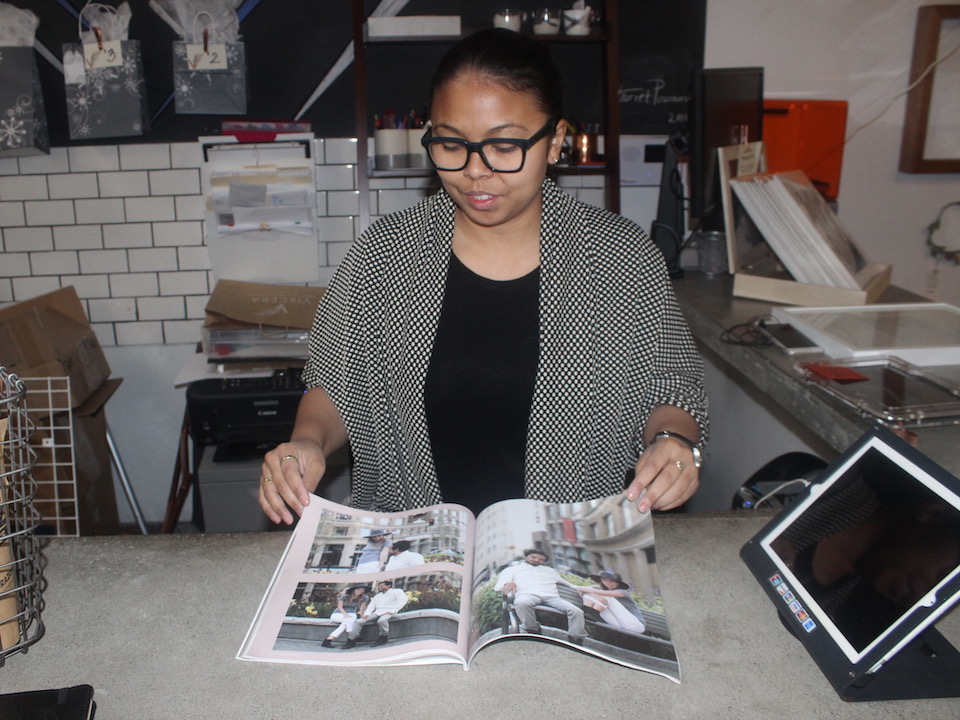 Although the magazine spotlights Viscera products, "Oakland is very much the central part of it," she explained. Art-directed by a staffer, the inaugural edition includes photos of customers modeling her apparel, part of Takata-Vasquez' #everydayreal campaign that promotes authenticity.
"My vision from the get-go was to learn how to be a business owner and do all the visual pieces," she said, noting that all of her store's photography, merchandising and space design was done in-house. Eventually, she plans to open an agency that offers these creative services for entrepreneurs.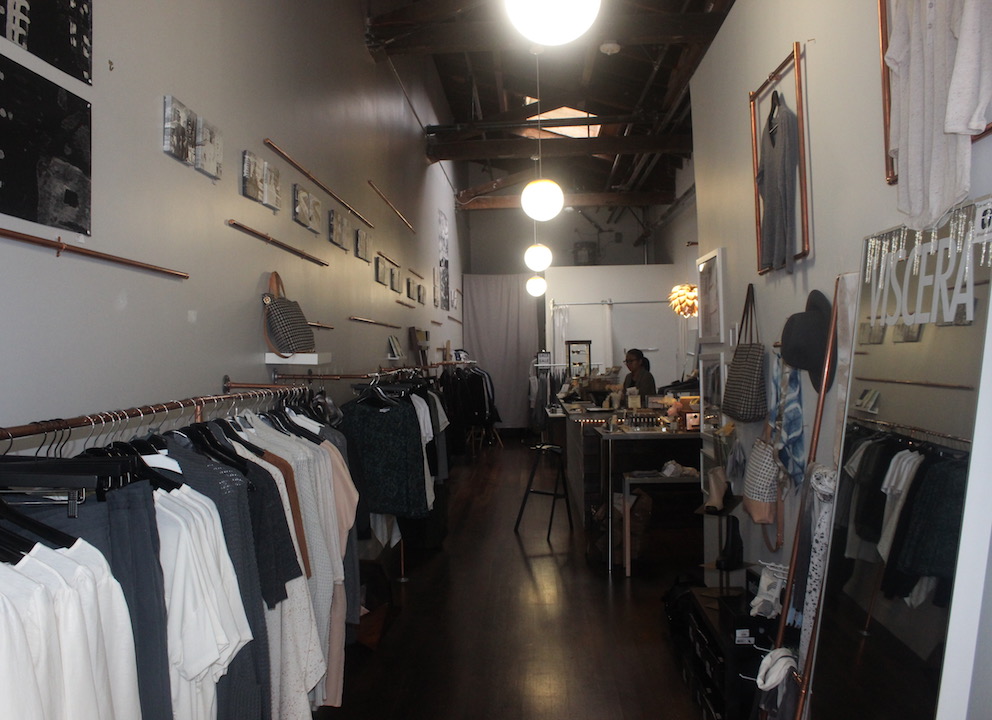 Although she's strayed far from her initial career path, Takata-Vasquez said the last two years as a small business owner have opened her eyes. "I realized that it's not just clothes," she said. "There's a bigger impact to everything that you buy."
Viscera (1542 Broadway) is open from 11am to 7pm on weekdays and from 12 to 6pm on weekends.