More than a hundred years ago, municipalities across the country were like imperialistic colonial powers gobbling up land as fast as they could.
The Bay Area was no different.
Here's the story of when San Francisco attempted to annex its East Bay neighbors in 1912, and failed (obviously).  
San Francisco Was Built In The Wrong Place
In all actuality, Oakland is where San Francisco should be. At least that's what Gray Brechin, a historical geographer and a visiting scholar at UC Berkeley, says.
Brechin told us that once the railroad was completed in 1869, San Francisco should have relocated eastward.
"Oakland is easier to get to," Brechin said. "The weather is better, it's flatter, and there is room to grow—plus, it has a great deep-water harbor." (Update: Brechin clarifies that "I don't believe the Oakland Estuary was deep enough for ocean-going ships until the Army Corps of Engineers dredged it, and that was probably in the early 20th century when Alameda was cut off from the mainland partly to encourage tidal flushing action." However, "Oakland had large rail yards along the waterfront which made it a logical point of transshipment and gave it access to the south, east, and north which SF did not have — it only had the Belt Line Railway and access to the south. I also suspect that Oakland's harbor was deeper before hydraulic mining debris shoaled so much of the Bay. One of the reasons hydraulic mining was stopped in 1884 was that ocean-going naval vessels could no longer get to Mare Island, and I'll bet the same was happening to other ports around the Bay and in the Delta.")
But in the later decades of the 19th century, San Francisco had already established itself as the most powerful city in California, negating any desire to shift the seat of influence eastward, even if only by some 11 odd miles.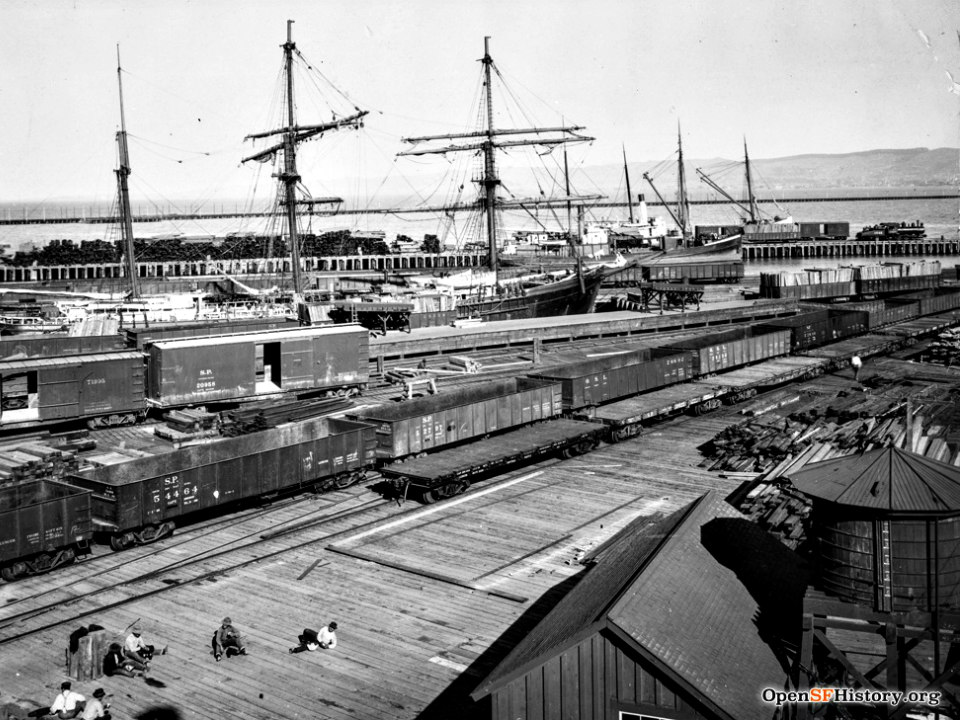 As it was, San Francisco cared less about Oakland, and more about New York City.
"There's always been this rivalry between New York and San Francisco that New Yorkers are completely unaware of," laughed Brechin. "Early San Franciscans believed that it was their city's destiny to become greater than New York."
When Manhattan annexed Brooklyn in 1898 and New York became a city of five boroughs, municipalities like San Francisco took notice.
"Greater New York City instantly became the second largest city in the world," Brechin said, "and a real powerhouse."
The bar was raised for San Francisco.
No Land To Grab
But just because San Francisco wanted to emulate its East Coast metro muse didn't mean that a land grab was going to happen overnight.
"Many larger cities got bigger by gobbling up the villages around them," Brechin said, "but San Francisco has always been confined by the peninsula."
Without geographic limitations, Oakland was able to absorb many of its tinier neighbors, and by 1909 had annexed nearly a dozen East Bay cities, including Claremont, Fruitvale, and Temescal. By 1910, Los Angeles had successfully annexed Hollywood, San Pedro and Wilmington.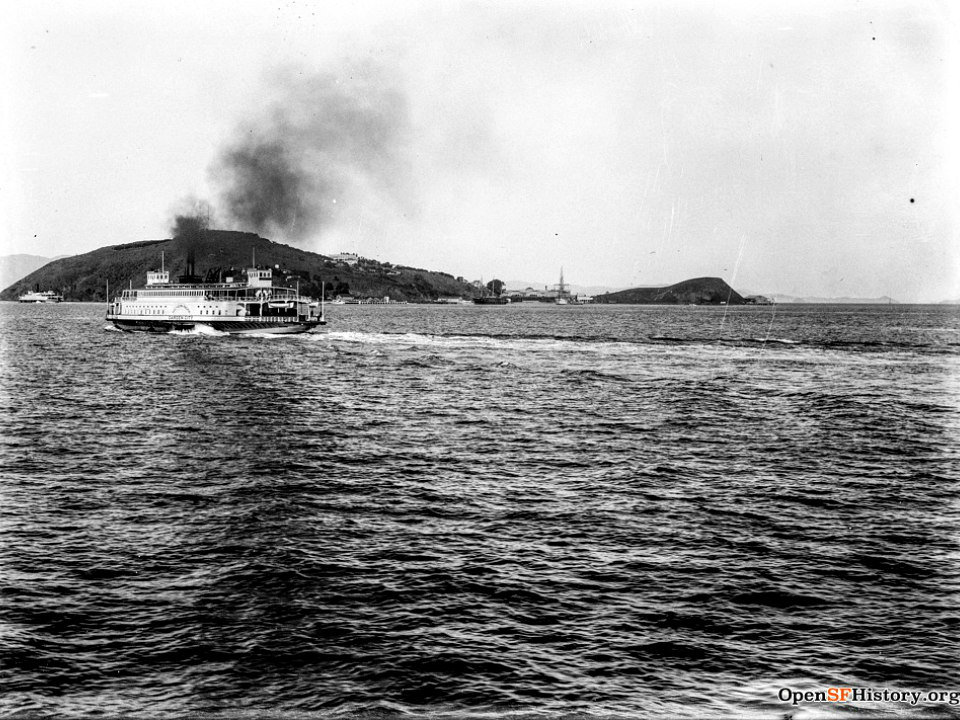 "When you look at the history of San Francisco," said Evelyn Rose, a Glen Park resident and local historian, "the only thing people thought they could do was to expand east. Most of the western and northern edges of city were deep in sand dunes, and the south was a no man's land."
Because San Mateo had already split from San Francisco, and because there was almost nothing in Marin at that time, San Francisco was left to ogle its East Bay neighbors.
And so, a plan was hatched to annex every municipality, more or less, within a 20 mile radius of San Francisco.
The 1906 Earthquake Shakes Things Up
The Greater San Francisco Movement gained momentum following the great earthquake and fire of 1906.
Roughly 225,000 people were displaced, 3,000 were killed, and damage estimates soar as high as half a billion dollars. Following the fire, Alameda County's population practically doubled overnight.
Almost immediately after the disaster, the Greater San Francisco Association, under the direction of the city's Chamber of Commerce, began to organize for a borough-esque Bay Area mega-city, which would include San Francisco, Colma, South San Francisco, Sausalito, Mill Valley, San Rafael, and East Bay cities spanning from Richmond to San Leandro.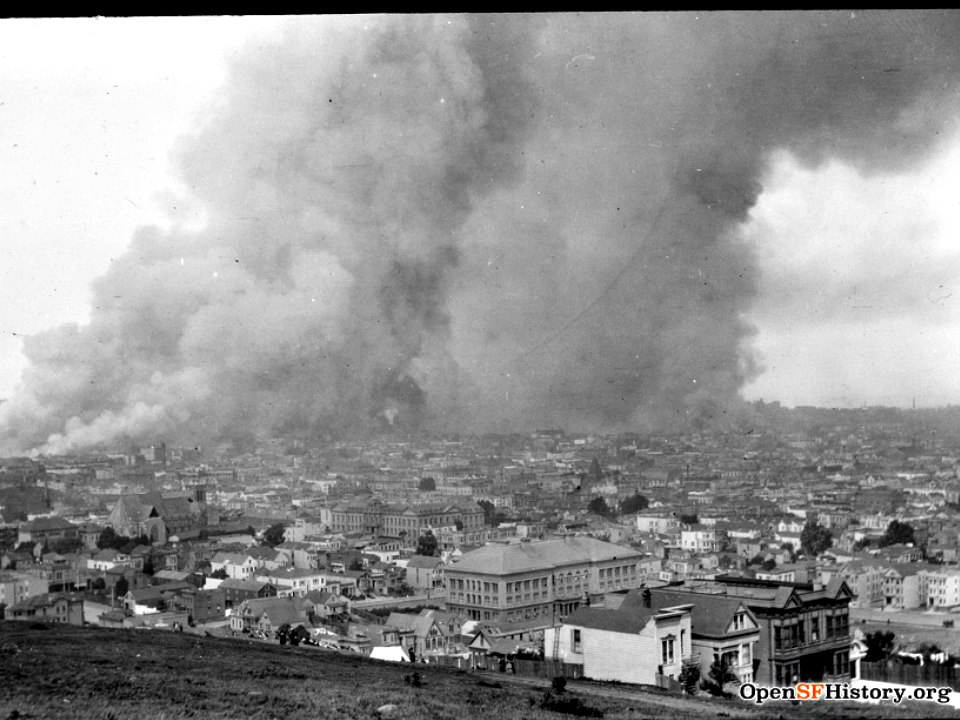 Proponents of the Bay Area's political unification believed that a larger San Francisco metropolis was essential to maintaining economic supremacy in California, as Los Angeles was quickly stealing more and more of the West Coast limelight.
More so, proponents of a Greater San Francisco believed that a unified metropolis would help connect the bay: literally.
The 1910 census found that 150,174 people lived in Oakland and 416,912 people lived in San Francisco, and supporters of a Greater San Francisco felt that the region's growth necessitated better coordination when it came to things like ferries, roads, and bridges—and water.
Especially water.
In fact, an underlying current of the Greater San Francisco Movement was the city's pricey plan to divert water from Yosemite's Hetch Hetchy Valley to San Francisco faucets.
A Pricey Water Deal

By the early 20th century, Bay Area cities were struggling to get enough potable water to support their burgeoning populations.
"Of course, San Francisco's leaders chose the most expensive possible source of water," Brechin said. "The water could have come from the American or the Stanislaus rivers, but San Francisco wanted to bring it from Hetch Hetchy because many wealthy people owned land along the peninsula, and they wanted the pipeline to serve those areas too."
The project to channel water from Hetch Hetchy San Francisco was expected to cost $40 million. Many years later, when the project was all said and done, it took seven bond measures and over $125 million to complete.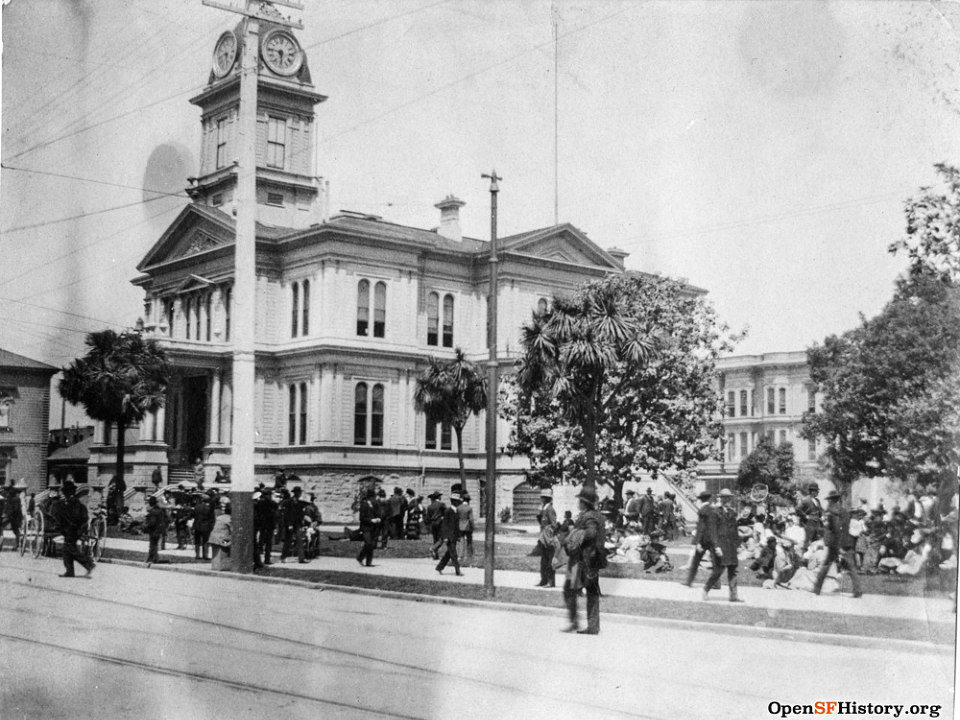 "San Francisco was looking for partners in order to make the cost of this massive construction project doable," Rose said. "The city by itself couldn't do it."
With the Hetch Hetchy price tag in mind, proponents of a Greater San Francisco viewed a unified Bay Area (made up of more tax-paying citizens) as a favorable way to foot the bill, and as Mel Scott wrote in his book, The San Francisco Bay Area: A Metropolis in Perspective, "the movement for a metropolitan water district ... became identified with the political consolidation movement."
Oakland: Hella Opposed

To make a unified Bay Area constitutional, California voters would have to vote to amend the state's constitution—the Wolfe Amendment.
However, outside of San Francisco, there wasn't much support for the legislation, and Oakland did its best to drum up support for a "no vote" across California.
Oakland's Chamber of Commerce reportedly viewed the movement as "a bare-faced attempt to reduce Oakland to the status of a borough of imperialistic San Francisco," writes Scott, and The Pasadena Star said that such an annexation would "...drag [Oakland] into the mire of San Francisco politics and despoil it of its individuality."
In the general election of November 1912, the amendment failed to get the requisite two-thirds majority vote (had it passed, it would have then gone to the individual Bay Area municipalities in an annexation referendum vote).
Even though the movement flopped, the sentiments didn't necessarily disappear.
The efforts to consolidate the Bay Area under one municipality highlighted the need for more robust regional connectivity, which paved the way for later intrastate highway projects, increased ferry service, improved rail lines, and trans-bay bridges.
"The desire for more land in San Francisco has always been there," Rose said, "from the Gold Rush to now ... 49 square miles just isn't enough and never will be."