After years of vending at farmers markets and pop-ups, Reem's, an Arab street-corner bakery, held a party last Friday to celebrate its first brick-and-mortar location at Fruitvale Plaza. 
"I always dreamt of having an anchor establishment that would be a home and routine in people's daily lives," founder Reem Assil said via email. "Fruitvale Plaza is a commuter hub, so it's perfect for building that loyal following whose lives we could get to be a part of every day."
Assil has been an active voice in the community for years, advocating for social justice. Before she was raising dough, she was raising consciousness.
"Fruitvale is the gateway to East Oakland, one of the last places that hasn't been all snatched up by developers, a place that is densely diverse with families and young people," she said.
"That is the kind of community I want to be in and there is an opportunity to lay roots in the place and start a counter trend of responsible businesses that are part of the community."
Assil grew up in an Arab family in a suburb of Boston with a Palestinian mother and a Syrian father. During a trip to Syria and Lebanon in 2010, she decided to leave her work as an Oakland community organizer and make bread full time. Assil signed up for classes with La Cocina, the San Francisco bakery and business incubator.

"Working with La Cocina... we learned a lot of how to bootstrap the business, invest in it more, and work hard (and play hard)," said Assil. "All of this helped me be at the place I'm in now."

Asill also worked with the worker-owned cooperative Arizmendi, where she introduced Arab and Middle Eastern flavors to the daily menus and began serving man'oushe (pronounced man-OO-shuh) a Lebanese flatbread, at the Mission and Ferry Plaza farmers markets.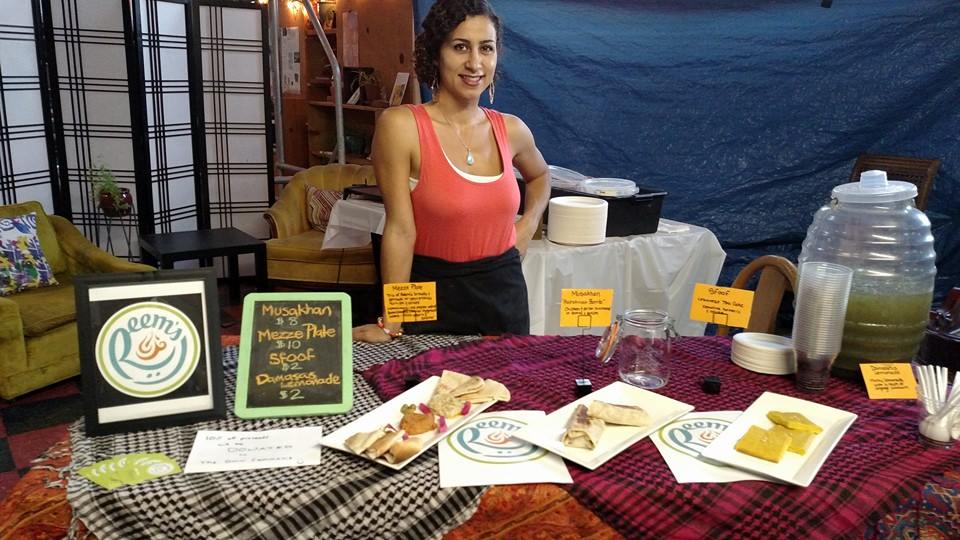 Reem's can fit 40 to 50 customers inside and up to 30 in its outdoor patio. The restaurant has a staff of ten, including one from Beyond Emancipation, an Alameda County job placement service for current and former foster youth.
"Our food really merges traditional Arab street food with the bounty of California ingredients for a completely fresh and flavorful product," said Assil.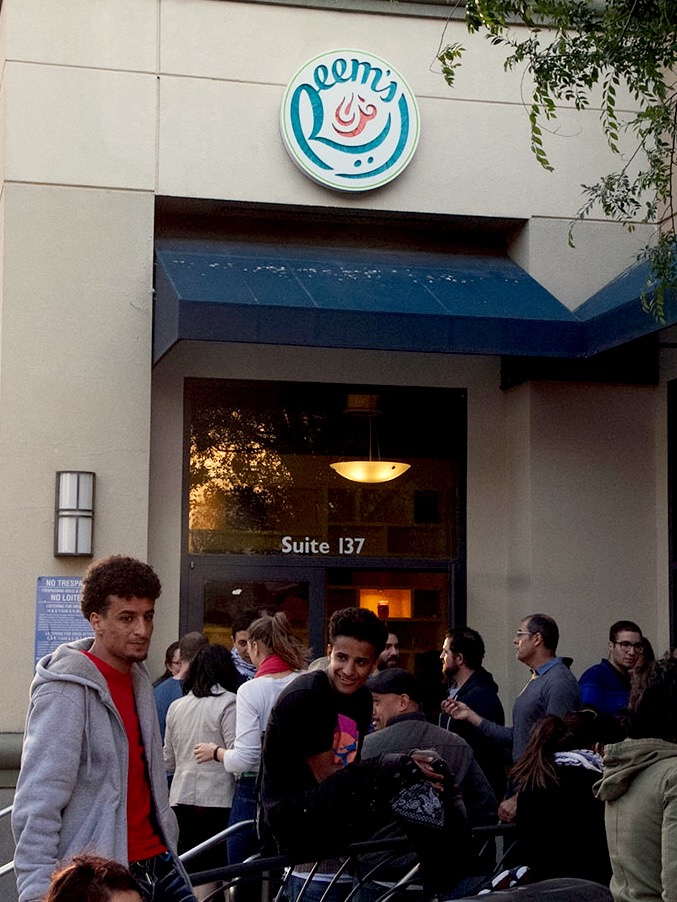 Man'oushe is the star of Reem's menu; baked to order on a hot griddle, these 10-inch flatbreads are topped with seasonal ingredients like roasted root vegetables, cured beef sausage or roasted chicken.
Drink options include Damascus lemonade (infused with mint and orange blossom) and sabaho (freshly squeezed OJ with turmeric and ginger).

"When you walk into the space, you know that you are in a space that is welcoming from the paintings to the person that greets you at the front of the door," she said.
Reem's (3301 East 12th St., Suite 133.) is open Tuesday to Thursday 7am to 3pm and from 9am to 3pm on Friday and Saturday.