Roses' Taproom (4930 Telegraph Ave.) opens its doors and draft lines tomorrow evening at 6pm. Owners Luke Janson and Hillary Huffard plan to welcome the community with a cash-only event featuring fresh brews, snacks, and T-shirts for purchase.
Saturday is the culmination of three years of work for the married couple, who met as art students at Cooper Union in New York City.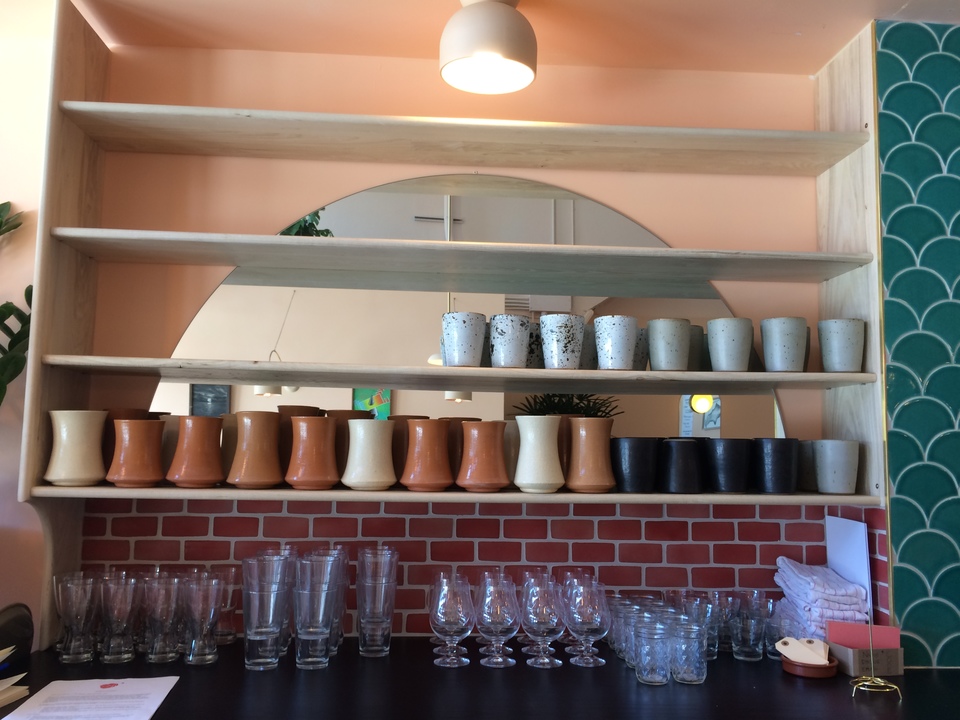 Janson, a woodworker, has managed renovations for area boutiques like Homestead Apothecary and Crimson Horticultural Rarities, while Huffard has worked with front-of-house teams at Barlata, Duende, and Penrose. 

By combining their experience with passions for gardening and home brewing, the couple said they hope to create a human-scale brewery. 

"I can still hug all my brewing vessels," said Janson.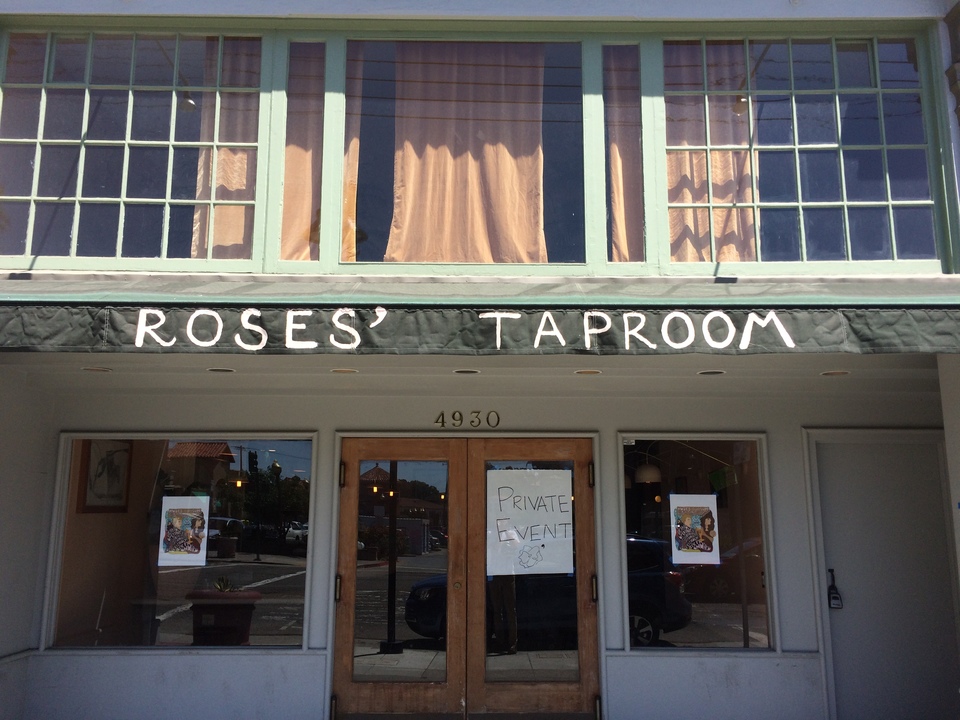 Taproom visitors can follow the entire brewing process from conical fermenters to a glass door-enclosed cold room, and finally, the taps behind the bar. 
Janson said they're offering inaugural customers a crisp California blonde, an English-style porter with toasted coconut (served with lime), and a tropical-tasting American pale ale. 

By the fourt of July, the couple hopes to have their fourth beer, a US saison that they'll sell in growlers.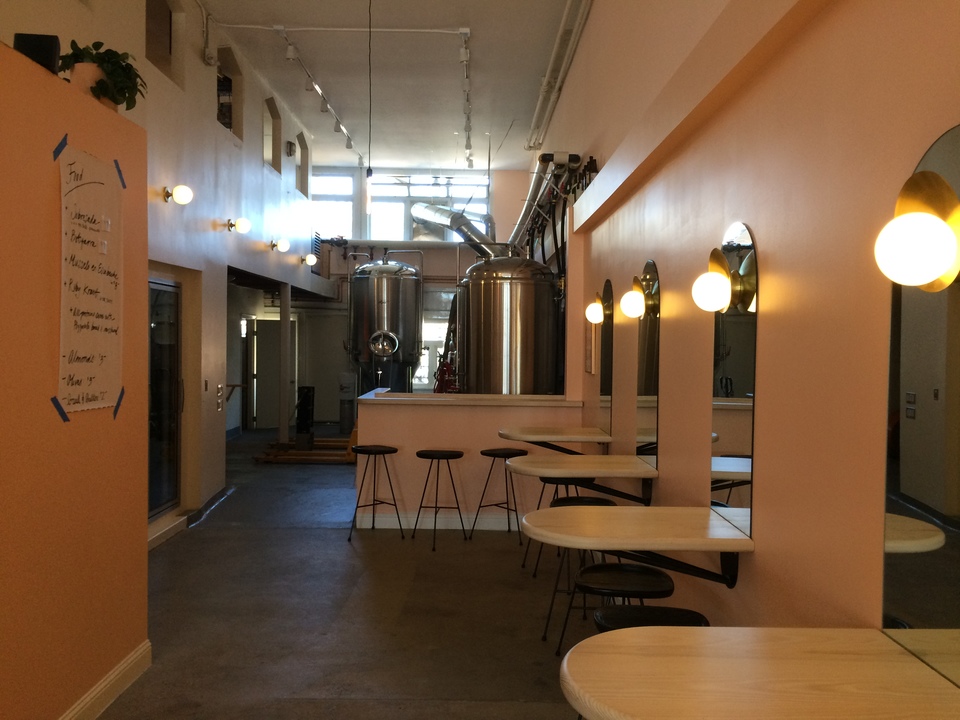 Ninety percent of Roses' product will be sold and consumed in-house, with the remainder going out to nearby restaurants and collaborators, like Duende and Pizzaiolo, which will supply the taproom with cured meats and bread, respectively. 
Rose's, Jansen said, is "the space we wanted to drink in, because we didn't think it existed yet."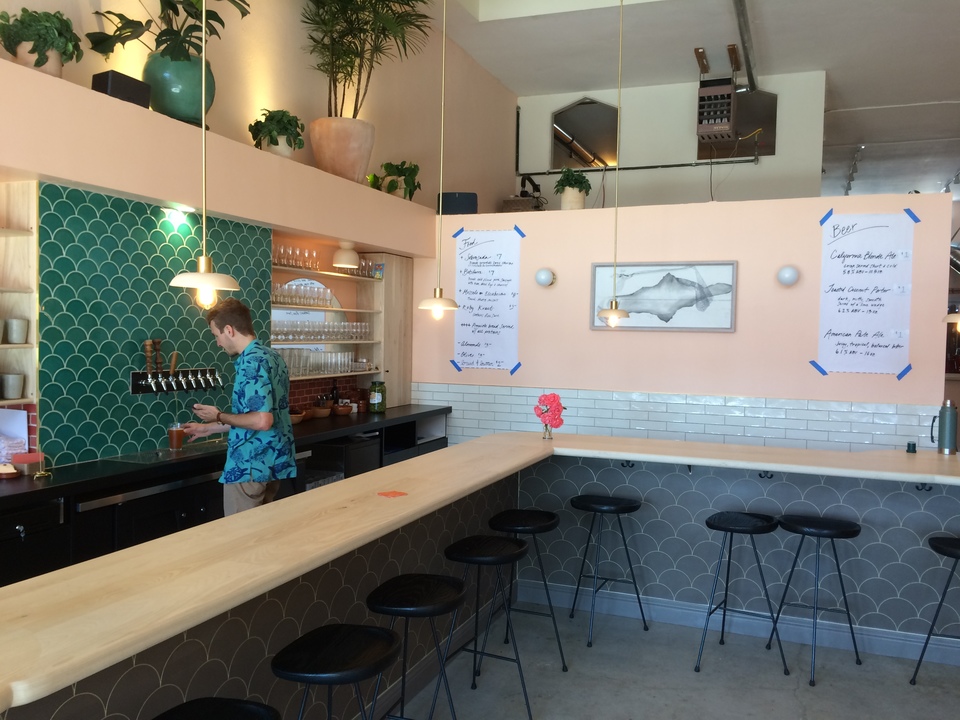 Roses' will also offer memberships. For $30 a month, subscribers receive a personal drinking mug thrown by one of three local ceramicists. Large beers (13oz plus) are discounted two dollars; small beers, one dollar. 

"You pick your own mug," Jansen said, "and it lives on the shelf at Roses'."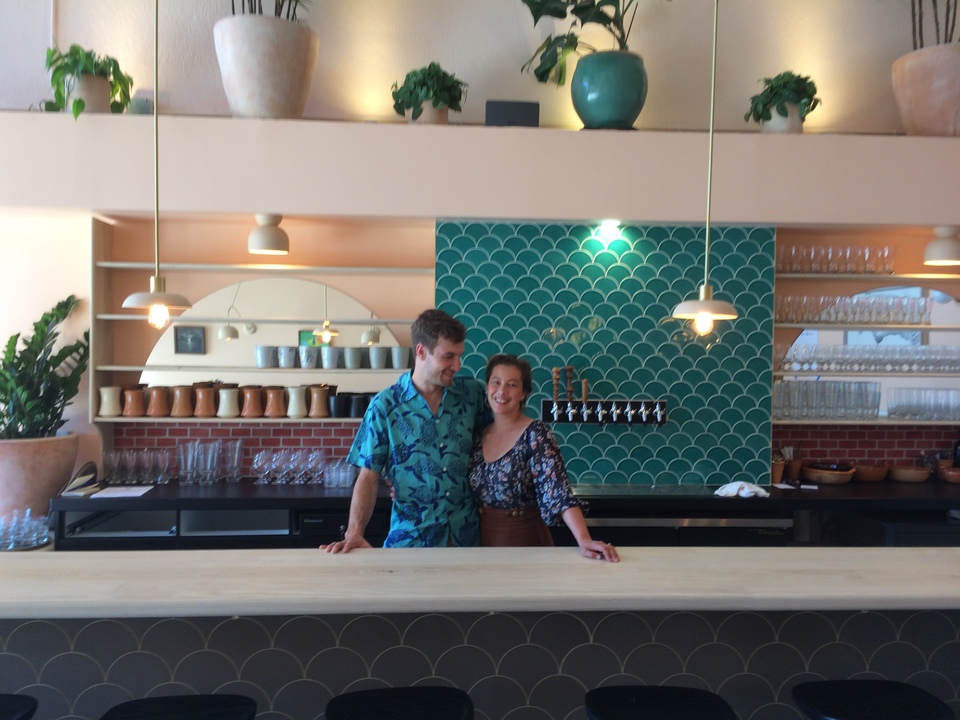 With enough participation, maybe the space will undergo the sort of transformation that has inspired Janson and Huffard in other pursuits.
"For us," Janson said, "brewing and gardening similarly have this great intersection between art and science, where you set your garden or beer up for the best success you possibly can, and you let it work its magic."

Roses' (4930 Telegraph Ave.) opens at 6pm tomorrow for a cash-only opening event. Regular hours will be 1 to 9pm Monday through Thursday, and 11am to 10pm Friday through Sunday.