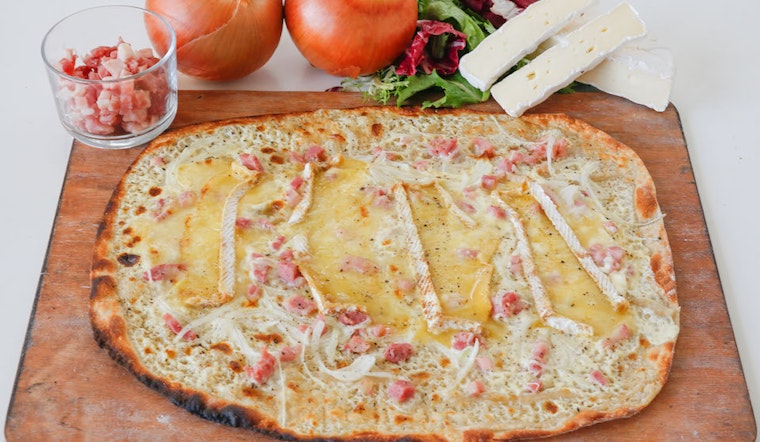 Published on June 26, 2017
Operating out of food incubator Forage Kitchen, Anne and Jean-Luc Besset are serving Oakland tartes flambées, savory flatbread with cream, onions, and bacon baked in a wood-fired oven.
La Flamme is open three evenings each week at Forage, but because its wood-fired oven is on a trailer, the Bessets do pop-ups at Gilman and Temescal breweries, with plans to appear "in a few weeks [at] farmers markets like Montclair," Jean-Luc said.
The oven was created in France's Vosges region, then shipped to an importer in Dallas, who mounted it on the trailer, said Jean-Luc. "I brought it back from Dallas with a pickup."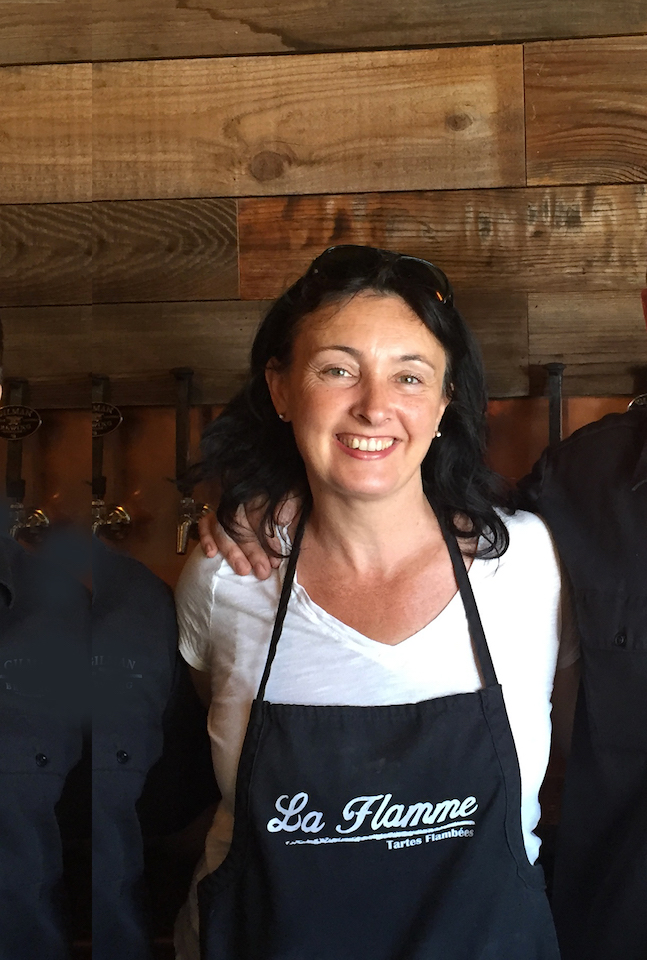 Although the couple now lives in Kensington, "we had lived in Upper Rockridge, so we already know Oakland," Jean-Luc told Hoodline.
"Forage Kitchen is a great location for us with a pretty patio and possibility to set up parties," he said, also praising its freeway proximity, which reduces delivery times.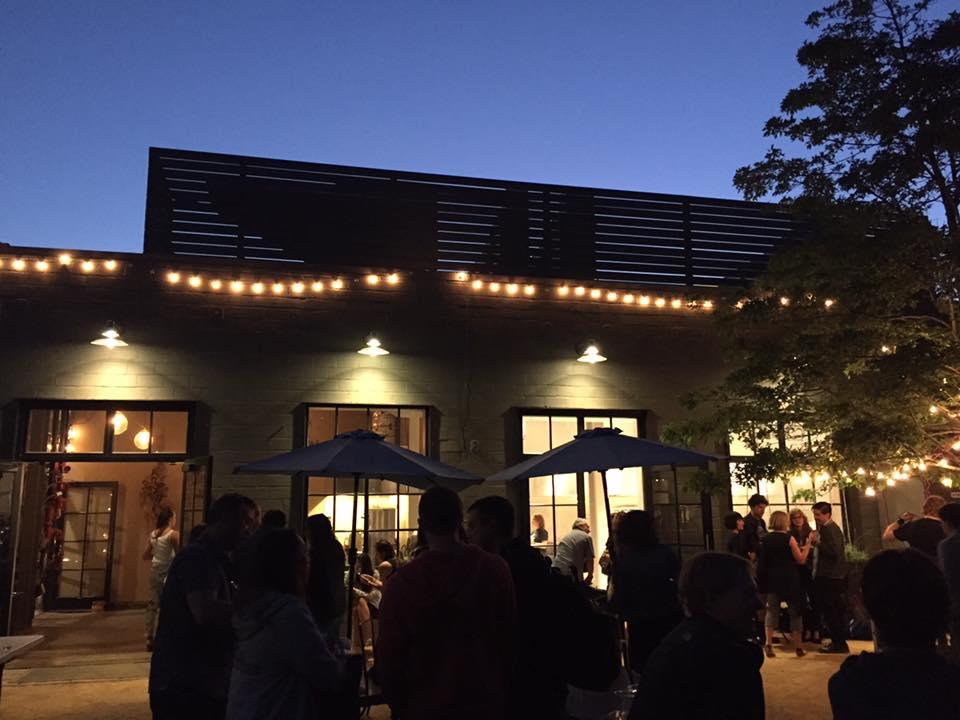 Anne, who hopes to eventually open several La Flamme locations, is from Alsace, where the tarts are known as flammekueche, a regional specialty. She's the brains behind the operation, while Jean-Luc, a tech entrepreneur, manages marketing and social media.

La Flamme serves 11 kinds of savory tarts, including vegetarian options and variations like La Forestière (bacon, onions, mushrooms) for $16 and La Californienne (grilled chicken, caramelized onions, tomatoes) for $18.
French-inspired salads are available, as are white wines from the Alsace region. In addition to catering, service is also available via Grubhub, postmates, Eat24 and UberEats.
For now, Jean-Luc says their product is "unique in the west coast."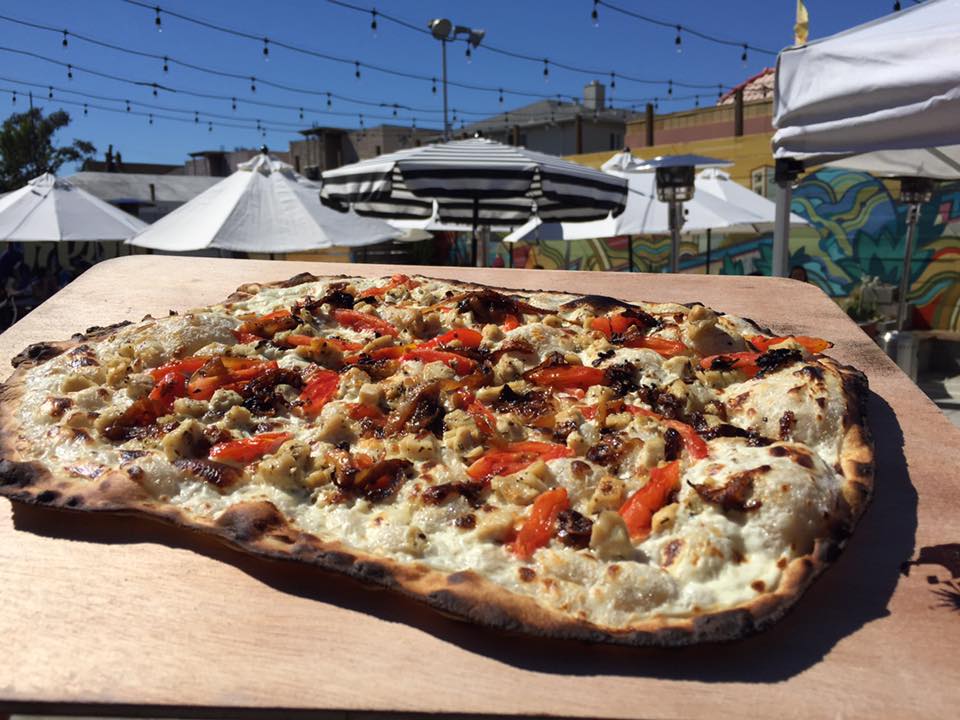 On July 14, La Flamme is holding a Bastille Day event; from 5–10pm, attendees may sample French music, dancing, movies, books, wine and beer on the patio at Forage Kitchen.
La Flamme is open Tuesdays and Wednesdays, 5–8pm and Thursday and Fridays, 5–9pm at 478 25th St.