On September 7th, the Grand Lake Theater will host the world premiere of The North Pole, a new web series set in contemporary Oakland.
In each ten-minute episode, friends, Nina, Marcus, and Benny, (Reyna Amaya, Donte Clark, and Santiago Rosas) navigate their changing neighborhood of North Oakland—known as the North Pole—through the dual lens of gentrification and global warming.
"What's happening globally with climate change was a powerful and interesting way to talk about what's going on locally," said writer Josh Healey.
"Whether you're talking about global warming, or affordable housing, or racial justice, everyone might be talking about it, and nobody understands what the other person is saying," said Healey. "All these things matter, but matter differently depending on where you're sitting."

"We're not necessarily saying that we need to have one conversation," he added, "but understand that there are multiple conversations happening and we can ask, 'who do we need to be prioritizing?'"
Director Yvan Iturriaga said he wanted to show what Oakland meant to him, "an edgy and very diverse but kind of a bipolar city."
"Oakland is a place that has a lot of beautiful struggle in it," said Iturriaga. "Trying to visually transmit those conflicts—the beauty and the trouble waters—has been an interesting challenge."
Limits of budget, cast, and crucially, time all imposed themselves on the production. Not to mention, as a web series, each episode could only be about ten minutes long. "The constraints really molded everything in this first season," said the director.

"Oakland is very territorial about who you know and what you're doing," said Iturriaga. But as a North Oakland resident with a very small crew, he said he felt confident filming on location and encountered few problems.
"Every scene and every location is a very deliberate choice," he said. As a result, many scenes take place in familiar settings.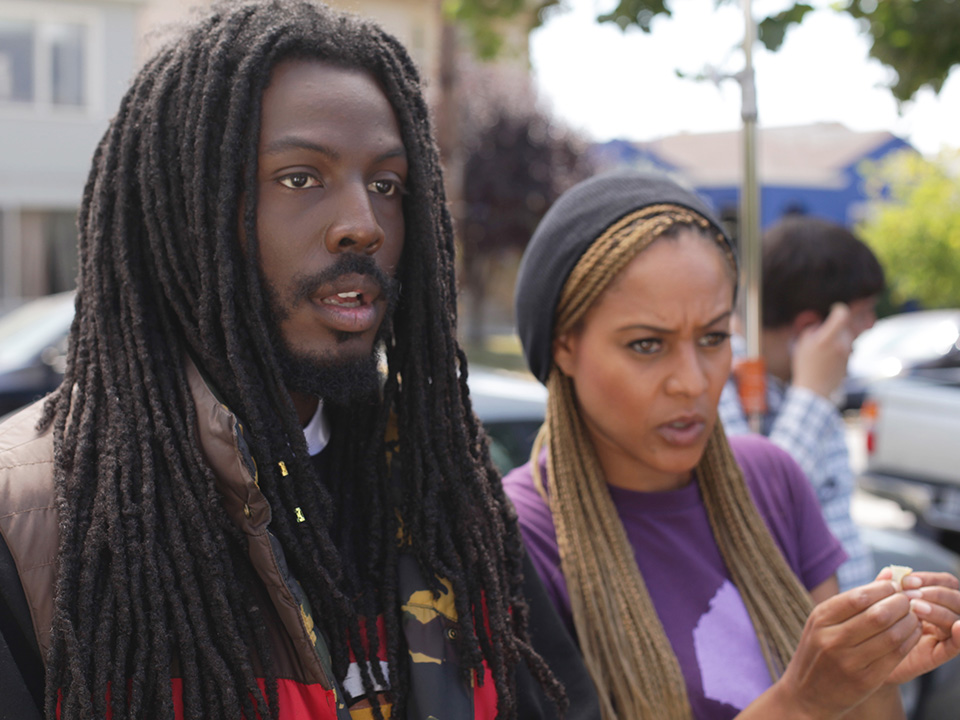 The series is produced in partnership with Movement Generation, an Oakland-based nonprofit advocating "liberation and restoration of land, labor, and culture."
"Most nonprofits don't produce narrative web series," said Healey. "But if we're going to change policy, we have to change story and the stories that are told. Who are the characters? Who are the villains? We're showing what an artists' and activists' project/movement could look like."
"This is not a straight comedy. It's a political comedy," said Healey. "There are punchlines that will make you laugh, punchlines that will make you angry, and a lot in between. You're hit in your head your heart your funny bone and your raised fist, all at the same time."
The North Pole will premiere at the Grand Lake Theater on Thursday, September 7th at 7:00pm, with a second showing at 9:30pm. A Q&A will follow each showing.
Tickets can be purchased by visiting Movement Generation. Series will be available for streaming on Tuesday, September 12th via www.thenorthpoleshow.com.