Founded as a pop-up by chef Adachi Hiroyuki, Abura-ya Japanese Fried Chicken (362 17th St.) describes itself as "a punk rock influenced restaurant."
Abuya-ra, which means "oil shop" in Japanese, serves fried chicken and izakaya—small plates and snacks that pair well with alcohol. Hiroyuki has since expanded to serving menu selections at The Lodge (3758 Piedmont Ave.) and a pop-up in San Francisco at Mini Bar (837 Divisadero St.)
The menu is sourced with ingredients from local farmers' markets and spotlights organic and natural foods.
"Me, Angelo and one more guy [Rodrigo de la Raza] started doing this at 15th & Franklin at the Garden House," Hiroyuki told Hoodline. "After three and a half years, it became an actual business. I'm kind of amazed about that."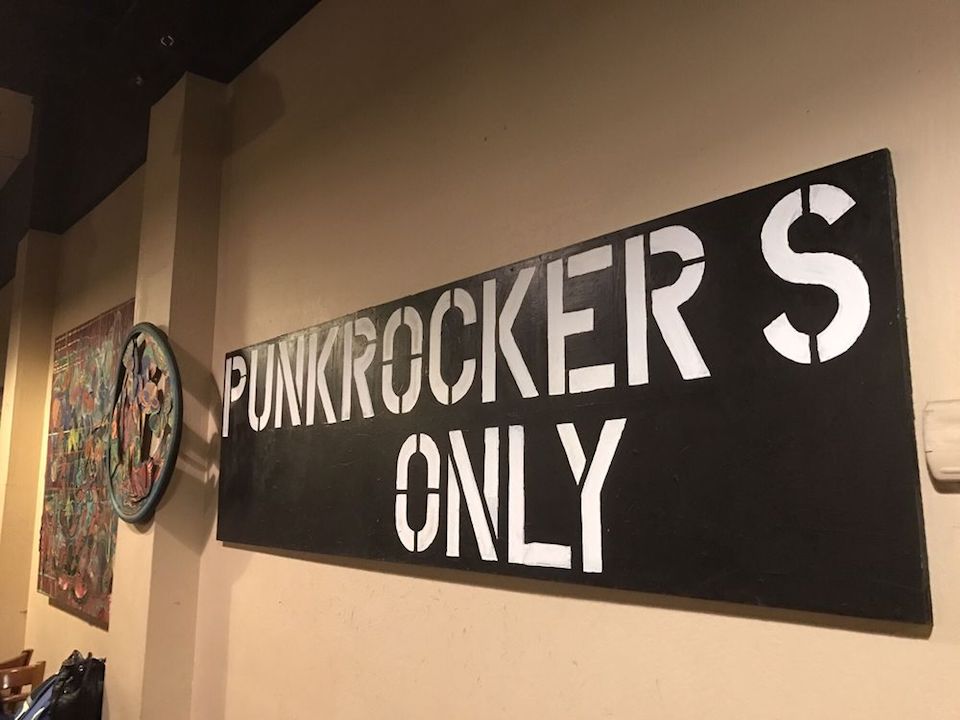 Besides chicken served with sauces and marinades made in-house, the spot also serves fried cauliflower and tofu, okonmiyaki—a savory vegetable pancake—and deviled avocado stuffed with egg salad that's topped with barbecue sauce and scallions.
"All of the food now these days, there's nothing where you can get lunch for 12 bucks," said Hiroyuki, "so for dinner, 30 bucks per person—so much food— that was my goal, and I think we made it happen."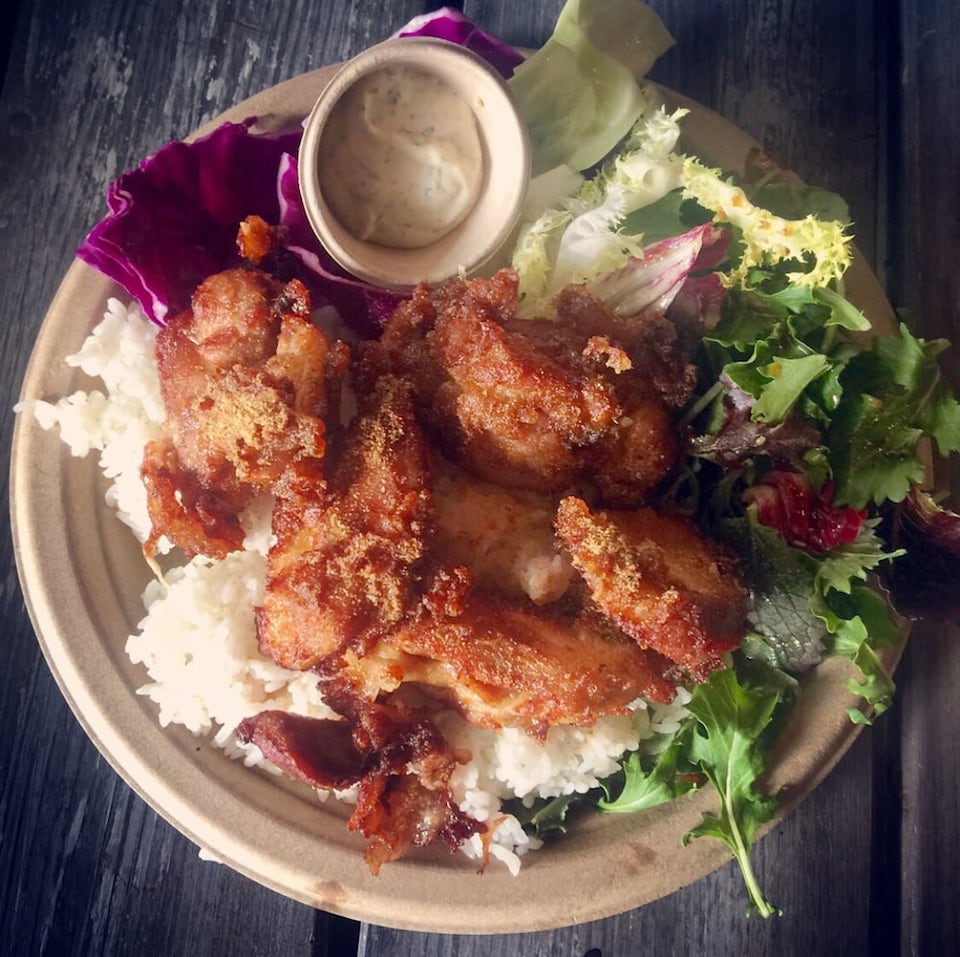 Abura-ya's menu is available at Ironwolff/Fried Chicken & Sides at 362 17th St. with beer and wine from 5pm to 10pm, Tuesday through Saturday. 
At The Lodge (3758 Piedmont Ave.), open daily from 4–10, the menu includes kamikaze dogs, which are topped with items like kimchi, cajun chicken, Louisiana beef and pork, or vegan Tofurkey.
On alternate Mondays, Hiroyuki runs an izakaya pop-up at Mini Bar (837 Divisadero St.) from 5:30pm to 9pm.