Published on January 04, 2018
Among the new wave of businesses moving to Jack London Square is Original Pattern Brewing Company, a brewery and tasting room set to open at 292 4th Street (between Harrison and Alice).
Original Pattern is owned by two married couples; husband and wife Ryan Frank and Caitlin O'Connor, and Margie and Max Silverstein. Ryan Frank and Max Silverstein attended Siebel Institute of Technology, a brewery university in Chicago and Munich.
On a trip to Prague, they met O'Connor, who was then studying abroad. After returning to the US, Margie Silverstein came aboard as a member of the team.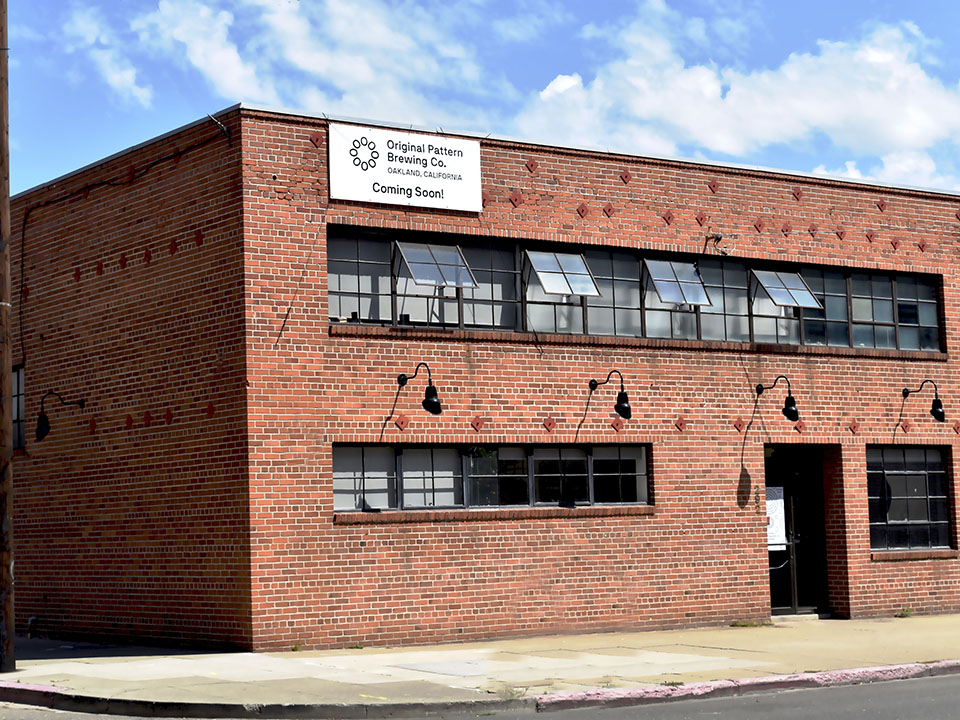 "It's kind of been a dream of ours to open a brewery," said O'Connor. "With all our experiences, it made sense to join forces."
Original Pattern plans to stand apart from other beer halls and breweries by offering customers an educational experience. Before tastings, staff will school patrons about the brewing process to preparing them for the specific brews they're about to enjoy.
"We want people of all levels of beer knowledge to feel comfortable here and feel that they can learn something." said O'Connor. 
Original Pattern hasn't yet developed a signature beer or curated its selection, but O'Connor said they plan to offer a mix of traditional Belgian, German, English, Irish, and American style ales and lagers, along with some newer barrel-aged beers and sours.
"Our business model is primarily tasting room to start," she said. "It gives us space and time to experiment."
Curious customers will have to wait until at least February to get a taste of Original Pattern. "We won't have draft before we open," O'Connor added. "We aren't doing any contract brewing. We want to make sure we have control over our product as much as possible."
Although utilities are connected and a wooden foeder (pronounced food-er) for barrel brewing is en route from France, O'Connor is cautious about giving an exact opening date, but guaranteed that Original Pattern is "definitely going to be a mix of old and new."