Volunteer-run Omni Commons is raising funds to create a commercial kitchen in Temescal that could accommodate small-scale caterers, as well as local groups devoted to food justice.
A collective of 12 East Bay organizations, Omni Commons is located at the former Ligure Club at 4799 Shattuck Ave.
While members work towards a more just Oakland, groups like East Bay Food Not Bombs and Phat Beets Produce focus on meeting the community's nutritional needs. Today, both organizations use multiple locations and shift operations depending on where space is available.
Organizers say a professional-grade kitchen could also create opportunities for youth job training and entrepreneurship.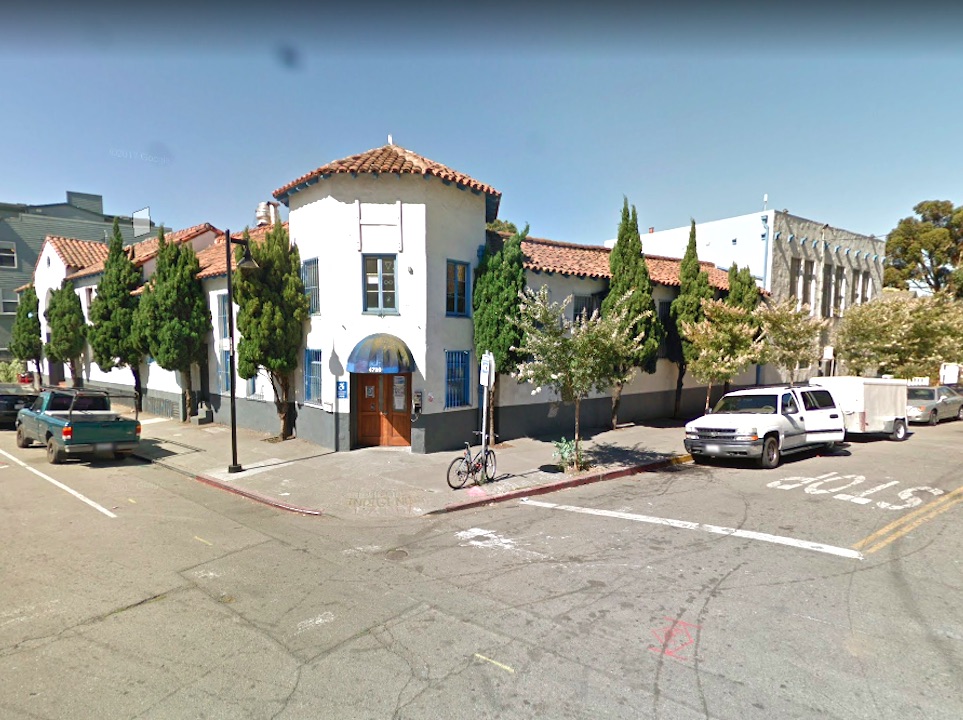 "We like to be out in the community, and we always serve out in the community," said Joe Liesner, a member of Food Not Bombs. "But we need a home base."
Omni Commons has launched a fundraising campaign to to bring the kitchen up to ADA compliance, nearly double its footprint and install new ovens, sinks, and walk-in refrigerators. As of this writing, 82 donors have raised nearly $12,793 toward a $25,000 goal.
"All of these groups would have a reliable space to prepare their foods and offer it to people in need in the community," said Grant Kerber, a volunteer with Omni Commons.
"There are growing instances of homelessness around Oakland and this would be a direct way to address the needs of a community that the city is not being very proactive about," said Liesner.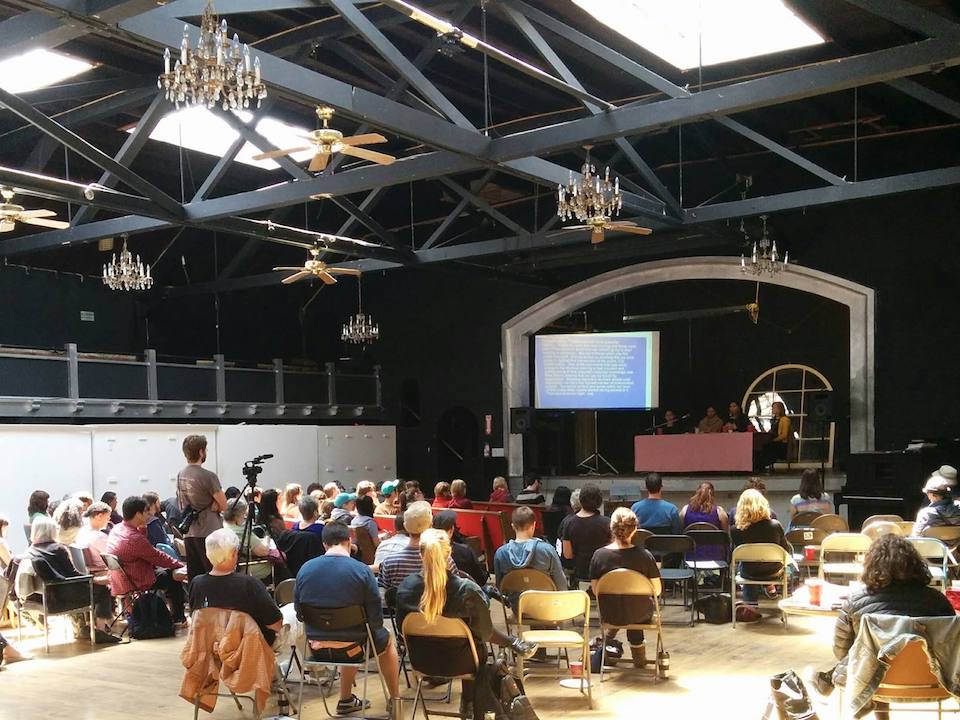 Organizations at Omni Commons serve both homeless and low-income Oaklanders; for many, food donations act as a buffer to homelessness by freeing up funds that can be used for rent and other necessities.
As a result, "this kitchen would allow us to help people who are going through those hardships," Liesner said.
Both Liesner and Kerber envision using the kitchen for new food entrepreneurs and companies catering events in the upstairs ballroom, which has been recently renovated.
With private chef network Josephine closing next month, local cooks will have fewer options, but Liesner said Omni Commons can help support Oakland's growing cottage food industry.
"Food entrepreneurship is a great way for community people to get their way into money-making businesses," he said, adding that the facility would be cheaper than renting commercial kitchen space, which is "anywhere from twenty to thirty dollars an hour."
After completing the current fundraising round, Omni Commons plans to raise $35,000 to cover renovation costs, as well as $20,000 more to purchase an 18-burner stove and additional equipment for the final phase of the work
Visit Omni Commons for more information on its Kitchen Renovation Project.