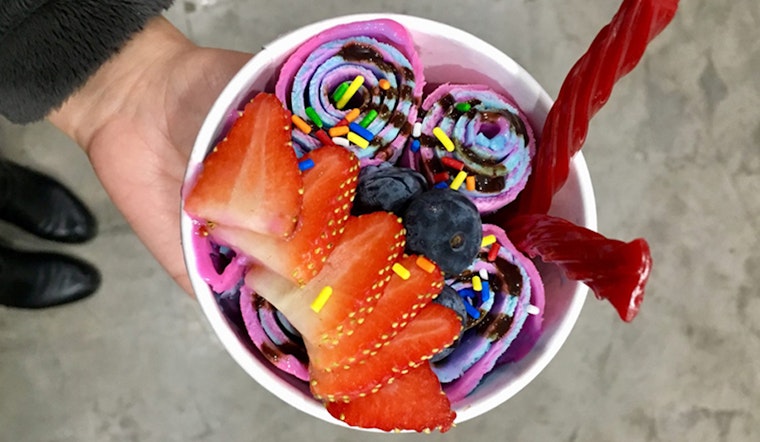 Published on April 25, 2018
Nothing beats desserts—and if you're in the mood to enjoy them in Dallas, we've found a lineup of places that will excite your appetite. Here are the newest places to check out the next time you're in the mood for something sweet.
Cakettes
400 North St. Paul St., Ste. 105., Downtown Dallas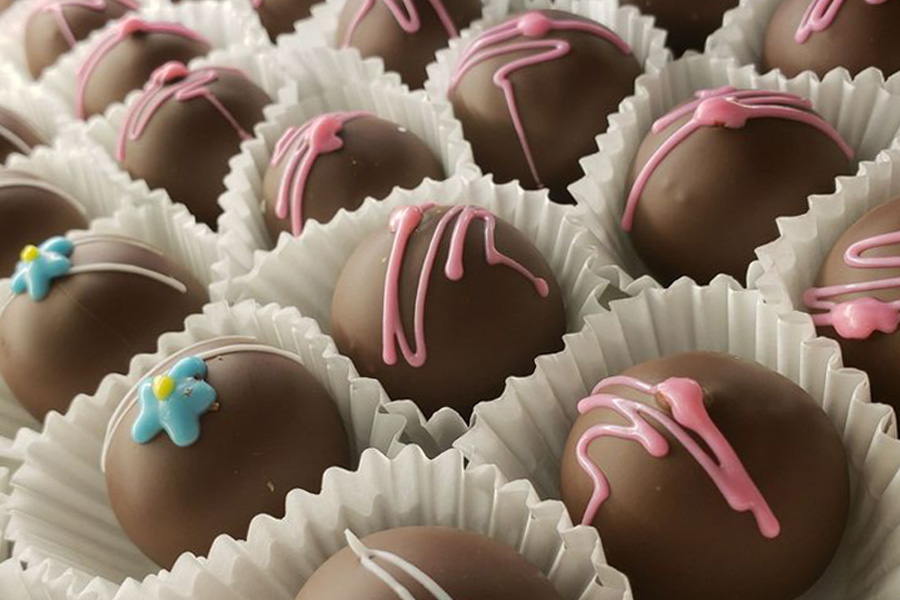 Cakettes is a bakery offering coffee, tea, cupcakes and more.
A cakette is the perfect marriage between a cupcake and a truffle. Sweet, spherical and sensational, these chic treats are perfect for every occasion and are hand-produced locally, exquisitely customized to your exact need.
The menu includes flavors like chocolate chip cookie, vanilla chai and peanut butter cookie.
With a five-star Yelp rating out of two reviews, Cakettes has been getting positive attention.
Yelper Lindsay T. wrote, "Yum! The cake balls are moist and delicious and not too big...they even customized a cookie on the spot!"
Elizabeth O. noted, "Amazing! My friends and family can not get enough. With rotating seasonal flavors and consistently delicious core flavors, Cakettes can't be beat for everyday or special occasions!"
Cakettes is open from 7 a.m.–6 p.m. on weekdays and 10 a.m.–2 p.m. on Saturday. (It's closed on Sunday.)
Yogurtland
7170 Skillman St., Ste. 120, Northeast Dallas
Yogurtland is a spot to score ice cream and frozen yogurt and more.
With a tagline like "real ingredients make the difference," it's no surprise that Yogurtland uses creamy, fresh, pure milk without antibiotics or added hormones.
Its 4.5-star rating out of four reviews on Yelp suggests that customers are responding positively.
Yelper A K. wrote, "My favorite Yogurtland so far! The flavors were fresh and delicious and in plenty of varieties. I was greeted by a courteous staff member and was able to sample everything before making a final decision."
Janet M. noted, "The staff was super sweet and they really went above and beyond to make our visit special. "
Yogurtland is open from 11 a.m.–10 p.m. daily.
The Creek Cafe
6334 Gaston Ave., Lakewood
The Creek Cafe is a cafe and patisserie/cake shop.
Sweets lovers will enjoy its Japanese pancakes, which come in a variety of flavors including Chocolate, Berry Berry, and Fruit Mix. 
The Creek Cafe also serves smoothies, ice cream parfaits, pastries and more. 
The Creek Cafe's current rating of 4.5 stars out of 10 reviews on Yelp indicates positive attention from users.
Celinda C. noted, "I was looking for a place that served Japanese fluffy pancakes and found this one. Ah-ma-zing! The 20 or so minute wait for them (which they warn you ahead of time) was so worth it!"
Yelper Teresa K. wrote, "I loved this quaint cafe! Interestingly enough, it was very light but filling. The owner says that everything has a Japanese flair to it and I could tell! I will definitely be back."
The Creek Cafe is open from 6:30 a.m.–5 p.m. daily.
Frost Bite Creamery
3607 Greenville Ave., Lower Greenville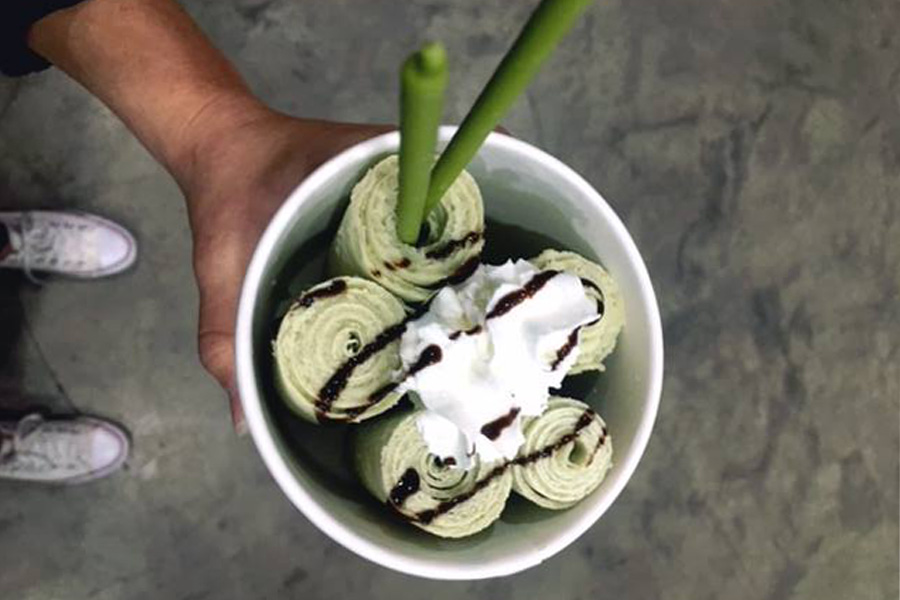 Frost Bite Creamery is a spot to score ice cream, frozen yogurt and more.
This unique shop makes ice cream by chopping and whipping cream on an extremely cold surface, right before your eyes!
Menu items include strawberry cheesecake, Macy's matcha, That's Bananas! and much more. 
With a five-star rating out of 27 reviews on Yelp, Frost Bite Creamery has been getting positive attention.
Yelper Eric O.  wrote, "Happened upon this place and happy that we did. Portion sizes are a substantial deal for the money spent, and there are vegan offerings. Definitely a valuable addition to the lower Greenville area, hopefully a new Dallas staple."
Vanessa C. wrote, "Lovely ice cream! The flavors on the menu are so unique and we all had something we liked."
Frost Bite Creamery is open from 1-9 p.m. from Mondays to Wednesdays, 1-10 p.m. on Thursdays, 1-11:30 p.m. from Fridays to Saturdays and 1-10 p.m. on Sundays.