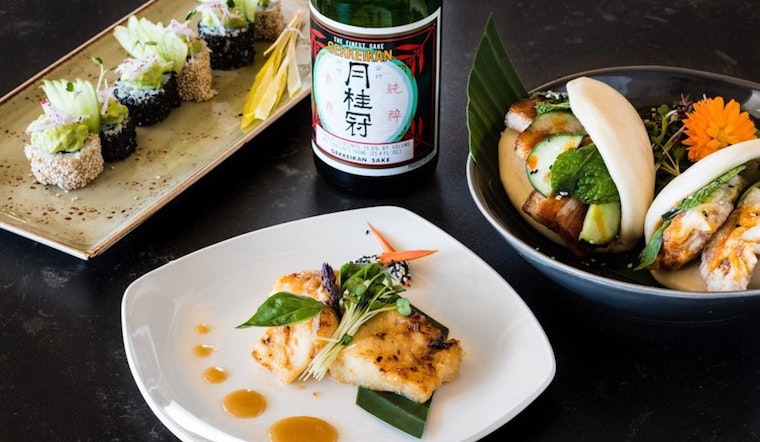 Published on June 07, 2018
Interested in trying some new spots for sushi or poke in Dallas? You're in luck: we've found the freshest businesses to fit the bill. The next time you're in the mood for fresh fish, head to one of these new Dallas restaurants.
SushiFork
5600 SMU Blvd., M Streets
SushiFork comes to Dallas by way of Tulsa, Oklahoma, and offers a twist on the traditional sushi bar, allowing patrons to get creative and build their own customized rolls. 
If you choose to build a roll, you start with a protein (such as tempura salmon, chicken, tofu or eel), add your fillings (like cucumber, avocado or cream cheese) and finish it off with toppings. Prebuilt sushi rolls are also available.
Yelpers are excited about SushiFork, which currently holds five stars out of six reviews on the site.
The first to review the new location on May 21, Kristy G. said, "Fresh sushi at a great price! You walk in and order like at a Chipotle or Freebirds. Custom sushi made to order. And it's high quality!"   
Siddhant M. noted, "It's a nice little place right where I live and you can just walk in and order custom sushi, which I think is different. It's also decently priced and the place has a nice ambiance."
SushiFork is open from 11 a.m.–10 p.m. on Monday, Tuesday, Wednesday, Thursday and Sunday and 11 a.m.–11 p.m. on Friday and Saturday.
Poké Bop
4140 Abrams Road, Lakewood
The new Poké Bop is the second Dallas location for the eatery, with another making its debut soon in El Paso.
You can choose from one of its signature poké bowls, like the Poké Bop Classic (ahi tuna, sweet onion, scallions, hijiki seaweed, cucumber, kaiware, sesame oil, sesame seeds and soy sauce) or Tommy's Special (cured salmon, seaweed salad, hijiki seaweed, mango, spicy aioli and more), or build your own. Shrimp and chicken poke bowls are also available for pint-sized diners. 
Poké Bop currently holds four stars out of 35 reviews on Yelp, indicating good reviews.
Yelper Bob S., who reviewed the eatery on June 2, wrote, "Love their bowls, love their wraps. I've sampled several and haven't been disappointed yet. All very tasty! I recently tried The Big Kuhana ... so refreshing. And they don't skimp on the portions!"
Yelper Walt M. wrote, "Very good. Super clean new place. Happy hour is weekdays from 2–6 p.m. with 50 percent off beer, wine and saké."
Poké Bop is open from 11 a.m.–9 p.m. daily.
Musume
2330 Flora St., Arts District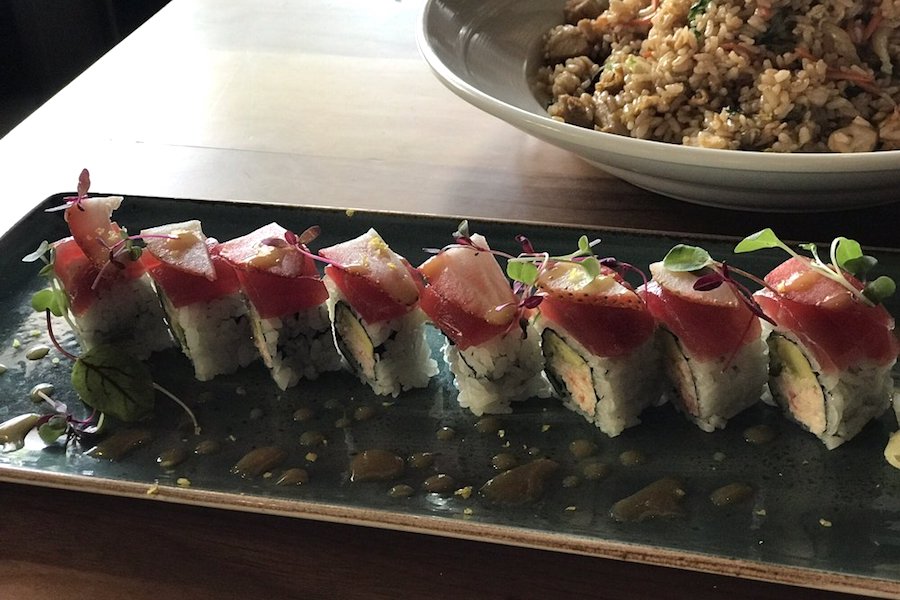 Musume, which means "daughter" in Japanese, is an upscale Asian fusion restaurant featuring sushi and a cocktail bar.
The sushi bar serves up rolls like the Friday Roller Coaster, Hot Mess, Mint Garden and Texas Blossom. Other selections include yellowtail serrano, farmers market sashimi and more. 
It also has an expansive saké bar to complement your order, with over 125 selections, including some on tap.
Yelpers are generally positive about Musume, which currently holds four stars out of 51 reviews on the site.
Susan V., who was one of the first users to visit the restaurant on May 18, wrote, "The food was spectacular. It had such interesting flavors. Very fresh with large portions. I love Asian fusion, but I judge restaurants on appetizers and desserts, and this one passed with flying colors."
Mia D. noted, "We came here for a girls night and I'm glad we had an RSVP as this place was very full! Lighting, ambiance, service and food were incredible. What you would expect for what you spend here."
Musume is open from 11 a.m.–2 p.m. and 5–10 p.m. on Monday-Thursday, 11 a.m.–2 p.m. and 5–11 p.m. on Friday, and 5–11 p.m. on weekends.