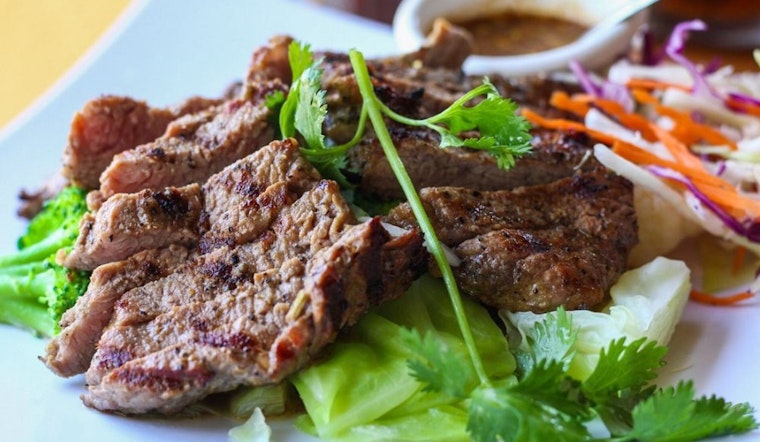 Published on June 21, 2018
Spending time in Midtown? Get to know the heart of Sacramento by browsing its most popular local businesses, from a longtime Thai fixture to a rentable party bike.
Hoodline crunched the numbers to find the top places to visit in Midtown, using both Yelp data and our own secret sauce to produce a ranked list of neighborhood hotspots. Read on for the results.
1. Sawasdee Thai Cuisine
Topping the list is Thai spot Sawasdee Thai Cuisine. Located at 1830 J St., it's the most popular business in the neighborhood, boasting 4.5 stars out of 1,939 reviews on Yelp.
Yelpers praise the eatery's authenticity, high spice levels, and the Pad Thai noodles and avocado curry.
2. Ginger Elizabeth Chocolates
Next up is chocolatier Ginger Elizabeth Chocolates, which offers candies, desserts and more from its space at 1801 L St., Suite 60. With 4.5 stars out of 1,370 reviews on Yelp, it's proven to be a local favorite.
In addition to its extensive selection of candies in flavors like rose, lychee and salted caramel, Ginger Elizabeth specializes in macarons: the blackberry jasmine tea and Oreo flavors were recent favorites in the rotation.
3. Mulvaney's B & L
New American spot Mulvaney's B & L , located at 1215 19t St., is another top choice. Yelpers have given the fine dining establishment 4.5 stars out of 972 reviews for its offerings like ribeye steak and crispy veal sweetbreads with potato mousseline.
4. Sac Brew Bike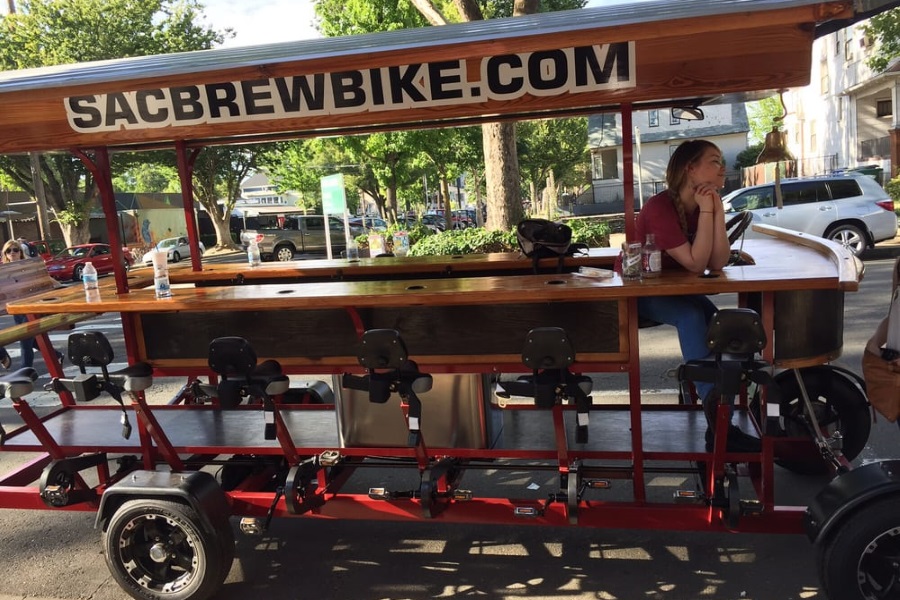 Sac Brew Bike, a party bike rental, is another much-loved neighborhood business, with five stars out of 196 Yelp reviews. The 15-passenger group-operated bike business conducts pub tours through Sacramento, starting from its own brick-and-mortar bar at 1519 19th St.
5. The Rind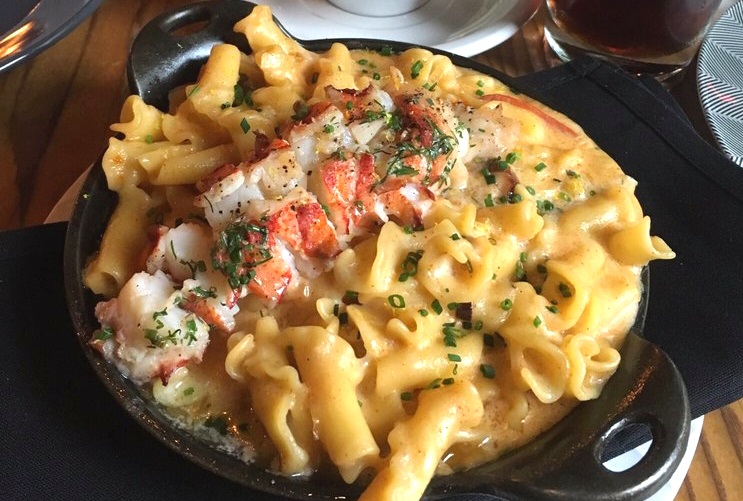 Check out The Rind, which has earned 4.5 stars out of 705 reviews on Yelp. Diners can try a cheese plate with recommended beer or wine pairings — or just dig in to one of the Black Diamond cheddar and prosciutto grilled cheese sandwiches with roasted tomato soup.
You can find the cheese-focused New American eatery at 1801 L St., Suite 40.
6. Devine Gelateria & Cafe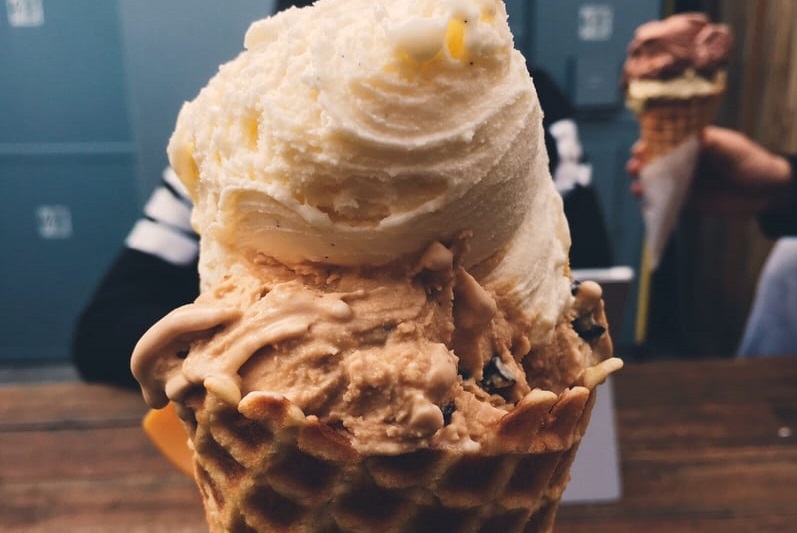 Last but not least is Devine Gelateria & Cafe, a local favorite with 4.5 stars out of 681 reviews. In addition to its signature gelato in an ever-rotating selection of flavors, the café sells Temple coffee, sandwiches, housebaked ice cream cakes by the slice, and pint sizes of gelato.
Stop by 1221 19th St. to hit up the gelateria and bakery next time you're in the neighborhood.