By
Hoodline
- Published on July 20, 2018.
So you're hungry — and you're ready for some American food. Good news: we've found the freshest spots to satisfy your appetite. Here are the newest places to check out the next time you're in the mood for burgers, steak and more.
Buck's Whiskey & Burger Bar
62 Green St.
Buck's Whiskey & Burger Bar is located in the historic Canal District and features craft brews, food with a Southwestern flair and country music. The kitchen is helmed by John Gremo, former executive chef of Vintage Bar & Grill.
Notable menu options include steak tips marinated in a Southwest dressing and topped with peppers and mushrooms; the Stuffed Buck burger infused with blue cheese and bacon and topped with caramelized onions; and fish, shrimp or pulled pork soft tacos. All burgers, tacos and entrees are served with hand-cut fries, onion rings or coleslaw. Take a look at the food menu here.
Thirsty? Buck's has a number of libations on offer. Have a shot of whiskey or bourbon or try one of the signature cocktails.
Buck's Whiskey & Burger Bar has received two reviews on Yelp thus far.
Yelper Rob R., who reviewed it on July 11, wrote, "Great new place. Good burgers. Really good jalapeño poppers. Exceptionally good service at the bar and nice, attentive bartenders."
And Molly S. noted, "We have been here a handful of times and every time is delicious. The burgers are amazing and I cannot recommend the sweet potato fries highly enough!"
Buck's Whiskey & Burger Bar is open from 4 p.m.–midnight on Monday-Thursday and 11 a.m.–midnight on Friday-Sunday.
Maddi's Cookery & Taphouse
64 Water St.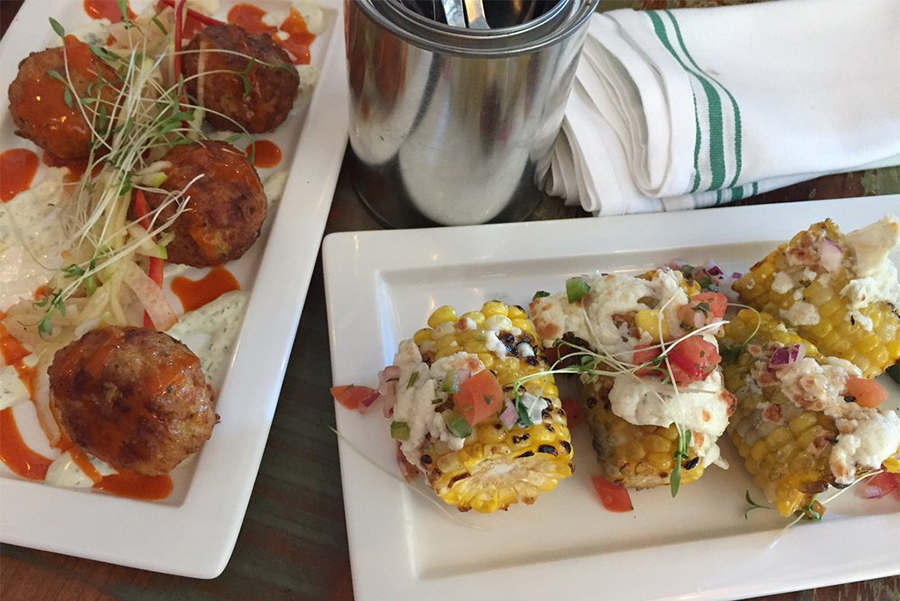 Maddi's Cookery & Taphouse is a bar and New American eatery. It's the second restaurant for chef and owner Adam Hicks of Milford's Depot Street Tavern, who is joined in the kitchen by Flying Rhino alum and award-winning chef Christopher O'Harra, reports the Telegram & Gazette.
On the menu, diners will find snacks like crispy coconut shrimp, lobster cakes, street corn and barbecue chicken poutine. Main courses include chicken and waffles, shrimp tacos, a number of burgers and grilled cheese sandwiches.
The beer menu spans 20 taps, from Great North's Robust Vanilla Porter to Commonwealth Brewing's Body by Victoria IPA. 
Maddi's Cookery & Taphouse is off to a strong start with 4.5 stars out of 14 reviews on Yelp.
Brittany A., who reviewed it on July 2, wrote, "This burger was the best burger I have ever had, and I've had a lot of burgers. The meat was juicy and flavorful and cooked to absolute perfection."
Yelper Stacey C. wrote, "What a great new addition to the many great restaurants in Worcester. We had several cocktails that were all great, followed by the street corn and chicken buffalo balls, which were also really yummy."
Maddi's Cookery & Taphouse is open from 11 a.m.–10 p.m. on Monday, Tuesday, Wednesday and Sunday, 11 a.m.–10:30 p.m. on Thursday, and 11 a.m.–midnight on Friday and Saturday.
110 Grill
123 Front St.
The new 110 Grill is part of a chain of restaurants serving contemporary American cuisine at 14 locations in New Hampshire and Massachusetts.
The lunch menu features pepperoni, Buffalo chicken and Margherita flatbreads; barbecue chicken nachos; and a Cajun salmon burger topped with Asian slaw and Sriracha aioli. For dinner, expect entrees such as pappardelle bolognese with beef, veal and pork and topped with Parmesan and basil; pulled pork mac and cheese; and shrimp and clam linguini complete with roasted tomatoes, Parmesan and basil served with ciabatta bread.
Numerous signature cocktails are on offer, such as the City Lights Cosmo with vodka and Cointreau; the rummy Mango Smash on the rocks with mango and muddled lemon, lime and mint; and the Peach Arnold Palmer with peach whiskey, lemon juice and iced tea. Take a look at the full menu at the spot's website.
With a 3.5-star Yelp rating out of eight reviews on Yelp, 110 Grill is still finding its way, but it's early days.
Yelper Amelia L., who reviewed the restaurant on June 8, wrote, "Our server came and got our drink orders and definitely was able to make some really good recommendations for food. Presentation was nice. ... Overall, definitely a new hot spot to say the least and to try out in the downtown Worcester area!"
110 Grill - Worcester is open from 11:30 a.m.–9 p.m. on Monday, Tuesday and Sunday, 11:30 a.m.–10 p.m. on Wednesday and Thursday, and 11:30 a.m.–11 p.m. on Friday and Saturday.