On Tuesday, BART debuted new canopies above entrances to two of its downtown stations, with the goal of alleviating one of its biggest pain points for commuters: frequently broken escalators.
The pair of canopies are the first of nearly two dozen planned for the four downtown San Francisco BART stations: Embarcadero, Montgomery, Powell and Civic Center.
BART is currently in the process of replacing all 41 escalators at the four stations, 23 of which run between the street and the concourse level. The canopies are a state code requirement for new escalator investments.
One of the new canopies to debut yesterday is at Powell, at the north entrance at Market and Ellis streets. The other is at Civic Center, on the south side of Market and 7th streets. 
Each canopy comes with a digital display showing train arrival times, as well as a retractable gate, LED lighting and security cameras.
"[The canopies] will not only help protect our escalators from the elements like weather and debris," BART general manager Grace Crunican said in a statement. "[They'll also protect them] from misuse, because they can be locked at the street level each night when the stations close."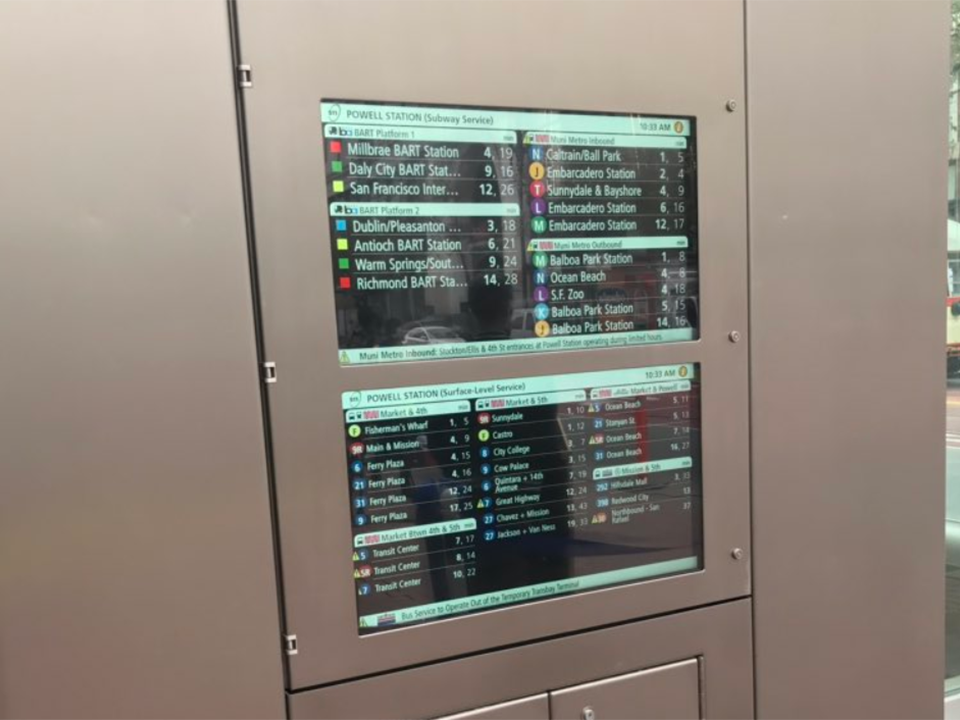 The first escalator canopy to debut in the BART system was at the 19th Street-Oakland station, at the entrance at Broadway and 20th streets. Completed in 2015, it's reduced escalator downtime at that entrance by about 30 percent, according to a statement from BART. 
The agency is anticipating that the canopies will create similar benefits for the stations in downtown San Francisco, whose escalators are frequently knocked out of service by inclement weather, trash, debris, vandalism and urination or defecation by homeless people. 
As of Wednesday morning, three downtown San Francisco BART escalators are currently out of service: one at Embarcadero, which is being renovated, and two at Montgomery, which are in need of repair.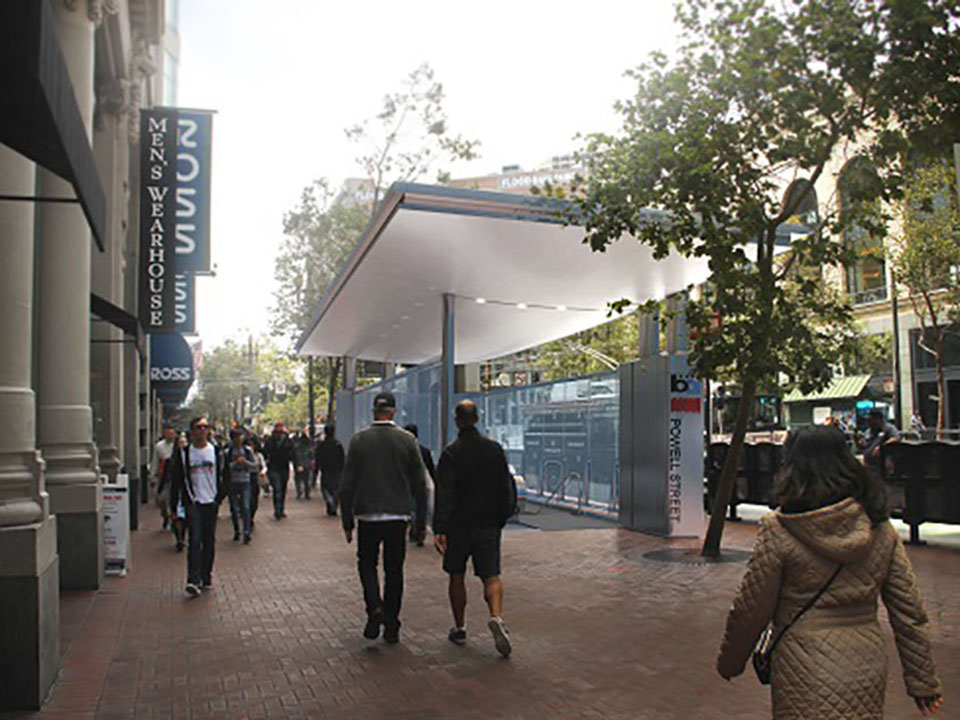 Transit officials expect construction on the remaining canopies to be complete in 2025. A contract will be awarded next year.
Asked which station entrances will be the first to get the new canopies, BART spokesperson Alicia Trost demurred, saying the contract needs to be awarded first. 
But passengers can expect them to roll out very gradually over the next six years. "We can only close one entrance at each station at a time," she explained.