This story is part of a series on Oakland's mayoral candidates, in advance of Election Day this coming Tuesday, November 6. See our previous interviews with candidates Cat Brooks and Jesse A.J. Smith.
---
"I know that ranked-choice voting is controversial in Oakland," says incumbent mayor Libby Schaaf, who is running for a second term in the upcoming general elections that take place on November 6. "But I'm a fan. I am."
"As a candidate, you have to talk to everybody, even people who you know you're not their first choice," she told Hoodline during a visit to her campaign headquarters in the Grand Lake neighborhood. "But you can still be their second choice or third. It changes the way you run campaigns."
With less than a week to go until Oakland voters head to the ballot box, a survey recently released by FM3 Research indicates that 17 percent of the city's population remains undecided on whom to vote for in the mayoral race.
Schaaf hopes to convince those undecided voters that she deserves a second term. "I've been spending these last few days talking to people, particularly in parts of the city where I believe the highest number of undecided voters are."  
We spoke to Schaaf on Sunday morning, after she made stops at church services in different neighborhoods around the city. Born and raised in Oakland, she explains that she's been able to develop a network of connections and allies not only in her native city, but in the Bay Area at large, giving her a big-picture perspective on major issues like the housing crisis and homelessness.
"If re-elected, I would be able to make a big impact through my role in the Committee to House the Bay Area (CASA), which sees the housing crisis in Oakland as a Bay Area crisis," she explains. "It's not being caused by things in Oakland alone, and it's not going to be solved by policies in Oakland alone."
Convened by the Metropolitan Transportation Commission (MTC), CASA is a Bay Area-wide committee, comprised of all the movers and shakers of the region. Its stakeholders represent jurisdictions small and large, housing advocates, labor, businesses, affordable market-rate housing developers, financing institutions, foundations, public transit agencies, regional planning, lawyers, and home ownership interests.
Together, CASA hopes to find game-changing solutions to the housing crisis and homelessness. Schaaf sits on the group's Steering Committee, which also includes the mayors of San Francisco (London Breed) and San Jose (Sam Larcarto).
"CASA is developing policies that would go to the state legislature and get imposed on the Bay Area as a whole," says Schaaf. "A gross receipts tax, for example: if you impose that on all employers in the whole Bay Area region, that prevents the jurisdiction shopping that companies often do."
"You're looking at a 25 cent on the dollar sales tax increase for the whole Bay Area. That's the kind of action that will produce a lot of resources to build the housing that our workforce needs. No one else in my race is even talking about the regional nature of the crisis or the regional solutions."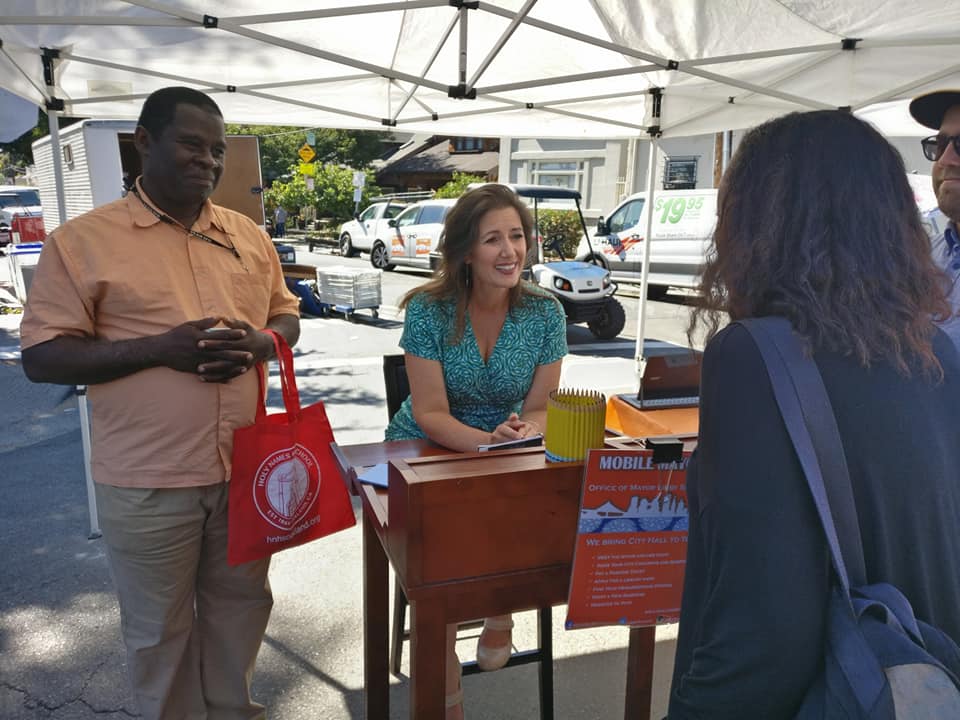 The most visible — and controversial — actions that Schaaf's administration has taken to alleviate homelessness so far is the creation of the Tuff Shed Cabin Communities, which aims to replace unlivable homeless encampments with more dignified, though basic, living spaces.
But critics have argued that the Tuff Sheds are ineffective. Many homeless people don't want to use them, citing overly stringent rules for occupants. And that the encampments they replace often end up reappearing.
Schaaf disagrees. "First of all," she says, "the Tuff Shed Cabin Communities are an emergency intervention that I hope will be a thing of the past in five years. They truly are temporary emergency interventions. But we know that 65 percent of the residents who have left the Tuff Shed Cabin Communities have left to move into transitional or permanent housing. That's a good statistic."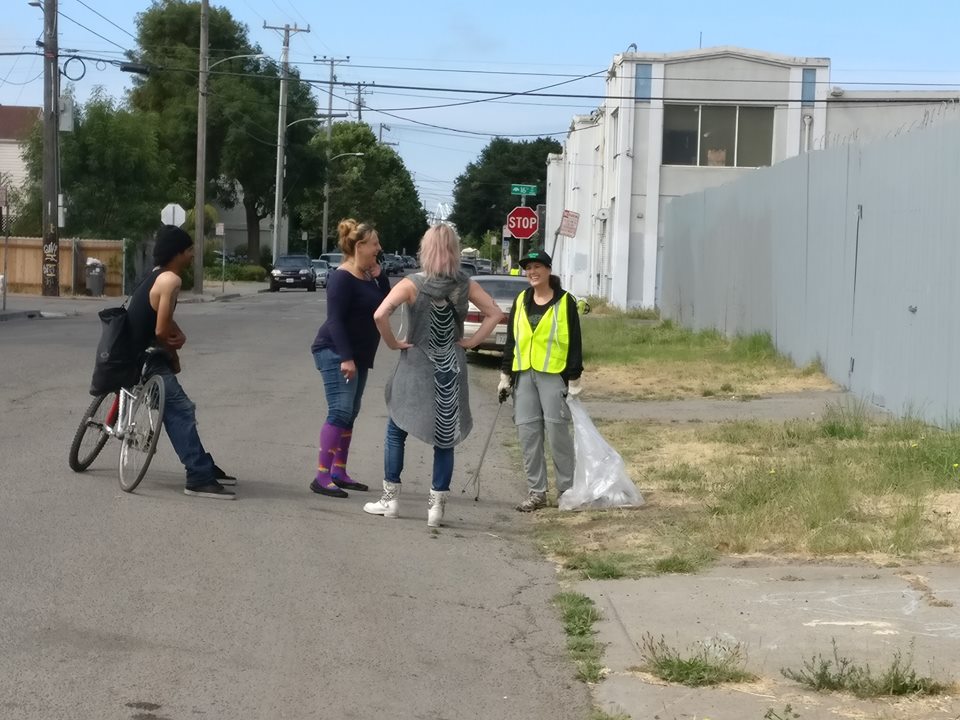 During Schaaf's tenure as mayor, Oakland has had no shortage of challenges, and controversies, some of them within the halls of city government.
In 2017, for example, an Alameda County Superior Court jury awarded former Black Panther leader Elaine Brown more than $4 million in damages for injuries she suffered in an assault by Oakland Councilwoman Desley Brooks.
In April of this year, Oakland city councilwoman Annie Campbell Washington decided not to run for re-election, citing infighting, corruption and "toxic" city council meetings as the cause of her decision to pull out. 
Asked for comment on these incidents, Schaaf hesitates to respond. "You know, Oakland is a feisty city," she says. "We are a city of protest and we always will be and that is something I embrace. I don't mind passionate fights on city council, but I do want us to get the work done."
"Some people won't come to city council meetings because they feel at risk emotionally, if not physically," she adds. "I don't want such a toxic atmosphere that it drives the average person away from participating in government."
Yet Schaaf herself has emerged relatively unscathed from these city council controversies.
"Oakland has a 'strong mayor' form of government, which means that I am over the administration," says Schaaf. "I am on the implementation side, and I have focused a lot of my energy on looking at regional actions: how we can influence state and federal policies and find ways to fund decisions that are for the benefit of Oakland and the Bay Area as a whole."
Whether or not it would behoove Schaaf to invest more time and energy into getting her own house in order, there is little doubt that she keeps her eye on the big picture.
"We have this moment in time where there are people in positions who are willing to really go big and do something bold around our housing crisis," she says. "I'm very optimistic."