By
Hoodline
- Published on December 05, 2018.
If you love to take advantage of the live music offerings near you, this week offers several great reasons to leave the house.
From a local rock 'n' roll band to Christmas carols, read on for a local music to-do list to fill your calendar this week.
Hoodline offers data-driven analysis of local happenings and trends across cities. Links included in this article may earn Hoodline a commission on clicks and transactions.
---
Color Tab at the Whole Music Club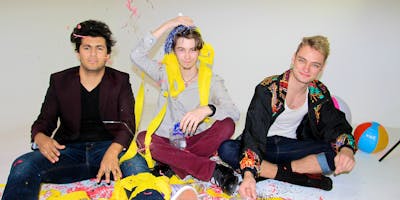 Color Tab is a Minneapolis-based band whose musical tones and lyrics combine themes from 1990s power-pop favorites like Weezer, Blink 182 and Semisonic with 1960s classic rock bands like The Beatles and The Zombies. Expect high energy and a big dose of rock n' roll. 
The venue is for ages 18 and over only; minors must be accompanied by a parent or guardian.
When: Thursday, December 6, 7:30-11:30 p.m.
Where: University of Minnesota's Whole Music Club, Coffman Memorial Union, 300 Washington Ave. SE.
Price: $7-$12
Click here for more details, and to get your tickets
Exultate Chamber Choir and Orchestra
Under the direction of conductor Thomas D. Rossin, The Exultate Choir & Orchestra has produced over 20 albums and is famous for their specially arranged Christmas versions of works by Bach, Brahms, Purcell and more.
Expect musical styles and recordings ranging from classical to cutting-edge contemporary.
When: Saturday, December 8, 7:30 p.m.
Where: Annunciation Catholic Church, 509 W. 54th St.
Price: $10
Click here for more details, and to get your tickets
Have Yourself a Jazzy Little Christmas
Get into the holiday spirit by listening and singing along to some of your favorite Christmas carols. This event will feature some amazing singers and musicians performing classic tunes. Pay what you can: Proceeds benefit Bethany's Soup For You Cafe. 
When: Thursday, December 6, 7:30 p.m.
Where: 2511 E. Franklin Ave., Minneapolis, MN 55406
Price: $5-30
Click here for more details, and to get your tickets