Here's the latest in Oakland food news. In this edition: West Oakland gets a long-awaited barbecue joint, Adams Point has a new zero-waste café and a Japanese barbecue chain sets its sights on Old Oakland.
Opening
West Oakland
Horn Barbecue (2534 Mandela Parkway)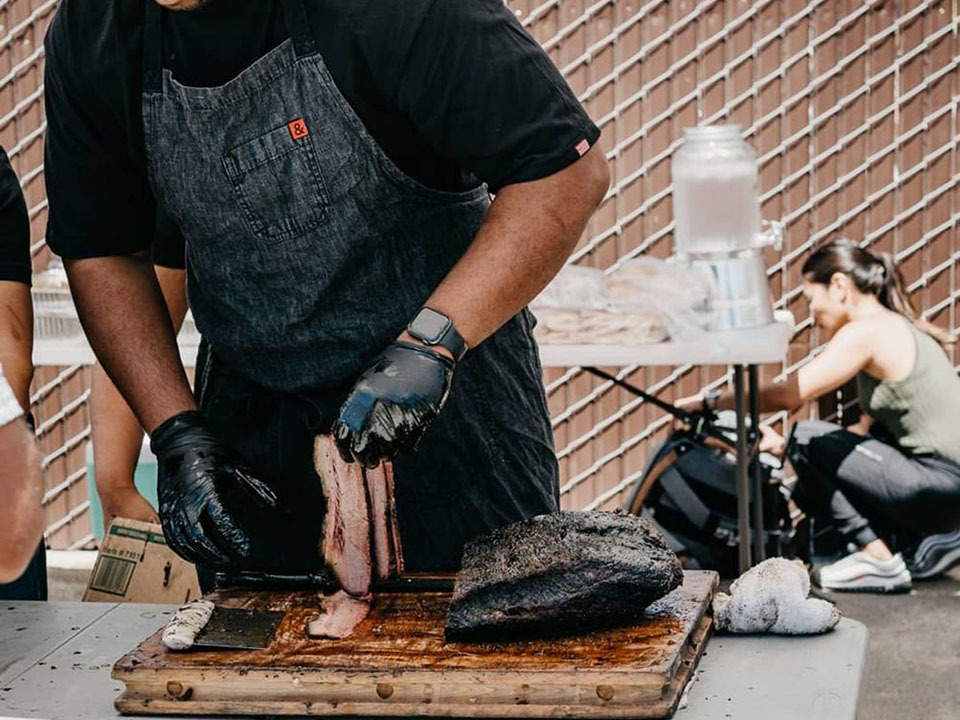 After nearly two years of waiting, the much-anticipated Horn Barbecue is set to open its permanent home in West Oakland's former Brown Sugar Kitchen space on September 26.
As Eater SF reports, owner Matt Horn was stymied by the city of Oakland, which refused to allow him to set up his smoker outdoors. An empty "slab of concrete" behind the restaurant, where he had planned to construct a small smokehouse, is city-owned land, and he was unable to secure a permit to use it.
Horn and his wife Nina changed course, installing their 1,000-gallon smoker in the center of the restaurant's dining room. There, Horn and his staff will cook the Texas-style smoked meats that drew hours-long lines for his pop-ups: brisket, pulled pork, turkey, lamb shoulder and housemade sausages. 
Specials will include beef ribs, oxtails, and on Saturdays, whole hogs. On the side, options will include black-eyed peas and Nina Horn's banana pudding. 
For now, the restaurant will only be open for takeout and outdoor dining. The city has closed a seating area to traffic behind the restaurant on Campbell Street, in addition to its fenced front patio. 
Horn, who is Black, told Eater that he believes the delay happened for a reason. It allowed him to give back to the community through food giveaways in the wake of the George Floyd protests. And he's hopeful that his customers will now be more engaged with Texas barbecue's historic roots in the Black community, and the tradition of Black pitmasters. 
"When you see something that is historically Black that has a Black influence, and you see Black pitmasters not getting recognized, that's what gets to me," he told Eater. "I want to be a light [for the community]."
Old Oakland
Gyu-Kaku Japanese BBQ (459 8th St.)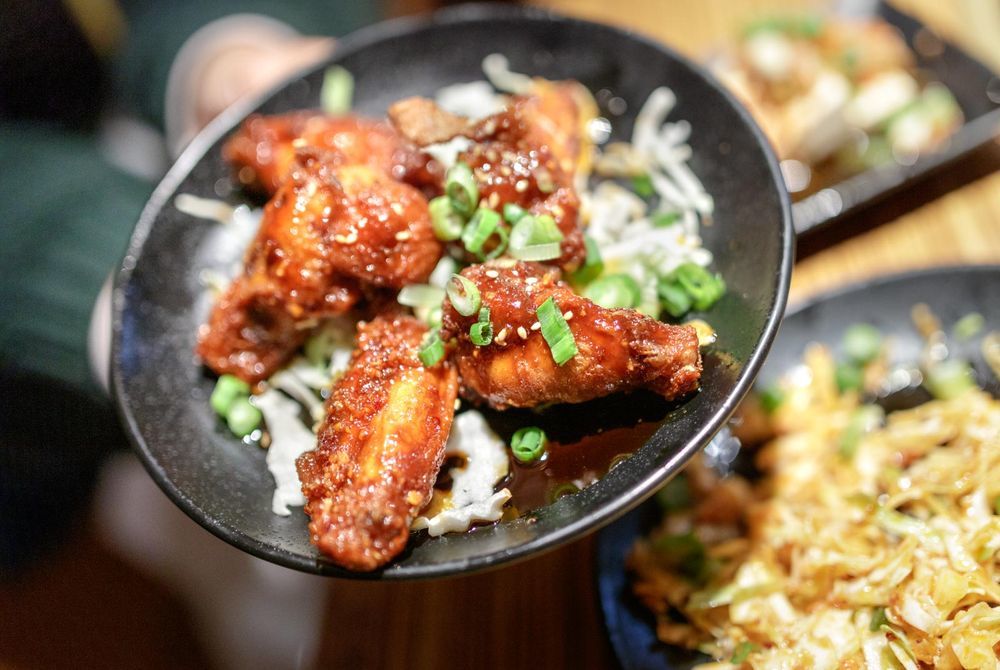 Hoodline's veteran tipster Al M. informs us that international Japanese barbecue chain Gyu-Kaku is opening its first East Bay location. 
Gyu-Kaku specializes in "yakiniku," the Japanese tradition of cooking meat via tableside grills. Customers select their choice of meats and marinades, along with rice and sides like gyoza and edamame.
The chain has about 700 locations around the globe, including outposts in Cupertino and San Mateo. Last spring, Eater SF reported that it would open its first San Francisco location in the former Buca di Beppo space in SoMa, but that has yet to transpire.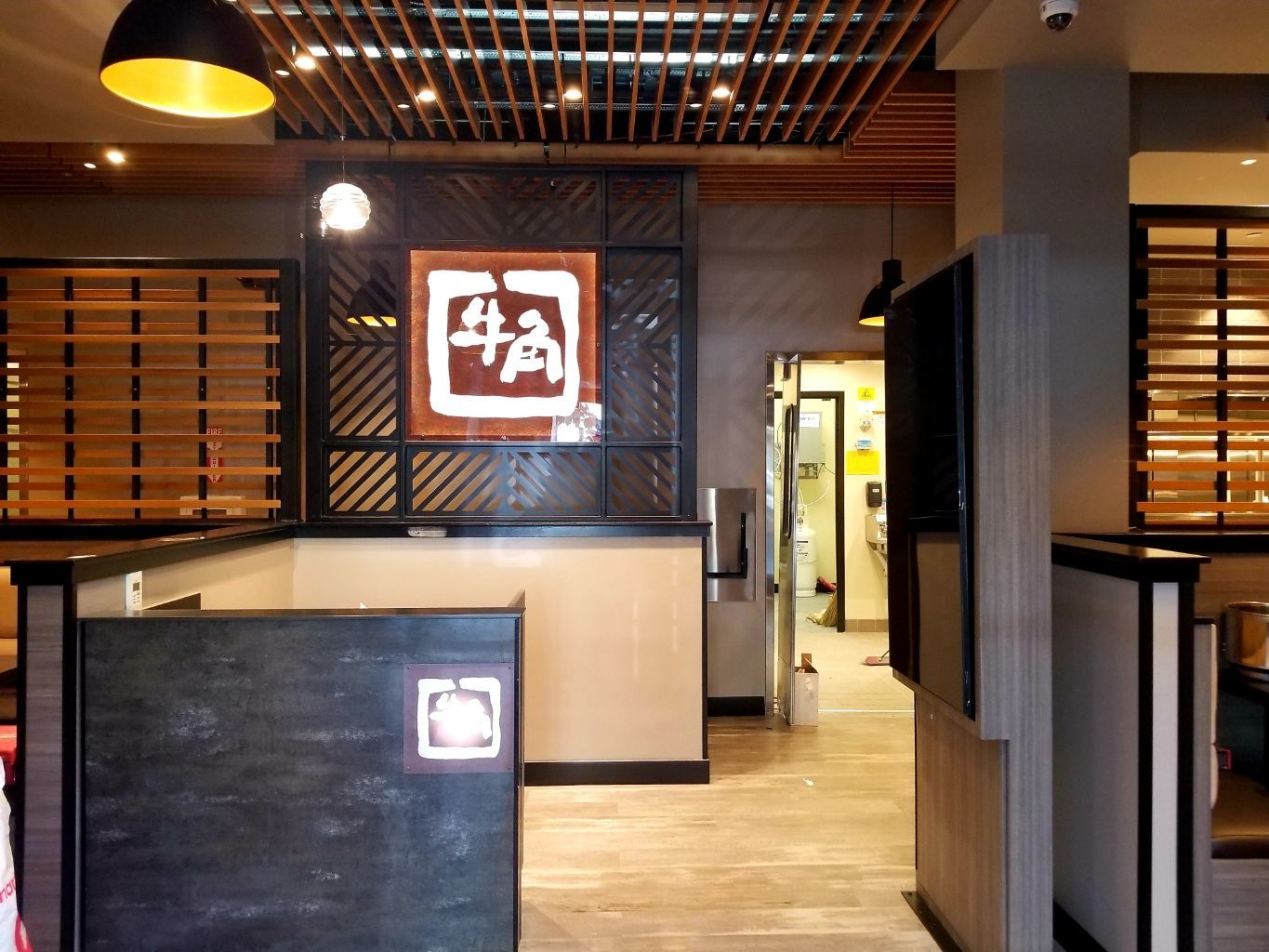 While a representative didn't respond to a request for comment on either location's opening date, both are currently hiring for servers, line cooks, dishwashers and hosts. 
The company's other Bay Area locations are currently offering takeout and outdoor dining, and Al says that the Oakland location's interior appears nearly finished. We'll keep you posted if it opens.
Adams Point
MudLab (440 Grand Ave.)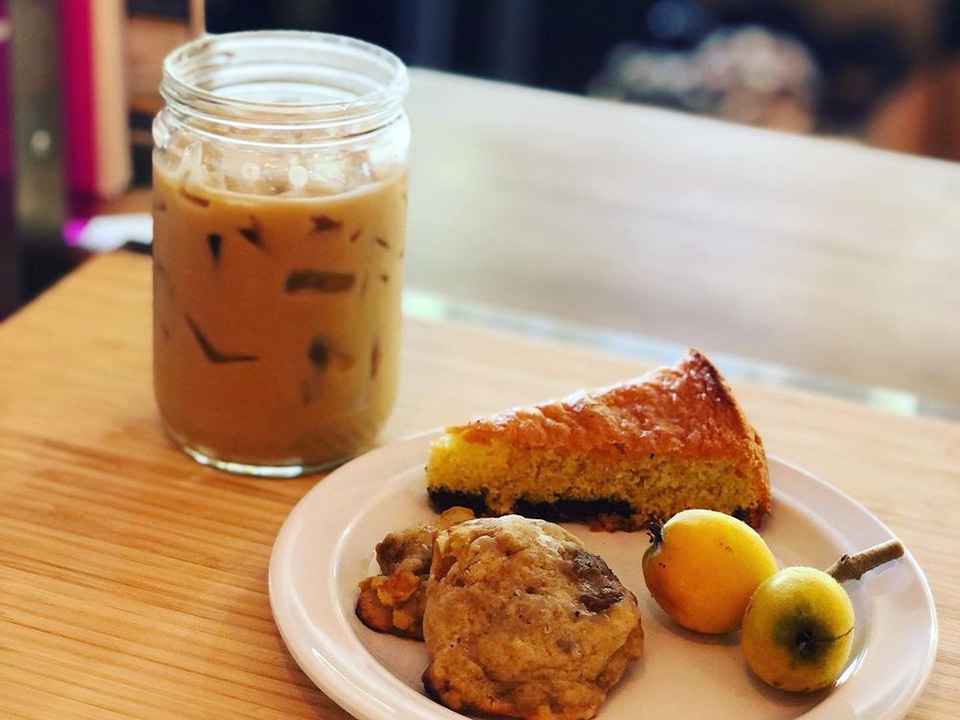 Finally, zero-waste grocery store and café MudLab recently celebrated its grand opening in the former Perch Coffeehouse space, Berkeleyside reports.
MudLab (and its nonprofit sister For Here, Please) describes itself as a "female-owned, black-owned, locally-owned business that upcycles waste, keeps Lake Merritt clean and feeds the community." 
Customers can expect a selection of zero-waste coffee, boba tea, on-tap kombucha, ice cream and pastries. 
---
Thanks to Al M.! We rely on reader tips! See something interesting while you're out and about? Text Hoodline and we'll try to find out what's going on: (415) 200-3233.