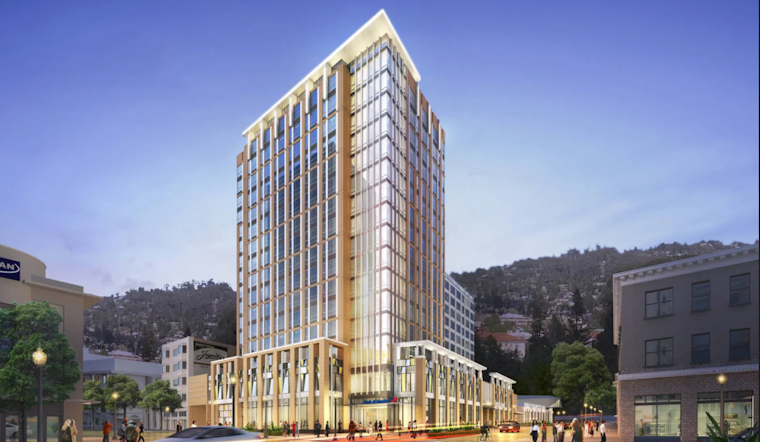 Published on December 15, 2021
The newest addition to the skyline in downtown Berkeley is about to officially open. The new Residence Inn Berkeley stands 17 stories tall at 2121 Center Street near the intersection of Shattuck Avenue, and it's hard to miss. As Berkeleyside reports, the new, 331-room hotel opens Friday and is the fourth tallest building in Berkeley, "topped only by UC Berkeley's Campanile and two other towers with which it shares the intersection of Center Street." The structure took about three years to build and is the tallest to be constructed in Berkeley since the 13-story Skydeck building took shape in 1969.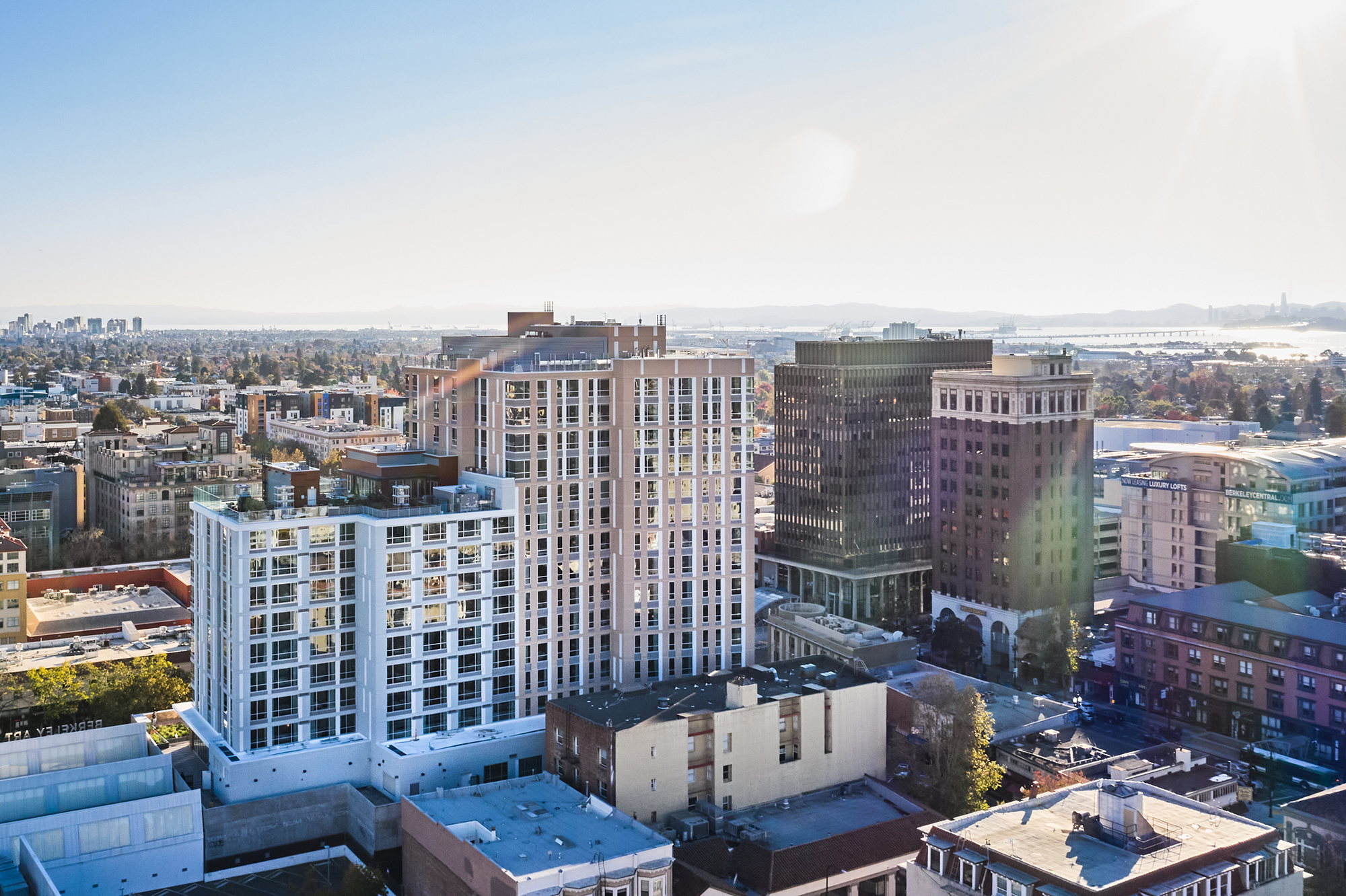 Photo courtesy of Marriott
The hotel offers sweeping views of the Bay from the windows of the upper floors, but construction is not entirely complete inside the building. It remains to be announced when the 2,600 square-foot Presidential Suite will be available to rent, for instance.
Berkeleyside reports that a new, 12th-floor bar and restaurant is also under construction and is expected to open in February. It will feature a "fire pit on a rooftop patio overlooking UC Berkeley." Since Marriott's brand 'Residence Inn' is marketed to business travelers who need accommodations for longer periods of time, each of the rooms has a full kitchen with a cooktop, full-size refrigerator, dishwasher, and microwave.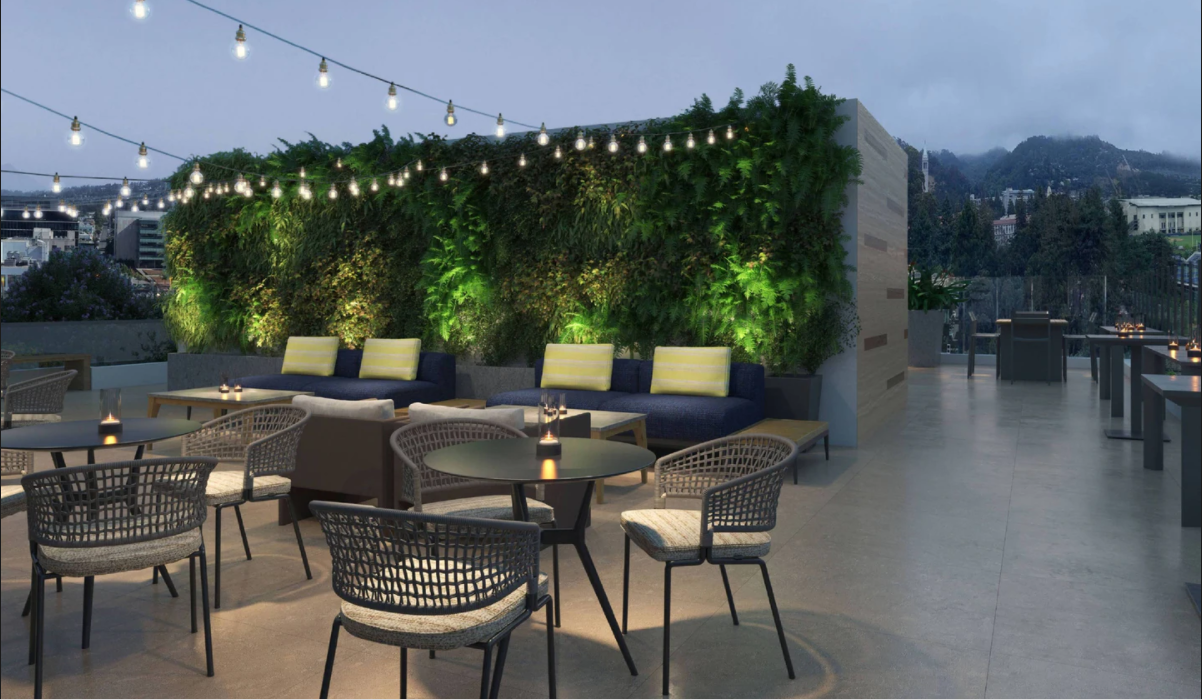 Photo courtesy of Marriott
The hotel also has more than 15,000 square feet of indoor and outdoor event space that can host crowds of up to 300 people. There will also eventually be a new Bank of America location situated in a separate space that is attached to the hotel's ground floor.
The Residence Inn is expected to have some competition in Berkeley over the next few years when it comes to its height. According to an earlier report from Berkeleyside, an 18-story apartment complex is expected to soon break ground just up the road at 2190 Shattuck Avenue. Also, a 17-story apartment complex was proposed earlier this year on a property very close to the new hotel.