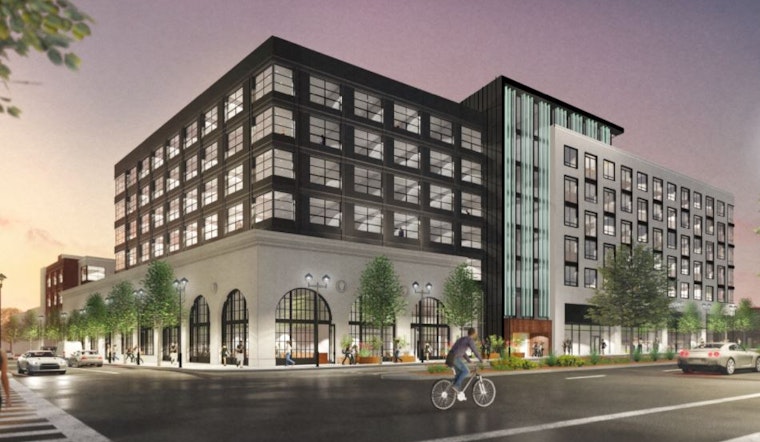 Published on March 11, 2022
A new hotel and apartment complex with a rooftop lounge is now open for guests and renters in Oakland's Uptown District, at 2455 Broadway. The 168-room hotel portion of Kissel Uptown Oakland is operated by Hyatt as part of its Unbound Collection of lodging establishments. The 74-unit apartment portion of the six-story building is being called Monogram at Kissel. It features studio apartments along with one, two, and three-bedroom units that range in price from around $2,200 to $4,200 per month.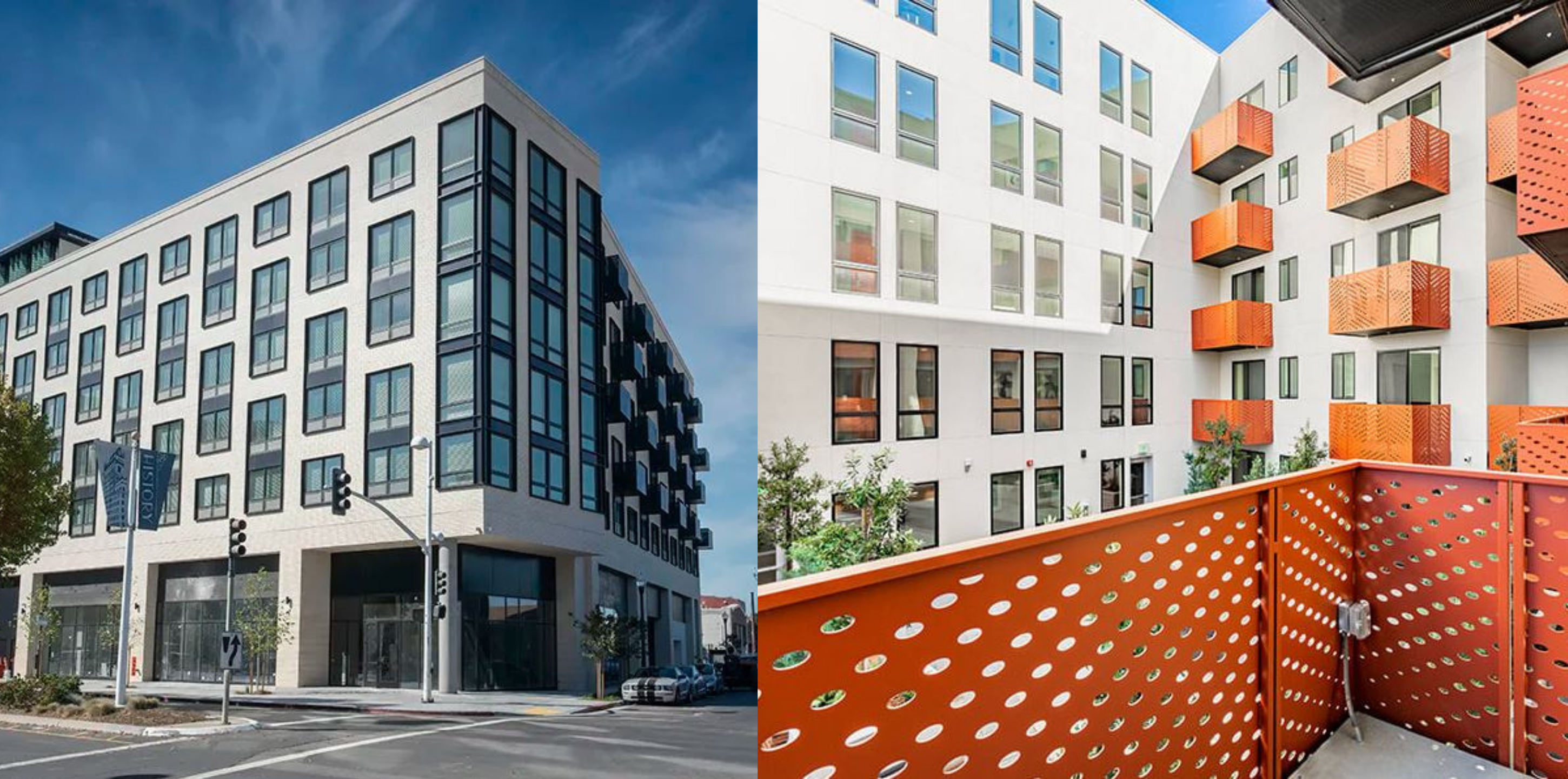 Photo Credit: Monogram at Oakland
Both sections of the new establishment, which is owned and was developed by Signature Development Group and Jordan Real Estate Investment, will have access to a new rooftop bar called HIGH 5IVE. "It's the only roof bar of its kind that we are aware of in Oakland. People are pretty excited about the hotel so far," Michael Ghielmetti with Signature Development told Bay Area News Group.
Food is also available at HIGH 5IVE along with a restaurant that has also opened inside Kissel Uptown called Otto's Cafe. According to Bay Area News Group, a French restaurant called Occitania is getting ready to open soon and is being created by well-known local chef Paul Canales, who previously cooked at Oliveto and now operates the popular Spanish restaurant Duende, also located in Uptown. "Occitania will continue to enliven this neighborhood," Ghielmetti told Bay Area News Group. It's unclear when Occitania will open.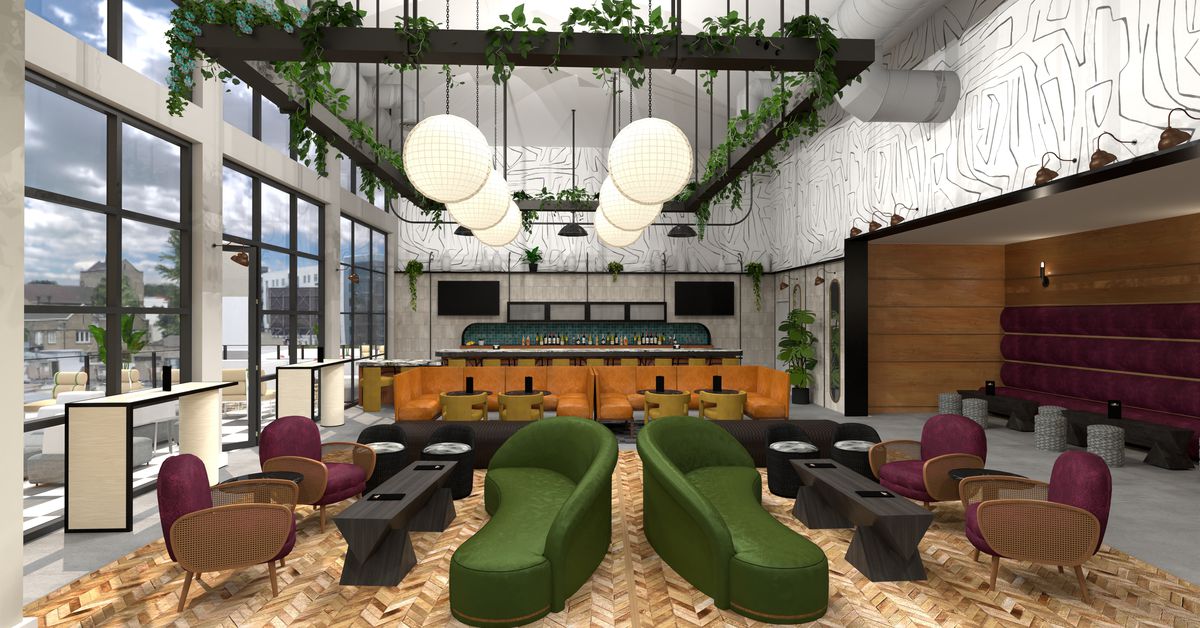 Rooftop Lounge Rendering Credit: Hyatt/Kissel Uptown Oakland
Kissel Uptown Oakland sits where an old car sales lot used to be, and features design elements highlighted in white that are more than 100-years old. "a historic façade from a 1910s Beaux-Arts structure, originally created by celebrated Bay Area architect Frederick H. Meyer, has been recreated," states Signature Development Group's website.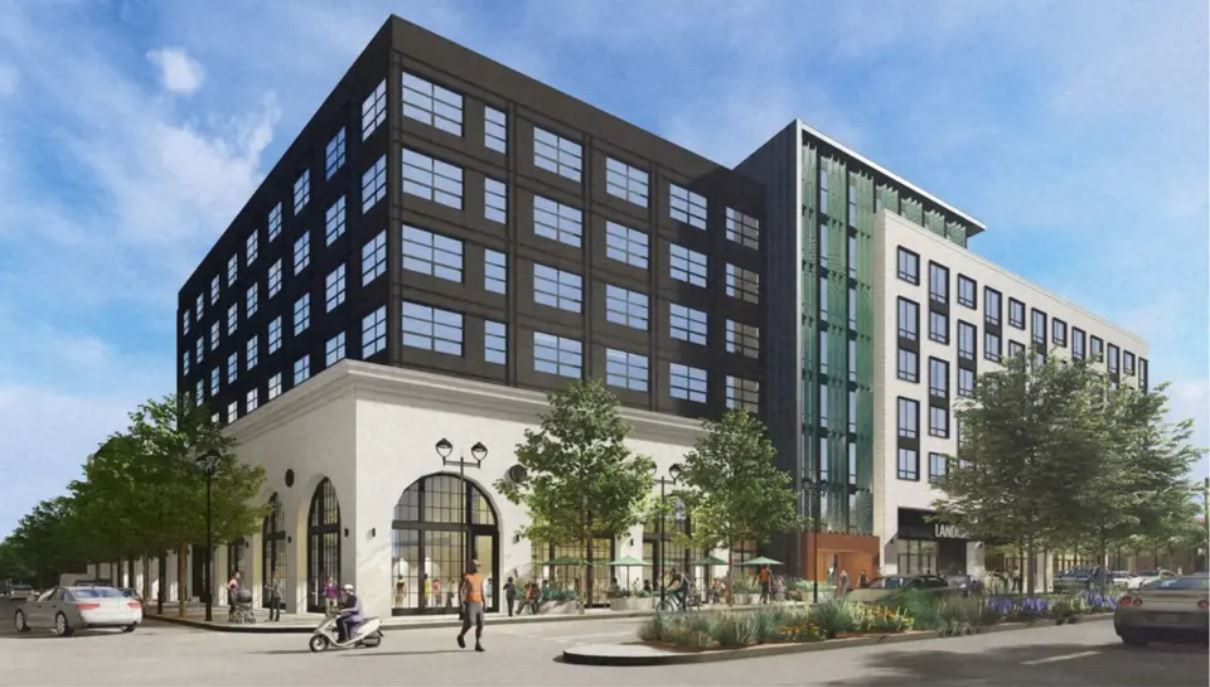 Rending Credit: Hyatt/Kissel Uptown Oakland
Hospitality experts believe Kissel Uptown will be a positive addition to Uptown Oakland and serve as a benchmark when it comes to the revival of business and leisure travel in the wake of the pandemic.
"As the market rebounds from the COVID downturn, I expect this hotel will do very well as it also offers a rooftop bar. Other hotel developers will be watching closely as they consider similar hotel projects for the city of Oakland," Alan Reay with Atlas Hospitality Group told Bay Area News Group. Many in the travel industry are already seeing a big increase in travelers. "We are seeing an uptick. People are more comfortable with traveling, getting around, going to bars and restaurants," Ghielmetti says.