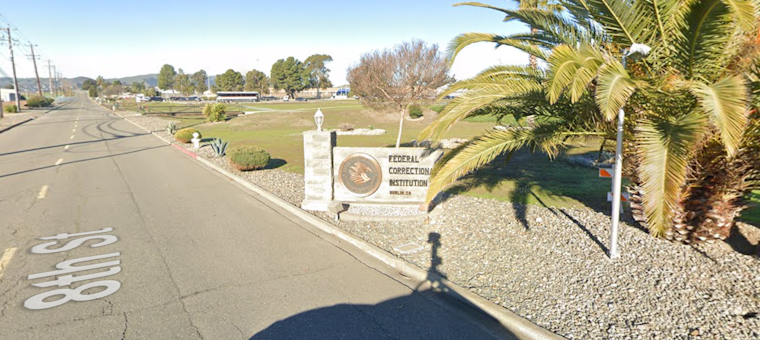 Published on June 06, 2023
Former Federal Correctional Institute at Dublin safety manager John Bellhouse is convicted for five counts of sexual abuse. Bellhouse, 40, was found guilty on all counts, and his sentencing has been scheduled for August 30, 2023, according to KTVU.
Evidence was presented during the trial, showcasing Bellhouse's repeated sexual abuse and abusive sexual contact with two female inmates from December 2019 to December 2020, via the United States Department of Justice. One victim testified that Bellhouse sexually abused her from December 2019 to October 2020, engaging in oral sex with her in the prison Safety Warehouse and Safety Office, as well as touching her vagina and breasts in the prison Safety Office. The trial also found evidence of Bellhouse committing abusive sexual contact with a second victim between October and December 2020, taking place in the Safety Office at the FCI Dublin Camp.
Bellhouse was one of six FCI Dublin correctional officers to be charged with sexual crimes, and the fifth to be convicted so far, KTVU reported. Notable among these convictions is former FCI Dublin Warden Ray Garcia, who was found guilty in December of eight counts of sex abuse and one count of lying to the FBI, receiving a nearly six-year prison sentence.
The conviction of Bellhouse and others in similar positions draws attention to the broader issue of sexual abuse and harassment that persists within federal prisons, necessitating urgent action and reform within the Bureau of Prisons (BOP) system. Attorney Kara Janssen, who represents some of the women Bellhouse assaulted, commented on the verdict, stating, "This verdict is one step toward justice, but sexual assault and harassment continue at FCI Dublin. Bellhouse is just one of many and this will continue to happen until BOP can address the rampant misconduct in its ranks."
As several federal officials have also acknowledged, this issue affects more than just FCI Dublin. Deputy Attorney General Lisa O. Monaco stated, "Correctional Officer Bellhouse committed an egregious breach of trust by using the cover of the BOP facility's Safety Office to sexually abuse individuals in his custody. This guilty verdict is yet another warning that any Bureau employee who abuses their authority will be held accountable. The Department of Justice is committed to rooting out sexual assault within the BOP and continuing to prioritize cases involving sexual abuse of individuals in BOP custody."
Furthermore, Inspector General Michael E. Horowitz emphasized the need for ongoing investigative efforts and determined pursuit of justice for victims, saying, "Bellhouse violated vulnerable women under his custody and care, and a jury held him accountable for these despicable acts. Four other FCI Dublin employees, including the former Warden and Chaplain, have been convicted of sexually abusing inmates. Our investigation of sexual abuse at FCI Dublin remains ongoing, and we will continue to aggressively pursue justice for victims of sexual abuse at the hands of BOP employees."