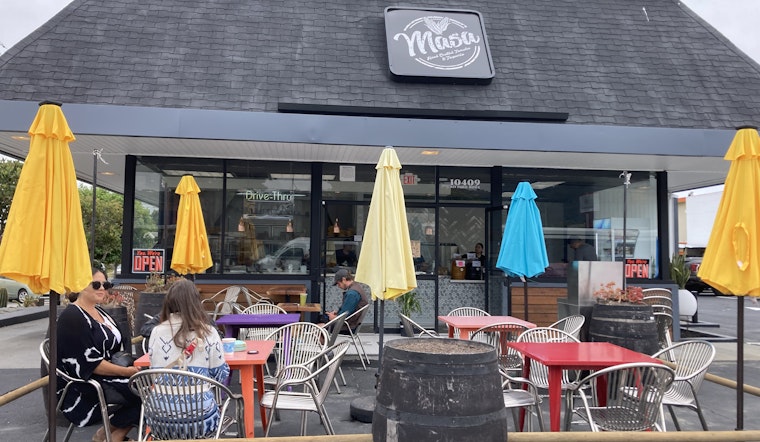 Published on June 23, 2023
Masa Taqueria, a popular Mexican restaurant in Point Richmond, opened a location in El Cerrito this week, drawing mid-week crowds of locals who've been waiting over recent months for the new eatery to open its doors.
The smaller El Cerrito location of Masa Taqueria (10409 San Pablo Ave.) offers outdoor-only seating, as well as a drive-through. Both were busy this week, with the drive-through packed for Thursday dinner and lines out the door for Friday lunch, despite cool weather.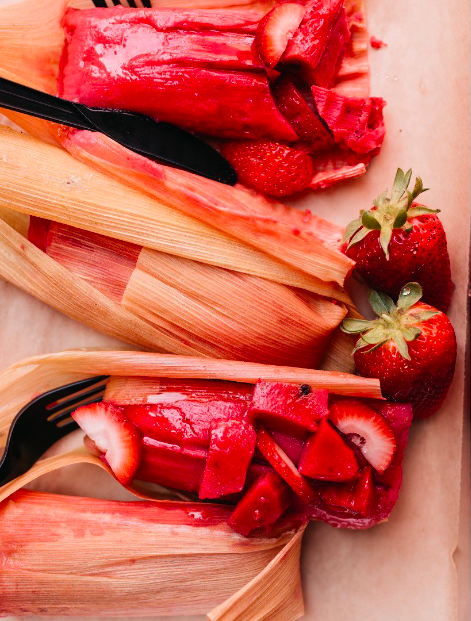 Strawberry tamales (Masa Taqueria/Instagram)
The restaurant is at the corner of San Pablo and Panama Avenue, near Stockton Avenue, near the El Cerrito Natural Grocery and the recently opened Banter Wine bar.
The new eatery serves a slightly abbreviated version of the Point Richmond menu, with modern Mexican-fusion cuisine that spans the gamut from handmade tamales ($3) and ceviche ($10) to pizza birria ($22) and even weekend ramen birria and ramen menudo. Drinks options include a selection of aguas frescas, with the passionfruit being a particular crowd pleaser.
For those with any space left after the meal, dessert choices include flan and decadent "Mexican sundaes" – deep-fried pineapple or strawberry tamales with vanilla ice cream topped with dulce de leche ($7).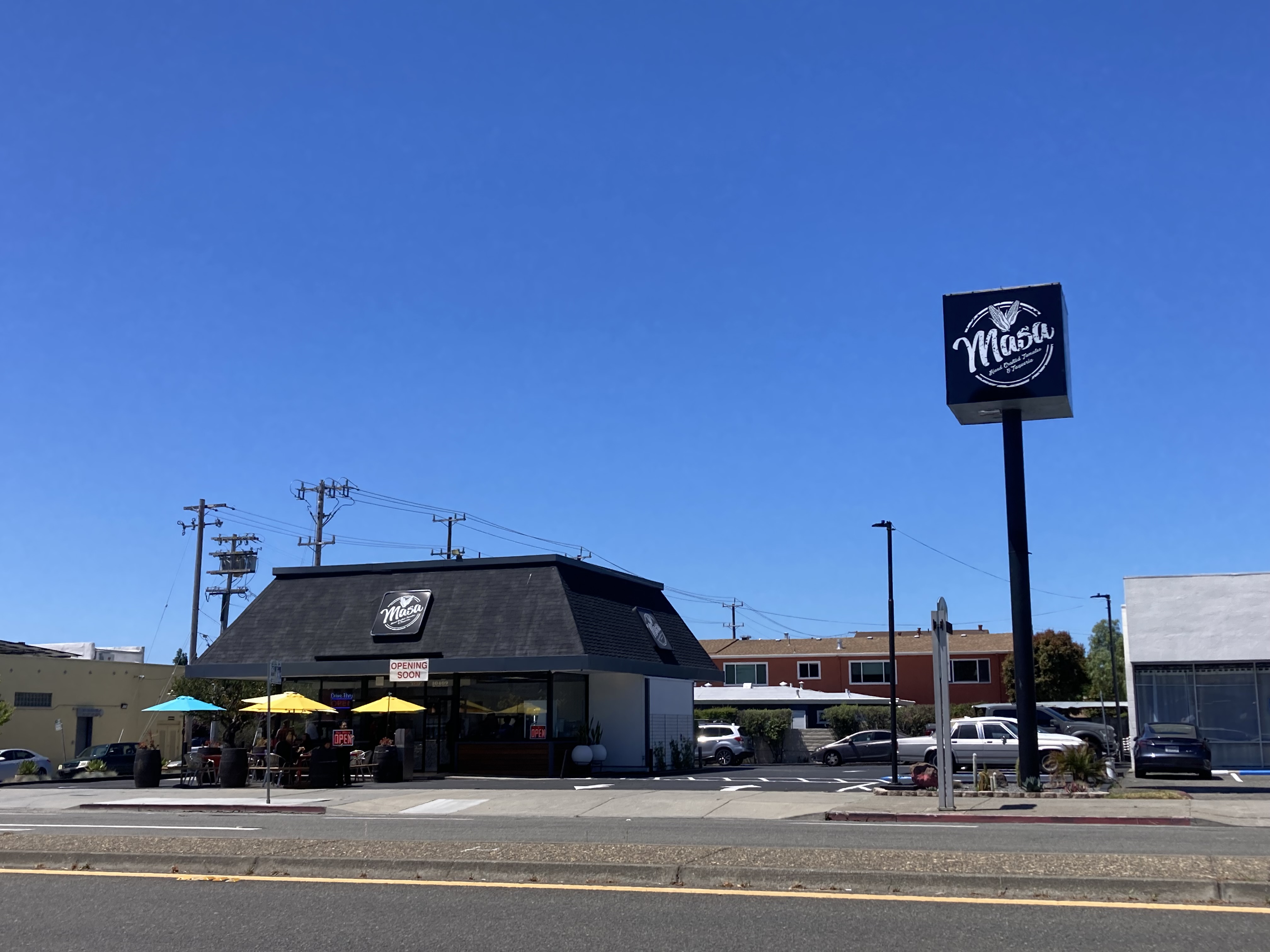 The new Masa Taqueria is located on San Pablo Avenue. (Laila Weir/Hoodline)

The original Point Richmond restaurant has been an area favorite, known for its margaritas as well as its food; no word yet on whether the El Cerrito spot will start serving up its alcoholic specialties.
As for the restaurant's open hours, Masa Taqueria told Hoodline that the El Cerrito location will be open every day from 10 a.m. to 10 p.m. for now, but they expect to start opening earlier than 10 a.m. as soon as next week.
Masa Taqueria is located at 10409 San Pablo Ave., El Cerrito. See the menu and more information at masatamalesandtacos.com.