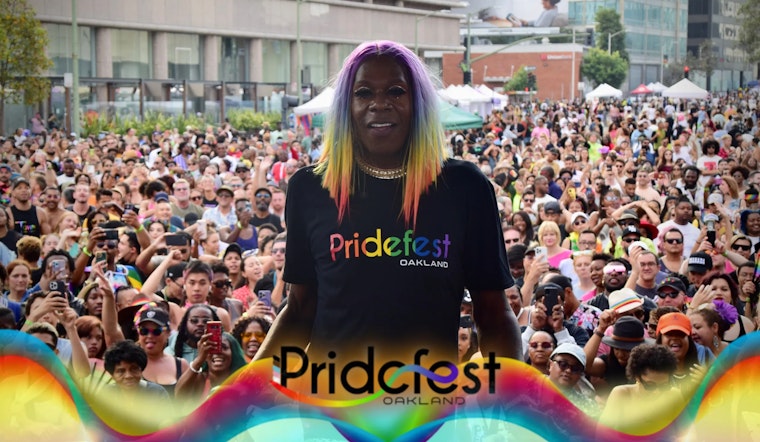 Published on August 17, 2023
Oakland Pridefest, a citywide celebration of diversity and the LGBTQ+ community, is fast approaching its grand event on September 10. The lively celebration, which has become a symbol of unity and inclusion for the city, features a parade, festival with local vendors, live music, and more, ultimately signaling an important time for Oakland's social justice movements. While the event serves as a platform to celebrate the strides made, it also allows for vital reflection on the challenges that still lie ahead.
This year, Oakland Pride and Pridefest Oakland have united, fostering a joint sponsorship aimed at amplifying the strength and respect that embody Oakland's love for the LGBTQ+ community. Peter Gamez, the President and CEO of Visit Oakland, speaks to the significance of Pridefest in embracing the city's diversity and longstanding commitment to social justice movements. He told ABC7, "Oakland Pridefest is a celebration that's unique to the town," setting it apart from other similar events.
Sean Sullivan, Co-Owner of The Port Bar and Fluid 510, founded Pridefest during the pandemic as a way to safely bring the LGBTQ+ community together when other celebrations had ceased. Alongside its celebration of diversity, the event also highlights the city's growing hospitality scene, with new bars and restaurants opening up and enhancing downtown Oakland and uptown Oakland.
The Oakland Pridefest not only serves as a platform for celebration but also raises awareness and support for grassroots organizations and local causes in the LGBTQ+ community. Visit Oakland has taken the initiative to honor an advocate every year, who serves as a pillar of support for the town. This year's 2023 PRIDE HONORS recipient is Fern Stroud, Founder of Black Vines and LGBTQIA+ champion, who has been instrumental in bridging gaps and connecting marginalized voices.
Since the inception of Oakland Pride in 2010, the organization has attracted over 50,000 attendees and raised more than $3.3 million for the Oakland community in their mission to promote equality, social justice, and civic responsibility within Oakland and its neighboring communities.