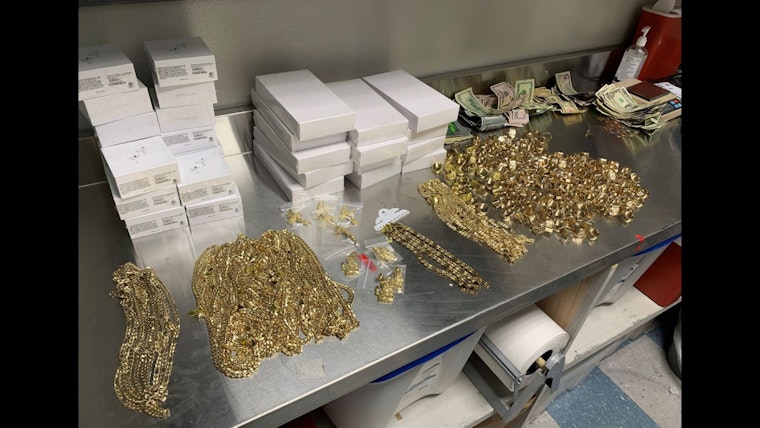 Published on September 21, 2023
On Tuesday, vigilant citizens alerted local police about an unsettling encounter in the Vineyard Shopping Center. According to Healdsburg Police, the subjects in the vehicle had tried to sell the reporting party a gold chain that aroused suspicion in its authenticity.
Healdsburg police's swift response led to the location and search of a vehicle matching the provided description. In it, they discovered over 30 suspected counterfeit Apple Watches and Ear Pods – sealed and labeled, more than 250 pieces of suspected fake gold jewelry, upwards of $2,500 in cash, and numerous gift cards. The evidence gathered pointed towards a cooperative counterfeit sales operation that shocked the small community.
The individuals arrested in connection to the case were 23-year-old Maarco Miclescu, 31-year-old Avrinte Miclescu, and 28-year-old Cristina Sirbu, all hailing from Florida. As reported by Healdsburg Police, they were charged with the suspicion of possessing counterfeit trademarked goods and counterfeit gold for sale. Following the arrest, all three were booked into the Sonoma County Jail.