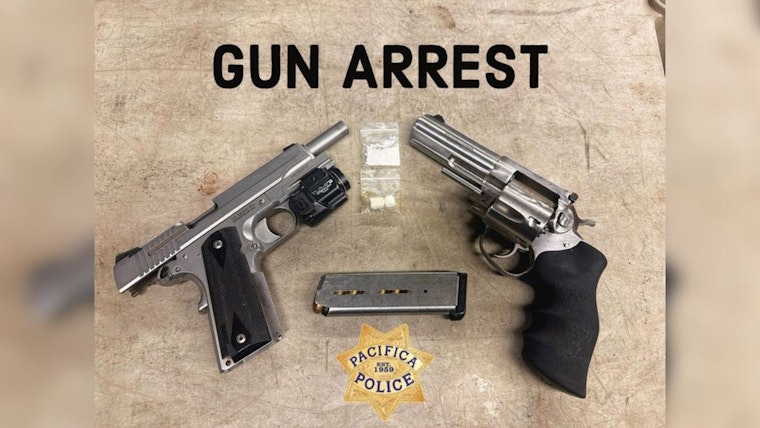 Published on October 03, 2023
On Sunday, the Pacifica Police Department responded to a domestic disturbance involving 31-year-old Jacob Mooney.
Upon arrival, a firearm and loaded magazine were found within Mooney's vehicle, ultimately resulting in his arrest on multiple charges, per the Pacifica Police Department's official report.
Post his arrest, Mooney faced charges including corporal injury on a spouse or cohabitant, possession of a concealed firearm, possession of a controlled substance, and being under the influence of a controlled substance.