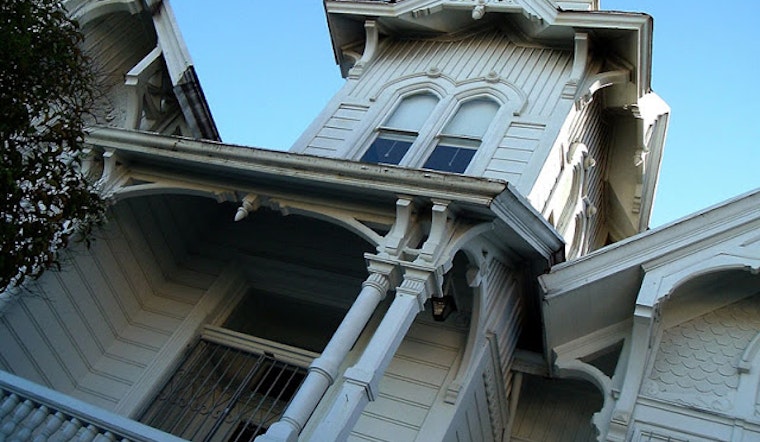 Published on May 11, 2010
Two questions: 1) Do you have $1,575,000 to burn? 2) Do you love ghosts? If you answered yes and yes, have we got a house for you.
The incredibly creepy but also completely fantastic
Nightingale House
at Buchanan and Waller is back on the market. This 4-bed, 3-bath mansion, which is an official San Francisco landmark, was built way back in 1882. So needless to say, it needs a little love. But check out those interior photos! Imagine the Halloween parties you could throw! Yes friend, this just might be the perfect house for you. Especially if your last name is Munster or Addams, or you're a villain in a Scooby Doo episode. No seriously it's beautiful.