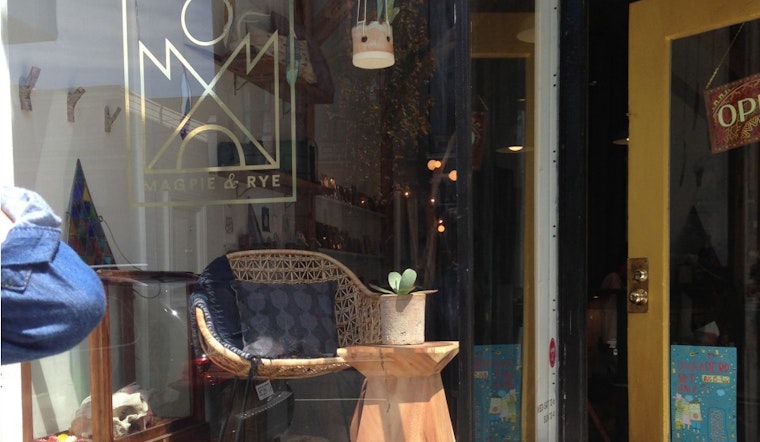 Published on March 10, 2014
Home goods boutique Magpie & Rye has shuttered its storefront at 262 Divisadero and moved to Utah.
Stating the need to "spend more time in the mountains" as the chief reason for the move, owner Annabelle is relocating to Salt Lake City, where she hopes to reopen a brick-and-mortar store. First entering the neighborhood four years ago, Magpie & Rye began as a partnership between Prairie Collective and Studio Choo. As the businesses evolved
Studio Choo
moved to a larger location in South San Francisco, and Magpie & Rye took over the existing storefront. The shop's impeccably curated collection of jewelry and home goods will be missed. If you're going to miss Magpie & Rye's offering, you can still find their products
online
, and there are rumors of pop-up shops happening in SF in the future. In the meantime, good luck to Annabelle in her future retail endeavors.