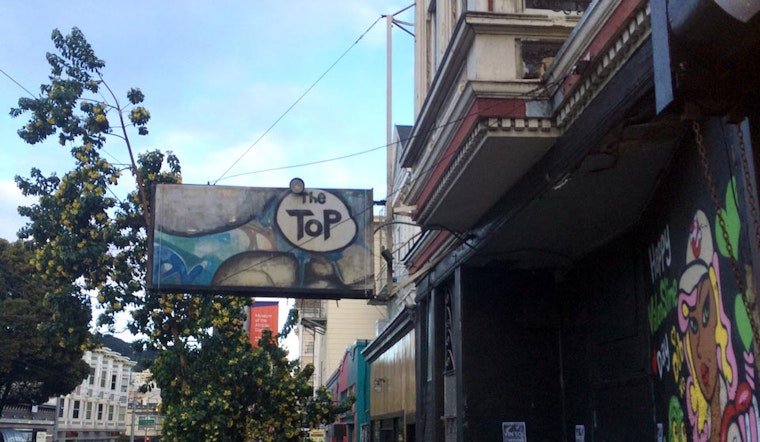 Published on April 04, 2014
If you were around the Lower Haight a decade ago, you probably remember the predecessor to Underground SF: The Top.
Last night, The Top returned to 424 Haight.
As Underground SF
posted
on its Facebook page, the club hosted a special edition of its weekly event
Bubble
last night, featuring guest DJs Markie and Sunshine Jones. And in a fit of throwback Thursday nostalgia, they installed The Top's original signage on the club's marquee. (Apparently it's been stored by P-Kok all these years.)
The Top operated at 424 Haight from 1991 to 2004, when it became Underground SF. In the club's words, last night's throwback was a tribute to its previous incarnation:
"The legendary DJ bar the Top that once resided here was a home for the thriving San Francisco house music scene in the late 90s and early 2000's. To this day the Top enjoys a place in so many people's hearts as the backdrop for their best memories."

Despite the name change, the new management has tried to keep The Top's legacy alive.
"It's still a DJ dive bar … with stiff drinks and friendly faces. It is still a place that the scene can call home … and it is still a gritty little spot in the lower Haight that we all love to come to and get loose."
Do you have memories of The Top, fond or otherwise? If so, feel free to share in the comments.