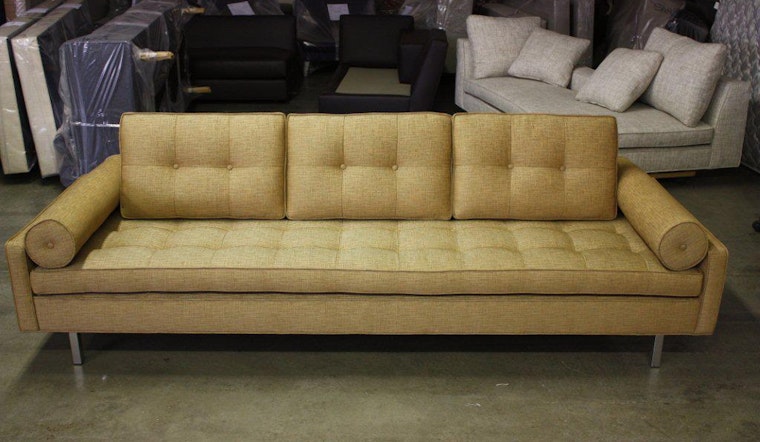 Published on April 12, 2014
Inside
, a modern furniture store that's been in the neighborhood since 2000, has announced it's closing its showroom. We've got the scoop on what's moving in.
We received word from Emmett and Deanna, owners of Inside Modern, that they've decided to focus on the private and corporate aspects of their business. The news comes on the heels that another neighborhood business, Nomads, is
also closing up shop
.
The good news? 149 Gough won't be vacant for long. The Inside team is excited to report that the
Jules Maeght Gallery
is taking over at this location in Hayes Valley. They'll be remodeling this summer and plan to reopen as an art gallery in September.
Until Inside closes the showroom, floor models and fixtures are being discounted from 15-75%. Some brands included in this discount are Modernica, Cherner, Vioski, Caravan Pacific Lamps, Peace Industry Rugs, and Go Build Studios.
We don't know their final closing date yet, but will update the story soon as we find out. Until then, stop by Inside to say goodbye to Deanna and Emmett and check out what's on sale. For now, the store will be open Wednesday to Saturday (11am-7pm), Sunday (12-6pm), and Monday and Tuesday (by appointment only).