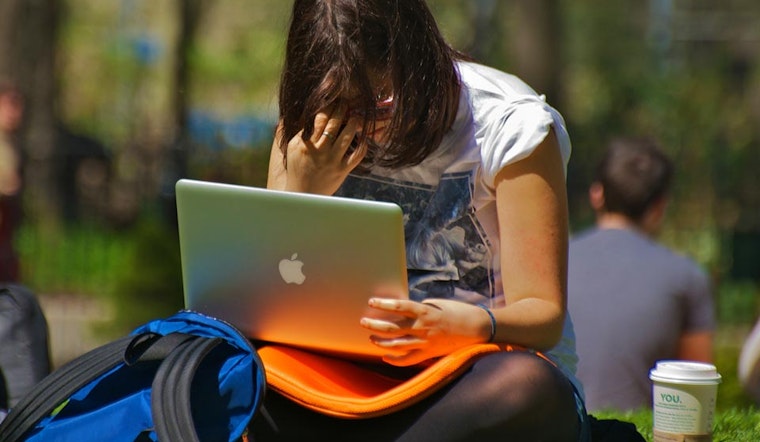 Published on July 31, 2014
Last July, we wrote about a
Google-funded plan
to provide free wifi in 31 San Francisco parks. That project was supposed to be completed by this April, if all went as scheduled.
However, as Hoodline reader Steve pointed out to us this week, the target date has now come and gone, and yet our local parks remain blissfully disconnected:
"What's the latest on the free WiFi for Alamo Square? The Haighteration article from last summer said the goal was April but I haven't heard anything since."
Connie Chan of the SF Recreation and Parks Department tells us that the free wifi is currently in the "test mode" stage at 10 sites around the city:
Gene Friend Rec Center

Joseph Lee Rec Center

Mission Rec Center

Palega Rec Center

Union Square

Tenderloin Rec Center

Harvey Milk Rec Center

Bernal Rec Center

St. Mary's Rec Center

Sunset Rec Center

The project is fully funded thanks in part to Google's $600,000 sponsorship, plus additional gifts of over $700,000 from Ruckus Wireless and $270,000 from Cisco. But those gifts weren't approved by the Board of Supervisors until late March of this year. Then the Rec and Park Commission had to authorize its Department of Technology to actually move ahead with the installation, and that vote didn't happen until mid-April.

Basically, things took longer than expected.

Once the testing phase is complete, installation will expand to the remaining 21 sites.
Perhaps
mindful of how the timeline has slipped over the past year, Connie didn't provide us with an estimate of when the testing phase will be finished. However, she did say we can expect updates on the installation "later this fall."
So, we'll all have to go at least a few more months without
being able to surf
the web while lazing in the grass. If and when that changes, we'll let you know.