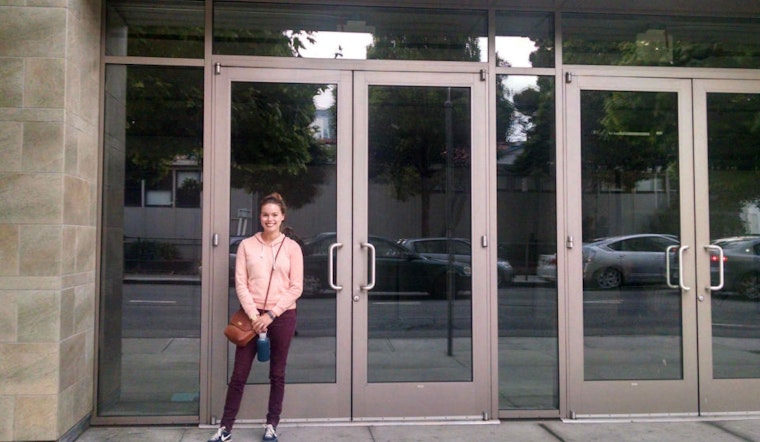 Published on August 14, 2014
San Francisco's anxiously-awaited cat cafe, which is modeled after feline-centric hangouts popularized in Japan, is one step closer toward becoming a reality. And, Hayes Valley readers,
KitTea
is headed straight to your neighborhood.
We caught up with founder Courtney Hatt, who shared with us the news that KitTea has signed a five-year lease for a space at 96 Gough Street. Courtney chose the space for its central location and proximity to public transit.
Though they've nailed down a space, Courtney says it could take about 3-4 months to complete the buildout. Once completed, the decor will be modern and "zen," with a variety of teas, including a monthly custom blend. Food will be brought in from local vendors (think pastries, sandwiches, salads ... and cat treats), and "eventually, hopefully alcohol to facilitate adoptions," Courtney jokes.


As you can see in the preliminary floor plans below, the space will be composed of a tea house area and a designated "cat lounge," with the two spaces separated by a vestibule designed to foil felines who might be harboring escape plans.
via Vincent Trevellini/Volve Building Co.
Once open, hours will be 8am or 9am to 7pm, but Courtney is applying for a late night permit, which would ideally allow them to stay open until 9pm or later and serve as a possible bar alternative.

Though Courtney knows that many people will come just for the experience, she's eager to facilitate adoptions on-site, and the 10-12 cats prowling the cafe at a given time will be sourced from local rescue centers and animal control, and will be completely vaccinated and screened for personality type. They will range in age from four-month-old kittens to senior cats (which are generally the most overlooked in shelter adoptions).
Despite the challenges of starting a small business and
recent funding hurdles
(which have been resolved), Courtney is optimistic about bringing the cat cafe concept to the neighborhood. Ultimately, she says, it's as much about connecting with other people as it is about playing with cats. "Bonding over cats gives you something to chat about," she said, "and will be a great way for people to meet each other."
Though the team behind KitTea doesn't have a firm opening date, they are working on an online reservation system that will debut about a month before they open.
If you'd like to get involved, Courtney is on the lookout for a business-savvy co-founder. And, if you'd like to follow along with their progress (and get plenty of cat pics along the way), check out their highly active
Twitter
and
Facebook
pages.
That's all for meow. As always, we'll keep you posted with updates.