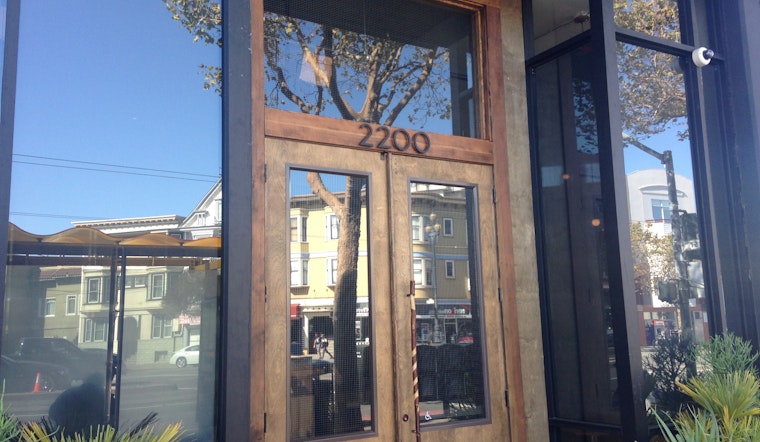 Published on September 11, 2014
As
we reported
earlier in the week, the controversy surrounding the name of the Castro's newest restaurant, the Mexican spot Bandidos, hit a fever pitch with activists protesting that the term was offensive and requesting that the new spot change its name.
This afternoon, the restaurant
announced on their Facebook page
that they would indeed be changing the name, with the former Bandidos now to be called "Hecho," which is Spanish for "made."
The restaurant's statement on Facebook reads thusly:
As small business owners, we have been saddened that unknowingly the name of the restaurant we recently opened has offended people. This was never our intention and we feel horribly about it, so we have decided to change the name. We hope that the focus of the restaurant can be on our creative food, delicious drinks and fun atmosphere where everyone feels welcome, and not what is written above our door. We have always wanted to celebrate Mexican culture, food and drinks, and never would want anyone to feel like they were being discriminated.


Therefore, as of today, the wonderful space at 2200 Market Street will be known as HECHO! The new name is Spanish for "made" as in Hecho en Mexico or Hecho en SF. We take this to mean different things for different people, no matter where they are from. Since our menu is inspired by Mexican cuisine but has a San Francisco twist to it, we believe that this is an appropriate name that means we are not just one specific style, we are "made" everywhere.


And with that, it appears the Castro's latest restaurant drama has come to a close.